Kiosk Mode
Convert Your Devices into Dedicated-Purpose Kiosks
Easy to setup kiosk software for Windows 10, Lock down Windows desktop to specific apps or websites.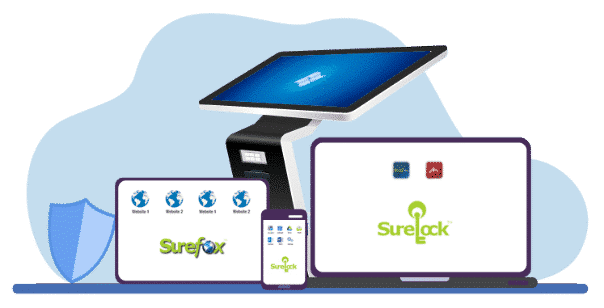 What is Kiosk Mode?
Kiosk Mode is a special restricted mode in which users are allowed to access only certain approved applications or access only certain approved websites. Goal of setting up kiosk mode is to prevent device misuse. Kiosk mode can be set up on computers, mobile devices or tablets. Once kiosk mode is configured with a kiosk software, the users are unable to perform any unintended actions which can potentially impact the desired functioning of the kiosk device.
With kiosk lockdown software, it is easy to set and enforce clear expectations for your customers. Any attempt by users to access unapproved apps or web pages on a kiosk device is immediately blocked. You can also enhance branding by using your corporate logo and color theme as custom wallpaper.
Lockdown Devices in Kiosk Mode with SureLock and SureFox
SureLock + SureFox is the best kiosk software for admins of all skill levels when you need to achieve device lockdown. Whether you are a seasoned veteran or a beginner asking "what is kiosk mode?," you will find an easy-to-use kiosk lockdown solution with all the features you need to quickly lock down and manage kiosks effectively.
Top Benefits of Kiosk Mode
Kiosk software can provide help in many situations. Even people who never thought to ask "what is kiosk mode?" may be able to keep devices safer using it.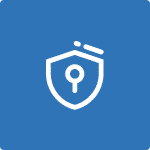 Preventing users from accessing inappropriate apps and content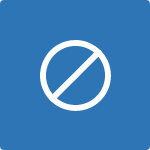 Blocking any attempts to download malicious software intentionally or unintentionally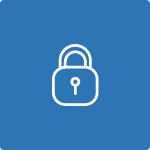 Keeping kiosk mode safe from interference by protecting settings menus with passwords
How to enable kiosk mode on different types of devices
You can use SureLock and SureFox to activate kiosk lockdown on many different operating systems and device types. Make Android phones, tablets, and VR headsets business-ready by enabling kiosk mode with SureLock and SureFox. Besides Android, you can also easily activate kiosk mode on Windows and Linux devices, as well as legacy Windows Mobile and Windows CE devices.

42Gears not only made our mobile project a possibility, but they also made it easy and successful. As a small IT team, we have enough to manage as it is, adding 30+ new devices to the environment wouldn't have been in the cards without their tools.

William Carlson,
IT Director, Mike Carlson Motor Company

ACE Adventures & Hideaways have been using 42Gears SureLock for several years now and it has become an essential and imperative application we use on all publicly accessed devices for device and data security.

Jim Davis,
Managing Director, ACE Adventures & Hideaways

Using 42Gears has helped cut down the number of calls made to the helpdesk by allowing us to lock down our devices, so users cannot change settings or use apps they are not allowed.

Shane Lingle,
IT Specialist, AMVC Management Services