Corporate Social Responsibility



42Gears partners with the Akshaya Patra Foundation, an NGO based in Bengaluru, India, that focuses on providing healthy mid-day meals to children across India. 42Gears' support directly enables over 2,500 children across 36 different schools to receive healthy mid-day meals every day. 
42Gears' partnership with the Akshaya Patra Foundation is one of our longest-standing partnerships, and we are very proud of the progress Akshaya Patra has made in fulfilling its guiding mission: "No child in India shall be deprived of education because of hunger."
Team 42Gears shares Akshay Patra's vision of coping with classroom hunger and enrolling children in schools by feeding them every day. In 2021, team 42Gears reached out to Akshay Patra to help them distribute happiness and Raksha kits in schools. This small effort is intended to ensure that underprivileged children remain fed and healthy during these difficult times.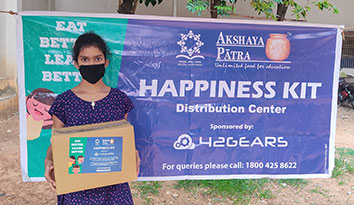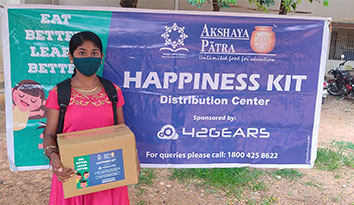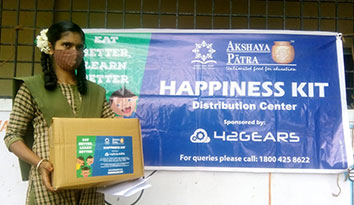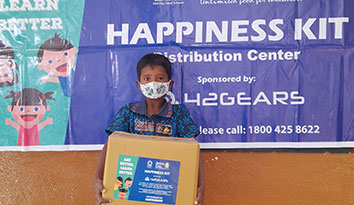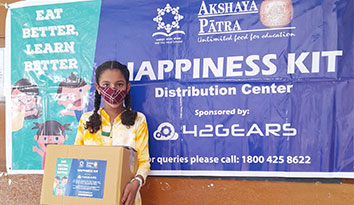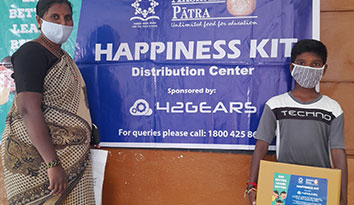 Team 42Gears spent a full day with students of the Government School of S.Bingipura, Karnataka. This day-long program included conducting a health checkup for 114 children, a menstrual hygiene awareness session, a small talk on 'Good Touch, Bad Touch', and ensuring that all the children enjoyed a hearty Akshaya Patra lunch.