Corporate Social Responsibility



42Gears partners with the Akshaya Patra Foundation, an NGO based in Bengaluru, India, that focuses on providing healthy mid-day meals to children across India. 42Gears' support directly enables over 2,500 children across 36 different schools to receive healthy mid-day meals every day. 
42Gears' partnership with the Akshaya Patra Foundation is one of our longest-standing partnerships, and we are very proud of the progress Akshaya Patra has made in fulfilling its guiding mission: "No child in India shall be deprived of education because of hunger."
42Gears had the honor of partnering with Aster CMI hospital to extend medical assistance to disadvantaged children, and we're extremely excited to share the incredible story of Baby Sanvi! 
Thanks to our partnership with Aster CMI Hospital, Baby Sanvi received the vital medical treatment she needed. This collaboration brought about a profound shift in her well-being, marking a triumphant chapter in her life.
Her fragile health has now transformed into a picture of vitality and joy. As she returns home, embracing her favorite pastimes and envisioning a radiant future, we sincerely hope that our support has not only reshaped her world, but also provided much-needed support and relief for her family and community.
At the core of our Corporate Social Responsibility lies a commitment to fostering meaningful change, one life at a time. Join us in celebrating these stories of empowerment and renewal, as we continue to sow seeds of transformation and brighter tomorrows.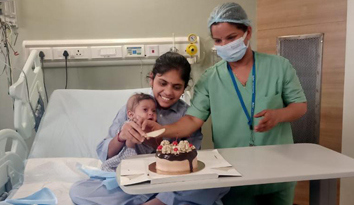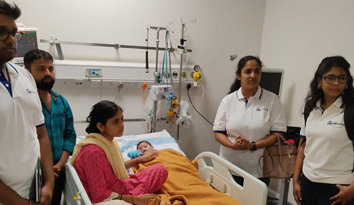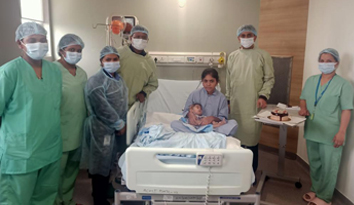 "Children will not remember you for the material things you provided, but for the feeling that you cherished them."
—Richard L. Evans
Team 42Gears had a humbling experience meeting kids-in-need-of-care at Narayana Hrudayalaya and Aster Hospital, spending quality time with them, talking to their families, and sending out a message of hope, courage, and the promise to be by their side to help them fight through tough times. Our CSR team took time to understand the families' need for funds to fuel their children's medical treatment, and we had the privilege of funding part of the treatment that, we believe, will make a positive difference in their lives.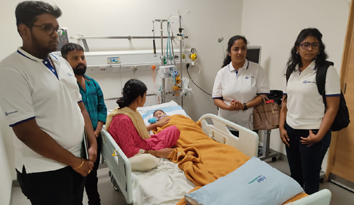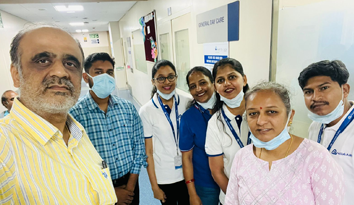 Team 42Gears celebrated the spirit of the new year by paying a visit to the Mathru Educational Trust for the Blind and Other Disabled and encouraging young and gifted souls to cherish every happy moment that comes their way. Aiming to bring smiles, hope, and sunshine into children's lives, Team 42Gears made meaningful contributions that included funds to buy a treadmill and a digital screen, as well as uniforms and a drum set for children to use during their Republic Day parade. We were thrilled to see the enthusiasm surrounding our involvement, and were happy to be a part of an initiative that could bring joy and positively transform others' lives.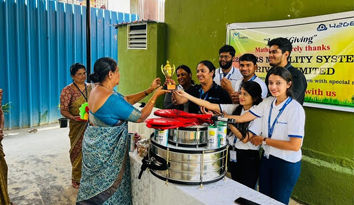 Team 42Gears shares Akshay Patra's vision of coping with classroom hunger and enrolling children in schools by feeding them every day. In 2021, team 42Gears reached out to Akshay Patra to help them distribute happiness and Raksha kits in schools. This small effort is intended to ensure that underprivileged children remain fed and healthy during these difficult times.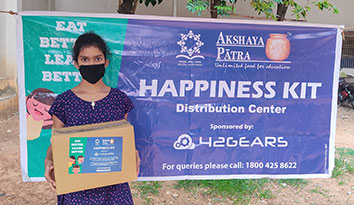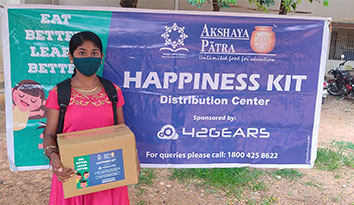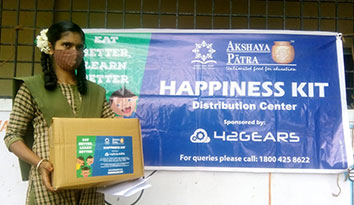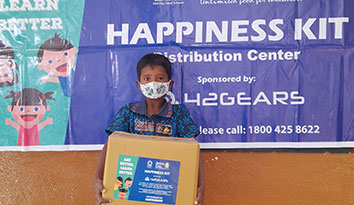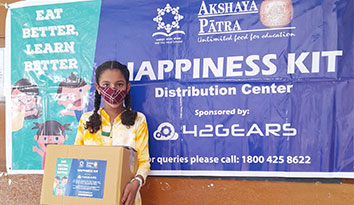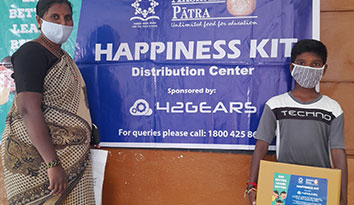 Team 42Gears spent a full day with students of the Government School of S.Bingipura, Karnataka. This day-long program included conducting a health checkup for 114 children, a menstrual hygiene awareness session, a small talk on 'Good Touch, Bad Touch', and ensuring that all the children enjoyed a hearty Akshaya Patra lunch.