AstroStatus
Incident Communication Solution for Agile IT
Incident and Services Managers
Communicate incidents and scheduled maintenance to your customers and incident management teams in real-time, reduce support volume at scale, and earn customers' trust with complete transparency.
AstroStatus is a user-friendly incident communication solution that helps incident management and response teams automate incident monitoring, communicate service outages and scheduled maintenance to internal teams and customers using status pages and email notifications.
What you can do with AstroStatus
Create Status Pages
AstroStatus offers three types of status pages-private, public, and subscriber-centric-for you to choose from.
Manage Incidents and Schedule Maintenance
Report incidents and schedule maintenance under specific projects and notify internal stakeholders and customers.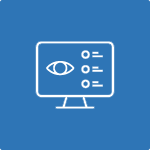 Monitor Your Service in Real-Time
Connect monitoring services like Pingdom, Datadog, Freshping, Site24x7, Nodeping, and more to automatically reflect the real-time status of your service on the status page.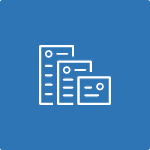 Communicate with Readymade Templates
Choose a pre-designed template from our gallery to quickly communicate common incidents and focus your time on incident resolution.
Add Various Components
Create components and sub-components to give customers granular insights into your services or microservices, including uptime stats.
Host Status Pages for Different Servers
Do you maintain servers in different geographical locations? Create a status page for each location and allow customers to subscribe to updates from a specific location.
Manage Subscribers
Import subscribers to AstroStatus using CSV files and alert them about incidents and maintenance. Customers can also subscribe to receive notifications from your service.
Trigger Alerts and Notifications
Send real-time alerts to your subscribers via email and status pages.
Customize Status Pages
Add branding elements such as logo, icons, and color themes. You can also customize your status page's info and email notifications.
Assign Roles and Privileges
Add team members to your projects and assign roles specific to their responsibilities so the right stakeholders have the right access.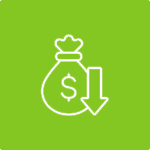 Reduce support costs and the volume of support requests by proactively communicating incidents and scheduled maintenance to all end users in advance.
Increase customer trust by displaying historical uptime and real-time system data on the AstroStatus page.
Meet SLAs with AstroStatus's timely incident updates within the portal and showcase your server uptime.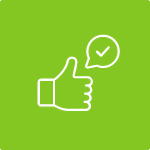 Never miss a critical alert for your team and immediately begin resolution to ensure reliability and credibility among end users.
Flexible pricing that scales with your success – pocket-friendly add-ons, zero upfront fees, and no cancellation charges.
Standard
Free Plan
A great choice for startups and solopreneurs.
Premium
$9.99/mo
Well-suited for small to medium-sized businesses.
Enterprise
$29.95/mo
A tailored solution designed to meet the specific requirements of larger organizations.
1. What status pages does AstroStatus offer?
AstroStatus offers three different status pages for your business needs: 
Public

- allows anyone to view status pages without any authentication 

Subscriber Centric

-allows only the subscribers of a  page to view the status through email based OTP authentication

Private-allows customers to view status pages only using a specific username & password set by AstroStatus admin
2. How do I set up a status page?

Find the option to 'Create Status Page' in the 'Status page' section of the console after you log in. Enter the page name, specify the page type (public/private/subscriber centric) and finally attach components to the page.
3. What customizations can I make to a status page?
You can change the status page layout, add logos, icons, page titles, and background colors.
4. Can I add different subscribers to different status pages?
Yes, you can easily add subscribers to different status pages and showcase incident and scheduled maintenance details.
5. Does AstroStatus support real-time status updates?
AstroStatus provides integrations with popular monitoring services like Pingdom, Datadog, Freshping, Site24x7, Nodeping, and more.
This allows automatic reflection of real-time service status on the status page and sending notifications to end users.
6. Can I customize incident messages with AstroStatus?
Yes, AstroStatus enables users to tailor incident communication messages with predesigned templates. This will save time and ensure personalized and accurate updates to customers and stakeholders.
7. Is there a limit to the number of incidents/maintenance I can manage with AstroStatus?
AstroStatus offers a scalable number of incidents tailored to your organization's needs. If you prefer unlimited incident creations, the enterprise plan is an excellent choice.
8. What does backtrack an incident mean?
The backtrack option allows you to update the actual resolution date and time if the admin forgets to update the resolution status of any incident that was down in the past.
9. Is it possible to review the incident/maintenance history in AstroStatus?
With AstroStatus, you can access the historical data on uptime, recorded incidents, their details, and scheduled maintenance events for up to 90 days.
10. Is there a trial available for AstroStatus?
Yes, AstroStatus offers a 15-day free trial so you can explore its features before making a commitment.
11. How do I get customer support for AstroStatus?