42Gears Things Management Technology (TMT)
Securing all Internet of Things (IoT) devices, accessories, and peripherals
Challenges in IoT Device Management
Printers, barcode scanners, RFID readers, and other peripherals have become essential components of retail POS systems, inventory management, and store operations, and managing them is a challenging task.

These peripherals and accessories ('Things') run on embedded software that is not capable of running apps written in general-purpose programming languages.

These devices  also perform very specific functions with limited connectivity with the host machine over USB, Bluetooth, and WiFi.

Challenges for IT Admins include but are not limited to:


Identifying issues when users report device malfunction

Insufficient methods for monitoring and controlling 'Things'

Access to 'Things' device data is difficult for IT admins
42Gears Things Management Technology (TMT)
The 42Gears Things Management Technology (TMT) has been designed with real-world scenarios in mind to help businesses manage all accessories and peripherals that have traditionally been out of the purview of device management tools.
Whatever "things" you use in your organization-from printers, RFID readers, barcode and handheld scanners, to cash registers-42Gears TMT can fully integrate them into your operations. With TMT, businesses can easily configure, update, and troubleshoot all things (IoT) devices remotely, eliminating the need for onsite visits.
'Things' that can be managed using 42Gears Things Management Technology include (but are not limited to):
In addition to these, 42Gears is equipped to help you manage other IoT devices, accessories and peripherals. Kindly reach out to us at sales@42gears.com, we're ready to assist you.
The Things Connector or Cloud Connector acts as a bridge between your peripheral and the IoT Gateway and helps you gain visibility to manage and monitor them.  A "Things Connector" is a software module that logically connects a 'Thing' or an 'IoT endpoint' with the IoT Gateway.  It can be developed by the vendor of the Things device or by any developer who has the technical knowledge to communicate with the Things device over the common transport mechanism such as MQTT, USB, BT, WiFi, etc.  Enrolling 'Things' in SureMDM is just like enrolling mobile devices. Once enrolled, they will appear in the SureMDM console so you can begin to monitor and control them right away.
Get to know the 42Gears Things Management Technology architecture
Following are typical capabilities for Things that are managed by SureMDM:
Alerts and Notifications
42Gears TMT sends real-time alerts and notifications about device status and performance, allowing businesses to quickly identify and resolve issues.
Simple 'Things' Enrollment
Easily enroll your 'Things' in SureMDM with just a few clicks.
Firmware Updates
Save time by remotely dispatching firmware updates to all supported devices.
Thing Stats Monitoring
Remotely monitor device stats like network, battery, and memory to ensure optimal performance.
Location-based Monitoring*
Geofencing allows IT Admins to create a virtual fence around a geographical location and track devices as they move in or out of the fence.
*Location-based monitoring is only available for certain IoT devices.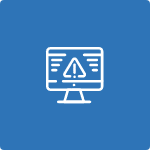 Compliance Job Policy
Enforce custom compliance policies based on device properties like battery health and connection status for a specific device model.
Optimized and Streamlined 'Things' Management
Compatible with a diverse range of products
The 42Gears TMT framework supports peripherals with both host machines as well as in-built operating systems.
Simplify Asset Tracking
Empowers IT teams to centrally view and manage connected peripherals and accessories from a single console.
Enhance Security
42Gears TMT adds an extra layer of security to all connected peripherals with the IoT gateway to ensure that only authorized people can access your data.
Improve Maintenance and Device Efficiency
Proactively identify and address potential issues before they occur with remote monitoring.
OEM Support for Things Management
42Gears also works with OEMs to develop support for devices classified as 'peripherals and accessories' using Things Management Technology. This serves as a one-step solution for the OEMs to completely manage their smart devices, peripherals, and accessories. 
42Gears supports the below OEMs:
If you are interested in developing a Things Connector for your device, visit the developer portal to get access to developer kit and documentation.