Windows MDM Software
Windows MDM or Device Management
Secure, Monitor, and Manage Windows Computers, Laptops, and Mobile Devices from one console
Trusted Windows MDM (Mobile Device Management) solution preferred by customers worldwide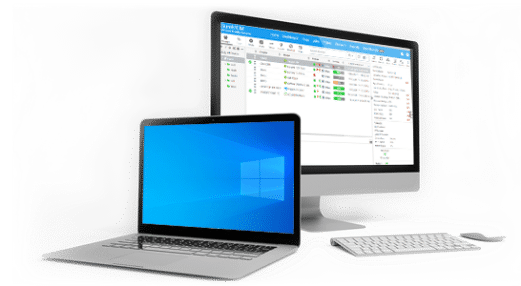 What is Windows MDM (Mobile Device Management)?
Windows MDM (Mobile Device Management) is a technology used to provision, manage and secure Windows-based devices, such as laptops, tablets, and computers, in a corporate environment. An MDM solution for Windows makes it easy to enroll devices, set up  restrictions and settings on devices, and remotely install or remove apps, as well as deliver content. By using a Windows MDM solution (SureMDM) IT administrators gain full control over the devices in the workplace, enhancing corporate data security and improvement in user and employee productivity.
Windows MDM for Device Lifecycle Management

The first step in managing Windows devices is to enroll the devices into a Windows MDM solution. Then you provision the devices by installing and configuring applications, applying security policies, and pushing content on the Windows devices. After provisioning, these Windows devices are deployed or delivered to the actual users. Once the devices are in active use, the Windows 10 MDM tool helps you manage and track those devices to ensure they remain secure and compliant. In case of non-compliance, you can use the Windows Mobile Device Management solution to take remedial actions as needed. Finally, once the devices become outdated or reach end-of-life (EOL), they are retired or decommissioned from the Windows MDM solution.
Capabilities of Windows MDM Software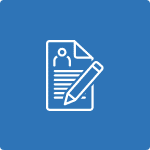 Windows Enrollment
SureMDM empowers you to easily set up, enroll, and manage Windows devices right away.
Enroll Corporate and Bring-Your-Own Devices Alike

: SureMDM supports both Corporate enrollment for full control. It also supports BYOD enrollment for Windows devices, so employees can bring their own Windows devices to work without compromising security and privacy. 

Multiple Enrollment Methods: SureMDM supports multiple enrollment methods for Windows devices such as Enrollment Using SureMDM Agent, EMM Enrollment, Enrollment Using Provisioning Package, and Windows Autopilot/OOBE(Out-of-box) enrollments. Additionally, SureMDM allows admins to configure EMM within SureMDM Agent so dual enrollment takes place automatically. This will help admins to configure features under Jobs and Profiles in SureMDM Web Console. Please note that dual enrollment is supported only on Windows 10 devices.
Rapid Set-Up

: Bundle many settings, configurations, and policies into a

profile

, and send that profile to each device for rapid set-up. 

Customize Your Dashboard

: The SureMDM Console features an intuitive dashboard. Set up the metrics you want to see, and find what you need at a glance.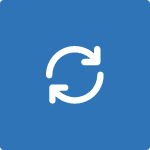 Management: Keep Windows Devices Up-to-Date, Secure, and Compliant
SureMDM is the easiest Windows MDM for ensuring Windows devices follow best practices around workplace security and compliance.
Windows Update Management

: Push updates to Windows devices automatically to ensure all devices are consistent.

App and Content Management:

Push apps and content to Windows devices via the central SureMDM Console, or create and apply a profile with Application Policy and File Sharing Policy.

Dynamic Restrictions

: Automatically allow or prevent device use based on location, time of day, and Wi-Fi connection status.

Minimum Password Standards

: Set minimum password complexity requirements for each device, ensuring would-be thieves cannot easily guess passwords.

Device Health Monitoring: Monitor devices remotely. Set up alerts for low-battery, loss of connectivity and other non-compliance events.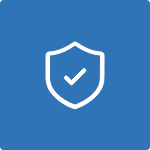 Security: Keep Devices Safer with SureMDM
Protect devices and the data on them using SureMDM.
Control Use of Peripherals:

Prevent users and malicious actors from accessing device webcams or other unnecessary functionality.

BitLocker Support

: Use BitLocker to encrypt data and provide an extra line of defense against data breaches.

Lost Device Recovery: See lost devices on a map in the SureMDM Console. From there, lock down or erase device contents to keep corporate data safe.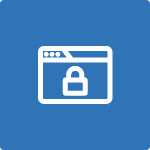 Windows Kiosk Lockdown and Secure Browsing
Make off-the-shelf Windows devices into high-quality kiosks for customers and employees using SureMDM.
Kiosk Lockdown

: Lock Windows devices down and allow use of only IT approved whitelisted applications. 

Secure Browser

: Create a secure browser for Windows by restricting users to only websites you approve in advance.

Kiosk Video Player: Turn any Windows 10 device into a secure video player, looping videos in a playlist and preventing viewers from tampering with or exiting video playback.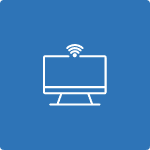 Remote Control and Remote Troubleshooting
Remotely access any Windows device like it is directly in front of you.
Remote Control

: Take control of your Windows devices remotely, and use mouse, keyboard, and touchscreen inputs as if you were in front of each device. User-end notification pop-up is also supported while a remote session is established. With multi-admin remote control, multiple admins can remotely connect and troubleshoot end-user devices at the same time.

Remote Troubleshooting

: Repair devices whenever they need help with remote troubleshooting, and save money on transit costs.  

Advanced Support for Intel vPro/AMT Devices:

SureMDM Active Management Technology (AMT) to give you full control over supported Intel vPro devices at all times, even when they are turned off.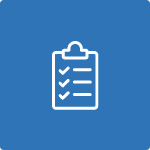 Audits and Reports
Get any information you need at a moment's notice.
Inventory Audits

- Monitor and locate your entire device inventory at a glance.

Analytics Reports On-Demand - Use SureMDM's powerful Analytics Engine to find high-level patterns in the way your business uses Windows devices. Plus, easily graph the data to share with others.
Windows MDM Key Features
Windows Device Management
Remotely manage and secure your device fleet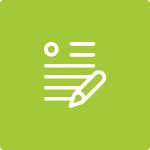 Device Enrollment
Enroll devices in seconds, Supports both Corporate and BYOD enrolment. EMM Enrollment (Agentless), Enrollment using SureMDM's on-device agent, SureMDM Agent. Windows Autopilot. Provisioning Package (PPKG) Enrollment for Windows.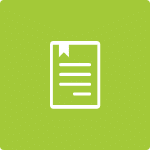 Device Provisioning
Set up devices with apps and settings using default jobs and policies.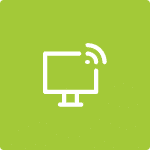 Device Health Monitoring
Monitor devices remotely. Set up battery and connectivity alert notifications.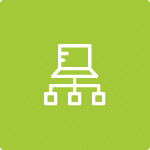 Device Grouping
Group devices based on geographic location, business function or any other criteria.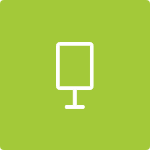 Kiosk Management
Configure single app or multiple app mode on Windows devices and convert them to dedicated-purpose devices.
Remote Access & Control
Remotely access Windows machines for troubleshooting and remote assistance to users.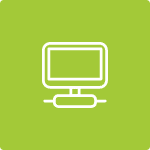 VPN Configuration
Create a secured network for the enrolled Windows devices.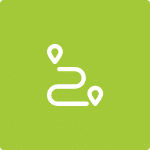 Location Tracking
Track devices on a map, Save historical location information.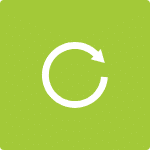 Windows Updates Management
Manage the Windows Updates settings and Keep all your devices secure and up-to-date with latest Windows fixes.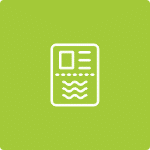 Windows Licensing Profile
Centrally activate or update Windows license on Windows devices remotely.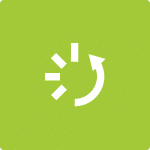 Reboot device
Remotely reboot devices without user intervention.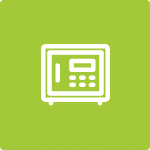 AppLocker Management
Allow or Deny apps from running, Whitelist or Blacklist executable files (.exe and .com), scripts (.js, .ps1, .vbs, .cmd, and .bat), Windows Installer files (.mst, .msi and .msp), and DLL files (.dll and .ocx), and packaged apps and packaged app installers (appx).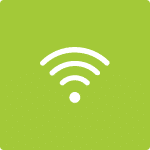 Wi-Fi Configuration
Easily set up your wireless networks.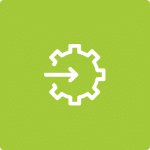 Powershell Integration
Deploy and execute Powershell scripts, Automate tasks and perform any system configuration on Windows devices.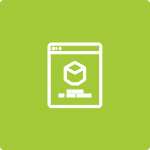 Maximize Branding Potential
Change system wallpaper and replace it with your corporate logo to deliver strong and consistent branding experience to your customers or employees.
Application Management
Deploy, Manage and Secure Apps on devices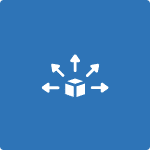 Application Distribution
Push and install Windows apps.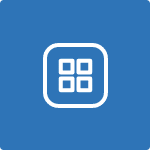 Microsoft Store for Business
Deploy apps directly from Microsoft Store for Business on to your fleet of Windows devices.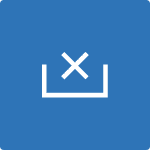 Uninstall App
Use App Uninstall Profile to remotely uninstall apps from the devices.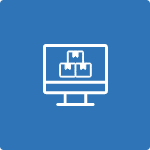 Software Inventory Management
Gather reports of applications installed on Windows devices.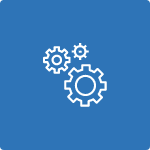 Application Configuration Management
Remotely configure application settings on the enrolled devices.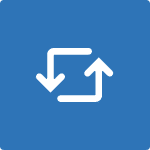 Exchange ActiveSync Management
Sync Mails, Contacts, Calendars, Reminders and Notes remotely on enrolled devices.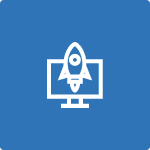 Periodic App Launch
Remotely launch the application at a specified interval of time on the enrolled device.
Content Management
Securely deliver data and keep it safe on devices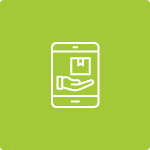 Deliver Content
Deliver documents, media, and other files to Windows devices.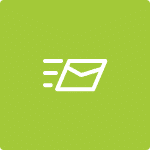 Rapid Messaging
Send text messages from the central console to devices at any time.
Device Security
Protect corporate resources and personal user data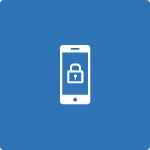 BitLocker Encryption Management
In case of enterprise-owned devices, admin can enable BitLocker encryption to prevent data breaches. SureMDM allows BitLocker to be remotely enabled on Windows 10 devices.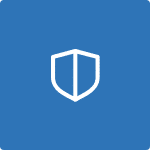 Microsoft Defender Management
Configure Microsoft Defender policies, apply them to your Windows devices for on-demand, and real-time protection against software threats like viruses, malware, and spyware.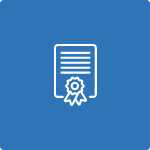 Certificate Profile
Remotely upload corporate certificates and other certificates that are necessary to authenticate the device access to the network.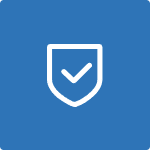 Windows Information Protection (earlier, Enterprise Data Protection (EDP))
Secure enterprise applications and protect enterprise data without impacting the employee experience. Encrypt data, prevent accidental data leakage and restrict copy-paste functionality outside enterprise applications.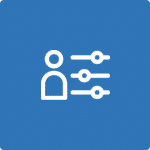 Configure Windows Hello
Allow Windows users instant access to websites, applications, and networks using biometric or PIN based verification, No password based authentication is required.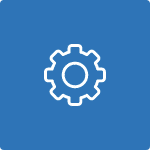 Firewall Settings Management
Easily configure Windows Firewall settings on your Windows desktops and other devices.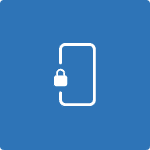 Lock Device
Remotely lock and wipe devices.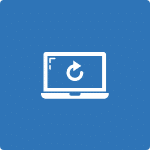 Device Wipe/Factory Reset
Remotely perform a factory reset and wipe the device to the initial default condition.
Bring Your Own Device (BYOD) and EMM features
Supports Window 10 and above. No agent required.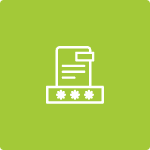 Password Policy
Apply secure mandatory password policy.
Mail Configuration
Configure Windows Mail, Supports POP3/IMAP.
Most of the EMM features listed in previous sections are also available for BYOD device management.
What are the Benefits of Windows 10 MDM Solution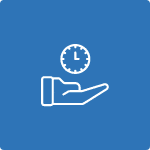 Save time and money
Remote device control enables faster troubleshooting. Improve Windows device uptime and eliminate most "truck roll costs" associated with IT members travelling on-site to fix problems.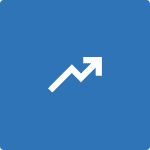 Boost employee productivity
By locking down Windows devices to block distracting apps and websites, employee focus and productivity will improve at work.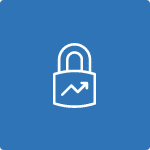 Improve security
Protect devices with complex passwords, and locate devices at any time from the central console. In the event devices are stolen and cannot be retrieved, BitLocker encryption and remote data-wiping ensure important data stays safe.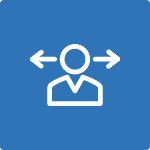 Make smarter decisions
Find important trends and optimize the way devices are used, with the help of SureMDM's Analytics Engine and the Device Grid in SureMDM's central dashboard.
Testimonial for Windows MDM powered by SureMDM

42Gears is easy to work with. Their solutions are affordable and easy-to-deploy and update. They helped us launch our new product successfully, without a glitch. We're glad to have chosen them as our solution provider.

Kevin Jackson,
Director of Systems & IT, FTR
Which Windows versions does SureMDM support?
SureMDM supports Windows 7,8,10 and 11. However, EMM enrollment is supported starting from Windows 10.
Is SureMDM GDPR compliant?
Yes, SureMDM is GDPR compliant.
Can SureMDM lockdown Windows devices into kiosks?
Yes, you can use the Windows Kiosk Lockdown feature in SureMDM to turn Windows 10 and Windows 11 devices into high quality kiosks/dedicated purpose tools.
Can we use SureMDM for Windows Update Management?
Can our organization use SureMDM for Windows 10 bulk enrollment?
Does SureMDM support Windows AutoPilot?
Yes, SureMDM supports Windows AutoPilot starting from Windows 10 version.
Will SureMDM allow my organization to manage my Windows 10 device remotely?
Yes, SureMDM has a remote control feature which helps admins to take control of Windows devices remotely. This feature allows you to use the mouse, keyboard, and touchscreen inputs as if you were in front of each device. Above all, with this feature IT admins can troubleshoot devices faster and improve device uptime.
Can I push content to devices remotely through SureMDM?
Yes, SureMDM offers a secure way to share and distribute enterprise files through the File Store option. This option allows you to create a document library and share documents such as images, videos and other files across enrolled devices.
Can I use SureMDM to push applications from Microsoft App Store?
Yes, the SureMDM App Store allows IT Pros to create their own enterprise app stores. You can use the SureMDM web console for complete App and Content Management requirements. It allows you to compile a list of enterprise apps and push it to the enrolled mobile devices.
Does SureMDM support Windows 11?
Does SureMDM support BitLocker?
Can I configure Windows Defender through SureMDM?
Yes, SureMDM supports Microsoft Defender Management. It allows you to configure Windows defender policies and protect Windows devices against software threats such as viruses, malware, and spyware Please
refer to this link for more details
.