MDM Software
Mobile Device Management
Device Lifecycle Management Simplified
Secure, Monitor, and Manage company or employee-owned devices. Avoid security risks and solve maintenance challenges during all phases of device lifecycle.
Select your platform

What is SureMDM (Mobile Device Management)?
SureMDM by 42Gears is an intuitive and powerful MDM solution and MDM app for Android, iOS/iPadOS, Windows, Linux, macOS, Wear OS, VR, and IoT platforms. You can secure, monitor, and manage company-owned devices for dedicated-use as well as employee-owned devices used to access company data (BYOD). SureMDM incorporates all aspects of enterprise mobility through unified endpoint management, including Mobile Application Management, Mobile Device Management, and Mobile Content Management. SureMDM licenses also include access to SureLock for kiosk lockdown, SureFox for a secure lockdown browser, and SureVideo for a secure digital signage solution.
Why is MDM important?
In the modern business world, mobile devices have almost replaced conventional desktops. Companies are also increasingly shifting their infrastructure to the cloud, allowing employees to access applications, data, and other resources from anywhere and on any device. This has provided businesses with greater mobility and flexibility.
However, this new wave of mobility has brought along greater cybersecurity risks and made device management even more difficult. These challenges make it imperative for businesses to adopt mobile device management (MDM) solutions.
MDM Solution for Device Lifecycle Management
Even for businesses asking "what is MDM?," it's never too early or late to start using MDM. Enterprise devices have different needs at different points in their life cycles. Using an MDM solution will help with every one of those points, helping businesses get the best return on investment.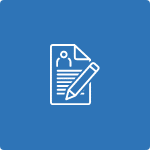 Enrollment
SureMDM provides a comprehensive hub for enrolling any kind of device into your network. Where applicable, the MDM software works with Android Zero-Touch Enrollment (ZTE), Apple Business Manager, and Windows Autopilot to rapidly build your device network. You can also manually enroll devices by installing an on-device MDM app and easily connecting the app to the central MDM console. Plus, you can enroll employee-owned (BYOD) devices through Android Work Profiles and Apple User Enrollment, and generate a secure virtual container to store sensitive data.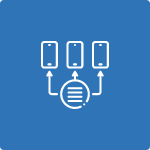 Provisioning
MDM software makes it simple to provision devices with the apps and content they need. Use Apple Business Manager or Managed Google Play to push apps, or allow employees to access a secure, exclusive Enterprise App Store. For secure files, offer employees an exclusive File Store. You can also lock devices down to several apps, or a single app, to ensure employees use devices as intended once you deploy them. SureMDM's kiosk lockdown component allows you to easily limit device functionality so devices can serve a dedicated purpose. Plus, mobile device management software also lets you lock down Internet browsing to pre-approved websites for safe browsing.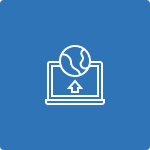 Deployment
Deploying devices to employees can be challenging if security certificates and other important credentials don't reach every device properly. SureMDM gives you a straightforward way to push and check security certificates at any time, making sure that devices work well once deployed. Another potential problem is that devices may not properly sync to Wi-Fi, but if they are locked down, users can't reconfigure Wi-Fi. SureMDM's lockdown solution automatically opens network settings when necessary, even when device settings are normally blocked, making sure everyone can access the Internet at any time after deployment.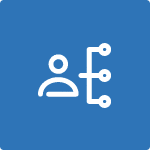 Management
Managing active devices requires admins to keep track of many things at once, and 42Gears' MDM software makes that possible. With an MDM solution, you can automatically restrict device activity based on time of day and location, for example, and monitor data consumption to warn or block data-hungry devices. Plus, you can coordinate remote app updates across every device from the central console, even when devices are in the field. This keeps device software consistent between users without demanding excessive time from those users. Perhaps most importantly, remote troubleshooting allows admins to get devices working from anywhere, eliminating most travel costs and minimizing device downtime.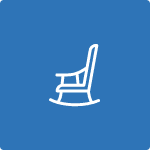 Retirement
When it comes time to phase out devices, you can use an MDM solution to keep track of devices and ensure they are all factory-reset. You can remotely wipe lost devices as well, to guarantee the data on those devices doesn't fall into the wrong hands. With employee-owned devices, SureMDM makes it easy to remove the secure enterprise container from the device.
For more information about lifecycle management, check out the Ultimate Guide to Mobile Device Management.
Benefits of using MDM Solution Software
Even once you can answer the question "what is MDM?," it's important to see why it matters so much. Choosing to implement an MDM solution with SureMDM provides businesses with a wide range of benefits: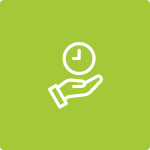 Save time by setting up apps and content on many devices at once from a central console, and push updates.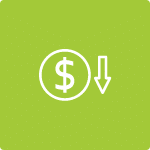 Lower maintenance costs by replacing many in-person repairs with remote troubleshooting via MDM software.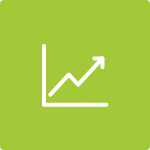 Improve stakeholder confidence by bolstering your network's security and ease of management.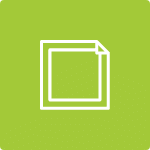 Establish clear boundaries for worker-owned devices to manage sensitive data without overstepping personal boundaries.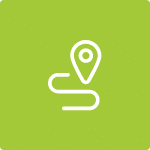 Prevent device loss with constant inventory tracking, and use location-tracking to find and secure misplaced devices.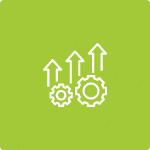 Boost productivity by blocking access to games and entertainment via the on-device MDM app.
Types of SureMDM Deployment
When setting up SureMDM, it's important for you to choose between two deployment methods - cloud-hosted (SaaS) deployment and on-premise deployment. That's because the method of deployment has a significant impact on how you  operate and maintain the  solution later on.
Cloud-Hosted or SaaS Deployment
If you choose to go for a SaaS deployment, 42Gears will host all of your company's data on servers actually hosted by cloud-infrastructure service providers such as AWS, Azure, or Google Cloud Platform. It's a great choice for companies looking for a straightforward way to quickly set up an MDM solution.
Pros:
You can save substantial time and money by relying on pre-existing infrastructure.

All maintenance activities are handled by 42Gears, so you don't have to worry about behind-the-scenes logistics.

You can scale up as needed as there will always be more space in the server whenever you feel the need to support more devices.
Cons:
You have to trust us to keep your data safe. But rest assured, we have all sorts of safeguards to ensure data stays safe. You can check our security compliance certificates here.
On-Premise Deployment
If you choose to go ahead with an on-premise deployment, 42Gears will  lease its software (SureMDM) for use on your own servers. In this case, you will be fully responsible for maintaining and protecting the MDM infrastructure.
Pros:
You don't have to store your company  data externally.
Cons:
You will need to build and set up your on-site infrastructure, and then maintain and update it regularly. You will also need time to train your IT staff to do all related tasks.
Seamless Mobile Device Management Solution for every operating system

Industries across the world are riding the wave of digitization. Like any other progressive enterprise, we need to keep up with the changing times by adopting new technologies into our business process. To do so, we offer our students special packages that would provide tablets to access study materials and files. We are happy with the way 42Gears products have ensured that the devices are only used for the educational intent they were meant for. Using 42Gears UEM tool, we are able to easily update and manage our app content, while keeping our tablets in secure lockdown.

Ankur Jain
Director and Centre Head, FIITJEE Limited.

We have been using this product for almost 5 years and we will continue to do so.

Matthew Kriel
Project Manager, Instacom South Africa.

SureMDM was narrowed down to be the product we were looking for. The team have been very helpful

Daniel Neill
ICT & AV Manager, AMC.
Try Seamless Device Management with SureMDM
1. What types of devices are managed by an MDM?
MDMs can manage a variety of devices, including smartphones, tablets, and other mobile computing devices. It supports a range of operating systems and versions, including Android, iOS, Linux, MacOS and Windows. Additionally, some MDMs can also manage desktop computers, laptops, and other common workplace devices. Very few MDM providers also offer custom solutions for less common platforms, such as Blackberry and Windows Phone.
2. Can MDM spy on you?
No, MDM cannot spy on you. MDM is a technology that allows businesses to remotely configure and manage their mobile devices, and the data on these devices, in order to ensure security and compliance with corporate policies. It does not allow for surveillance or access to personal information and cannot be used for this purpose.
The most common misuses of MDM are using it to view personal information such as emails, texts, or web browsing activities, accessing company data without the employee's permission, and attempting to access information or devices that are beyond the scope of the MDM. Other misuses include using the MDM to unlawfully monitor an employee's activities, collecting and storing personal information without consent, and using the MDM to gain access to confidential information.
3. What does "42Gears" do?
42Gears is a software technology company that specializes in Unified Endpoint Management (UEM) solutions. Their products enable businesses to securely manage and monitor their mobile workforce with ease. They provide versatile enterprise mobility solutions that are designed to help businesses gain better visibility, control, and cost-efficiency.
4. Can MDM listen to phone calls?

It depends on the MDM (Mobile Device Management) provider and the type of MDM solution being used. Some MDM solutions have features that allow businesses to manage and monitor their employees' mobile devices, but it is typically not possible to use these features to listen to phone calls. Generally speaking, employers should not attempt to listen to employees' phone calls, as this could be illegal.
5. Can an MDM do location tracking?
Yes, MDM solutions have features that allow businesses to track the location of their employees' mobile devices. This can be an important security feature for businesses, as it allows them to ensure that their mobile workforce is in compliance with company policies and regulations. Location tracking can also be used to optimize resource utilization and improve customer service.
6. Can MDM see what apps I have downloaded?
It depends on how the device was enrolled into the MDM. Some MDM solutions have features that allow businesses to monitor the apps that their employees have downloaded to their mobile devices. This can be used to ensure compliance with company policies, as well as to track the effectiveness of employee device usage. In addition, businesses can also use MDM to restrict access to certain apps, and even remotely uninstall apps if necessary.