Windows 11 Kiosk Mode Solution
Leverage a World-Class Kiosk Lockdown Software for your Windows Desktops, Computers, and Laptops
Lockdown Windows 11 devices to single or multiple pre-approved apps/websites by enabling kiosk mode with SureLock.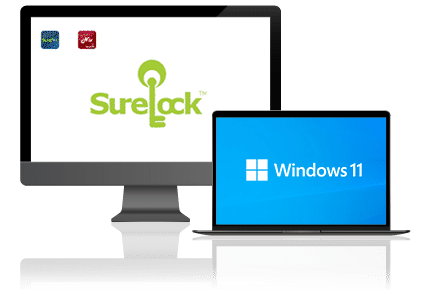 What is Windows 11 Kiosk Mode?
Kiosk Mode helps businesses convert their Windows 11 (or earlier) desktops, mobile computers, and laptops into dedicated purpose devices or kiosks. By configuring kiosk mode on Windows 11, businesses can lock down the Windows shell environment so users can access a single or multiple pre-approved Windows applications or websites only.
Kiosk mode can be easily activated with SureLock. You can either purchase a standalone SureLock license or a SureMDM license, the 42Gears mobile device management solution, which includes SureLock capabilities.
Nowadays, it's not uncommon for businesses to deploy Windows devices as dedicated- or public-use kiosks in multiple locations. However, managing, monitoring, and securing devices in geographically diverse locations is a daunting task, to say the least.
How to Lockdown Windows 11 devices?
Businesses need to enable kiosk mode on Windows devices in order to offer tailored experiences. As an admin, you may leverage any one of the two options available for locking down devices: Assigned Access which is Windows 11 native lockdown feature, or, Windows Kiosk Mode Software solution available in the market.
Assigned Access is a feature that allows admins to lock down Windows 11 devices for a specific purpose only and allows users access to a single or multiple approved apps only. To accomplish this, users need to sign into a specified account. Once they sign in, they can access the allowed apps.
However, assigned access has limited functionalities and security features and may not be the best choice for businesses. Assigned Access is more suitable for personal use cases and it has built-in Windows features.
Limitations of Assigned Access:
It is supported only on Windows Pro or later
It only works with Windows Store applications
Users can bypass the lockdown by rebooting and logging in through an alternate account
SureLock Kiosk Mode for Windows 11
Locking down Windows 11 devices with SureLock kiosk software can be another reliable option for businesses to allow only pre-approved applications/websites to run on Windows 11 devices. In addition to this, SureLock can block keyboard functionalities and allow access to apps beyond the Windows Store. SureLock also prevents apps from switching to any other apps by using the Watchdog Service functionality. With SureLock's password-protected settings and comprehensive security features, organizations can easily convert Windows 11 devices into secured field devices, kiosks, or digital signages.
Key Features of SureLock's Kiosk Mode for Windows 11
SureLock for Windows 11 offers a range of features including:
Allow only pre-approved applications or websites/URLs
Auto-launch selected applications at system startup
Enable auto-login after a system reboot
Disable Home Button/ Start button
Filter and configure keyboard inputs
Password-protect lockdown settings
Customize background wallpapers
Disable access to Windows Task Manager
Enable single application mode
Deploy devices easily through the cloud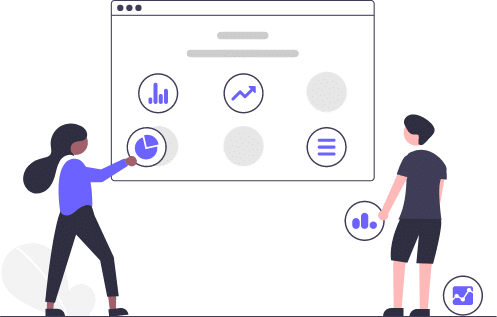 Benefits of SureLock Kiosk Mode for Windows 11 Devices
Following are the benefits businesses can expect to reap by enabling kiosk mode with SureLock on Windows 11 devices:
Improve employee focus, productivity, and efficiency by preventing distractions.
Maximize device uptime by reducing the risk of device breakdown.
Showcase your company brand with custom wallpaper and icons.
Improve crowd flow by keeping customers focused on intended activities.
Protect your devices against malicious apps, malware, and spyware.
Prevent device theft Safeguard the data stored on devices.
Embrace kiosk software to convert Windows 11 devices into dedicated purpose tools