42Gears fosters a culture that is built on the foundations of diversity, integrity and excellence. We embrace our differences and collaborate to deliver market-leading solutions. Our mission is to make our customers' lives easier by bringing them the best MDM solution in the market. Each team is willing to rise up to new challenges every day at work and is driven by this mantra.
We believe in empowering our employees by encouraging them to continuously upgrade themselves. By creating a flexible workplace, we do our part to help employees achieve an optimal work-life balance.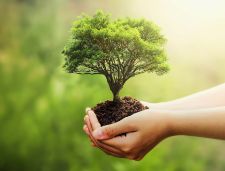 World Environment Day Celebration
At 42Gears, we recognize the importance of protecting the environment. On June 5th, the entire company comes together to do their part in reducing CO2 emissions and restoring greenery by planting a significant number of saplings every year.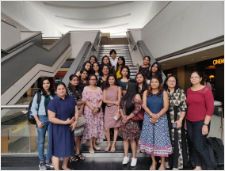 Women's Day Celebration
Women have been the most important part of the progress of our culture. So, we like to celebrate all the women at 42Gears who have been key to our success.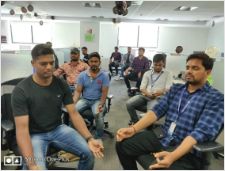 International Yoga Day
Our staff's wellbeing is our highest priority. And so, every International Yoga Day, we encourage our employees to take care of themselves by embracing this ancient holistic practice.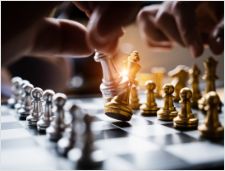 Chess Tournament
Corporate chess tournaments are great opportunities to drive employee engagement and improve retention. At 42Gears, we organize annual online chess tournaments that bring together our company's greatest strategic minds.
Glimpses of our employee engagement activities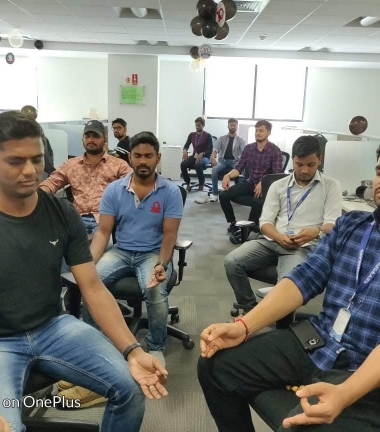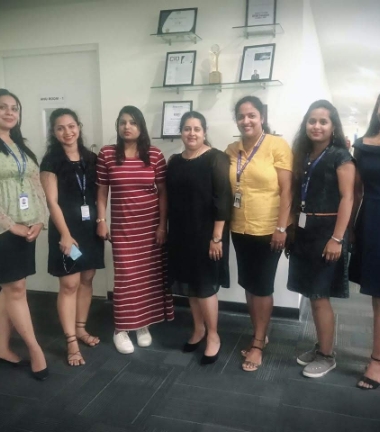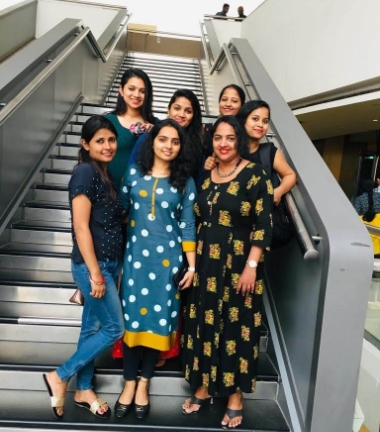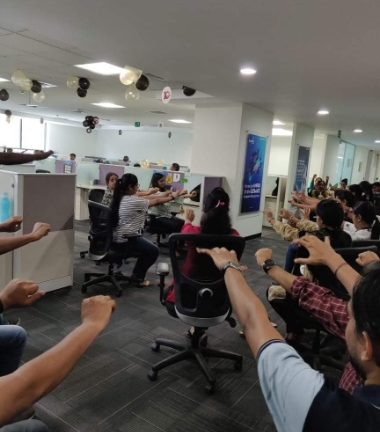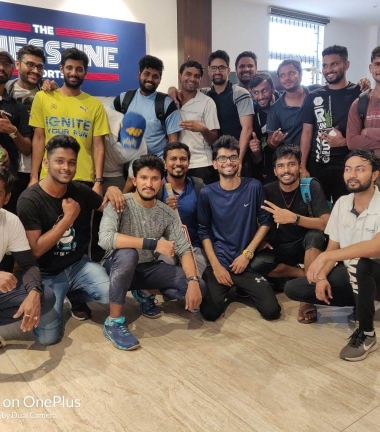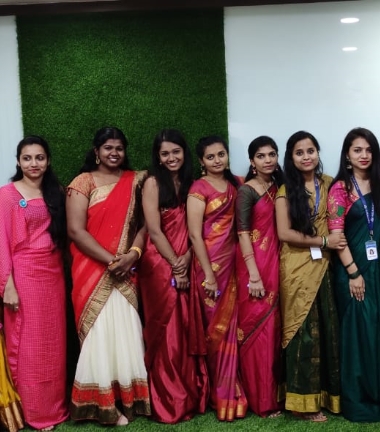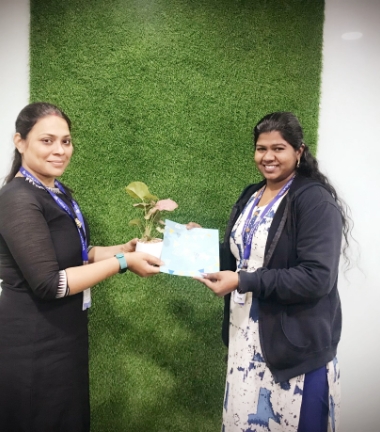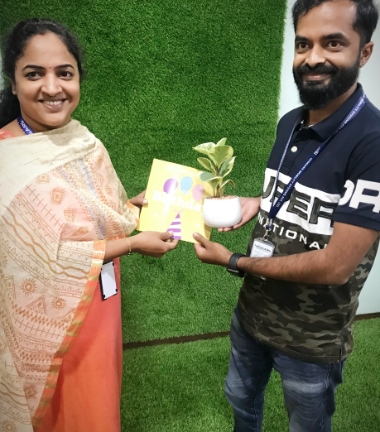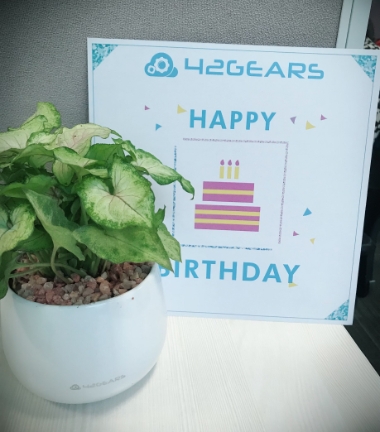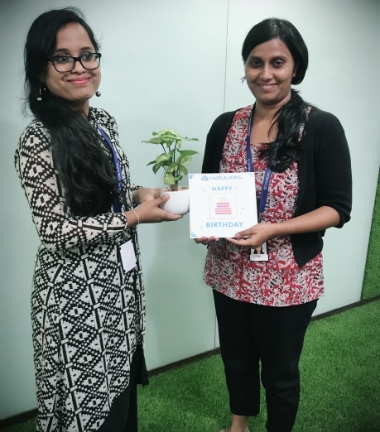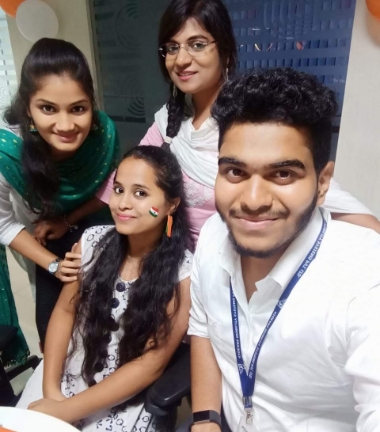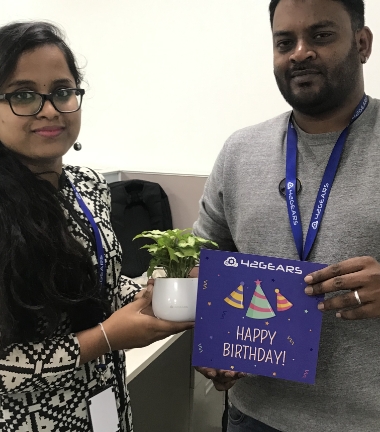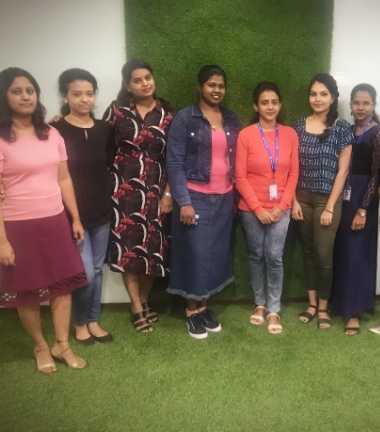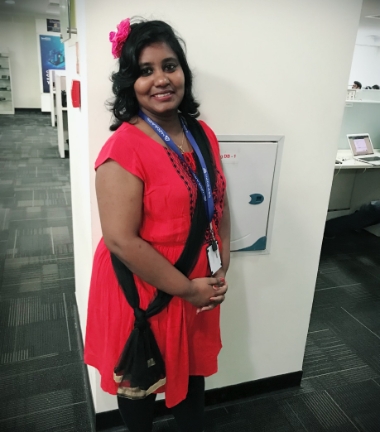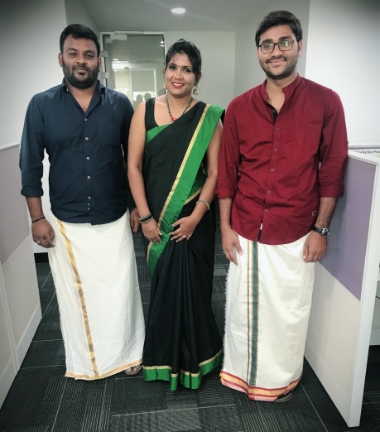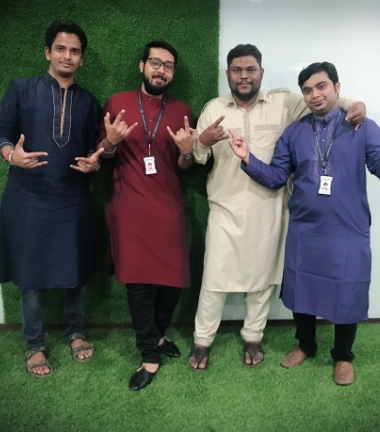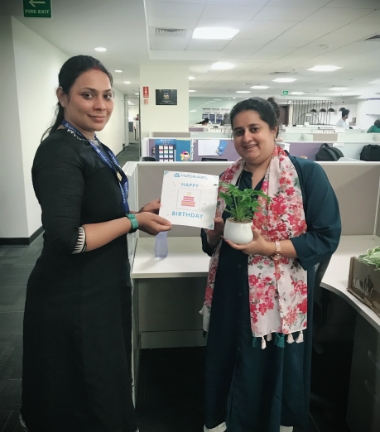 As a fresher, there's nothing more important than feeling welcomed and included in the team. This was well ensured by providing a congenial environment to work and interact in. 42Gears constantly provides opportunities to chisel our skills and invites us to learn at our own pace. In the seven months I've worked here, I have witnessed one of the most affable and approachable team members who make the experience of working at 42Gears blissful. I am grateful to be a part of this organization which prioritizes learning and self-development.


Aishwarya R Bhat, Member Technical Staff

The journey at 42Gears have been a wonderful experience for me over the last 5 years!! It has offered many opportunities that helped me learn, explore & grow on professional as well as on personal front. People 42Gears are a perfect blend of youth as well as experience. Work Culture at 42Gears thrives on everyone's coming from different background & working towards a single vision of transforming digital workspace. Enjoyed every bit of it & looking forward to the future.

Sandeep Rai, Senior Executive - HR and Administration

I joined 42Gears as a fresher straight out of college. It's been a wonderful learning experience since then. Everyone in the team is very friendly and helpful. I've gotten to learn a lot of new things. I appreciate the emphasis placed on continuous learning. From the first day till now, my journey has been very exciting, enjoyable and enlightening.

Nikhitha Gururaj, Member Technical Staff

I've been working remotely from North since I started as an Intern back in 2021. It is a fun workplace with a fast-paced work culture that gives you enough opportunities to grow with a lot of learnings. 42Gears is a innovative company. It has cutting edge technology and is in a constant state of growth. A great place to begin your career with a plentiful training program to grow on individual aspects.
42Gears has best jobs to offer you with a balanced work life, trainings with a reachable management which ensures you as a part of their family. Super Excited to meet one and all in person!

Rajat Pandey, Executive - HR