42Gears fosters a culture that is built on the foundations of diversity, integrity and excellence. We embrace our differences and collaborate to deliver market-leading solutions. Our mission is to make our customers' lives easier by bringing them the best MDM solution in the market. Each team is willing to rise up to new challenges every day at work and is driven by this mantra.
We believe in empowering our employees by encouraging them to continuously upgrade themselves. By creating a flexible workplace, we do our part to help employees achieve an optimal work-life balance.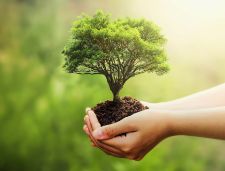 World Environment Day Celebration
At 42Gears, we recognize the importance of protecting the environment. On June 5th, the entire company comes together to do their part in reducing CO2 emissions and restoring greenery by planting a significant number of saplings every year.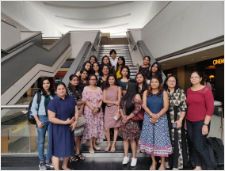 Women's Day Celebration
Women have been the most important part of the progress of our culture. So, we like to celebrate all the women at 42Gears who have been key to our success.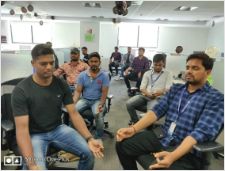 International Yoga Day
Our staff's wellbeing is our highest priority. And so, every International Yoga Day, we encourage our employees to take care of themselves by embracing this ancient holistic practice.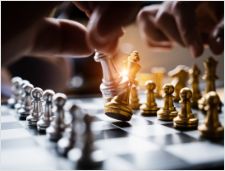 Chess Tournament
Corporate chess tournaments are great opportunities to drive employee engagement and improve retention. At 42Gears, we organize annual online chess tournaments that bring together our company's greatest strategic minds.
Glimpses of our employee engagement activities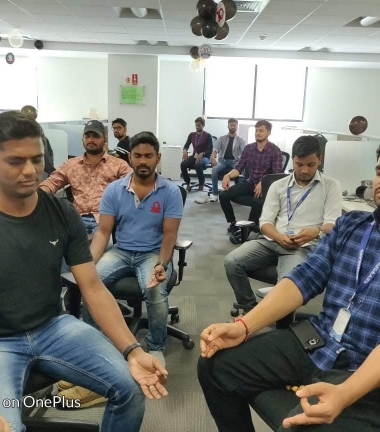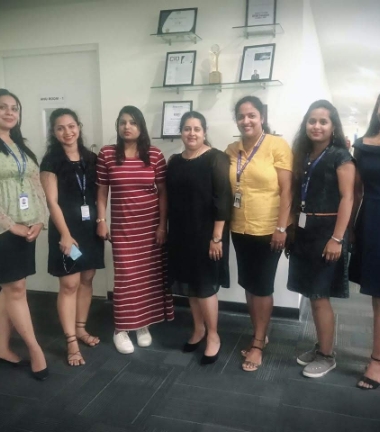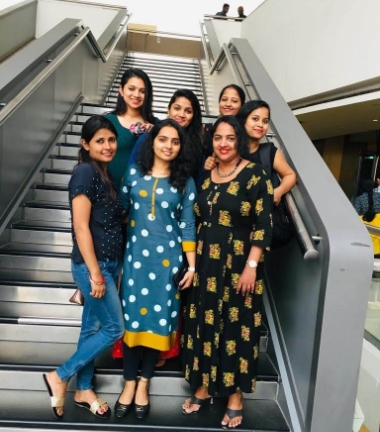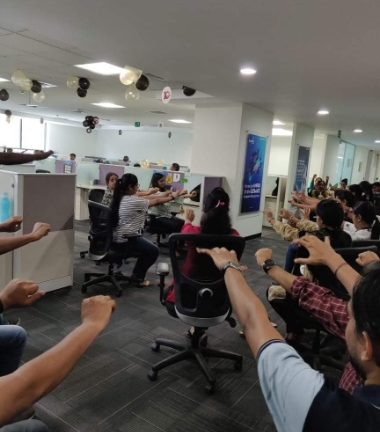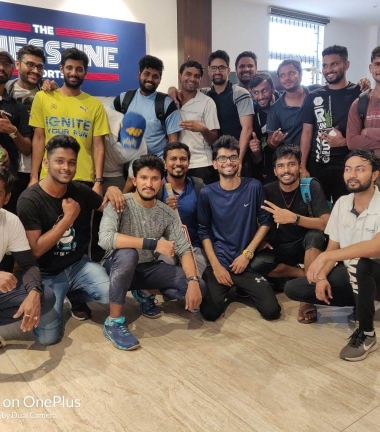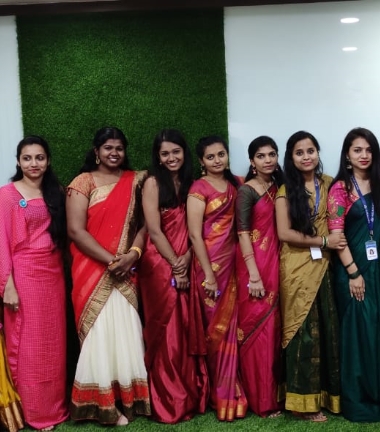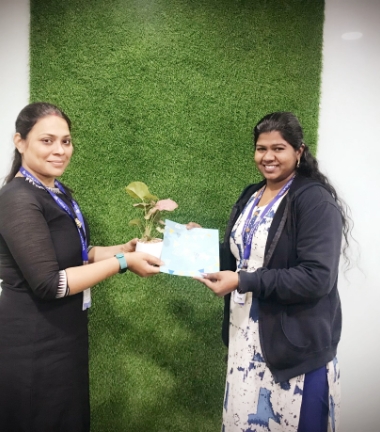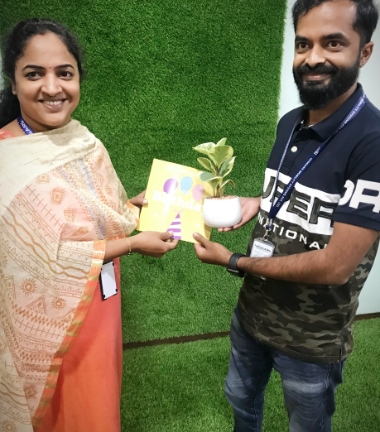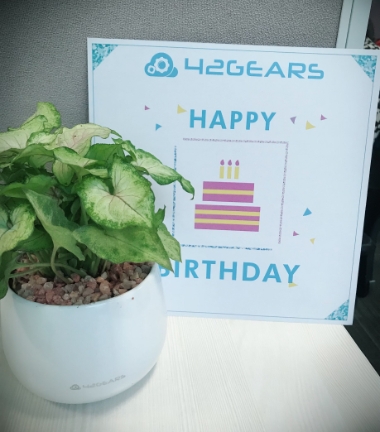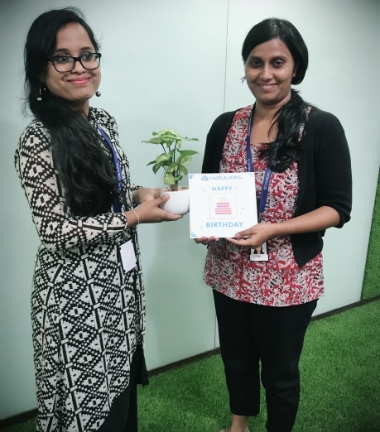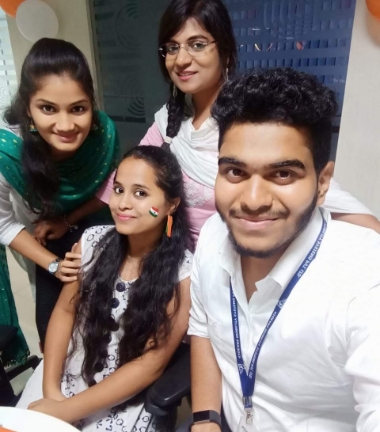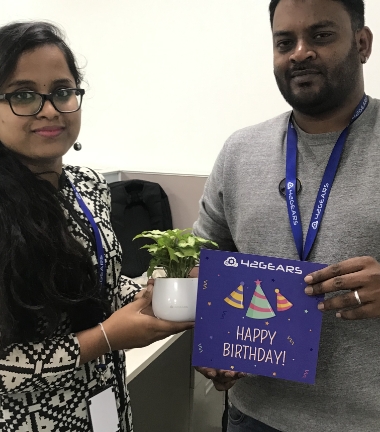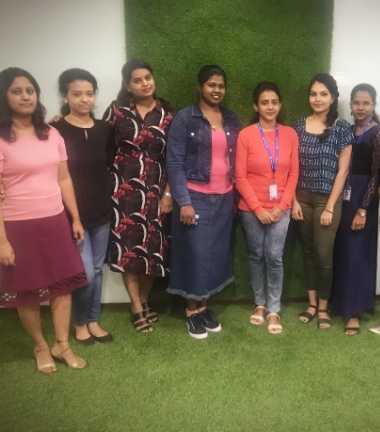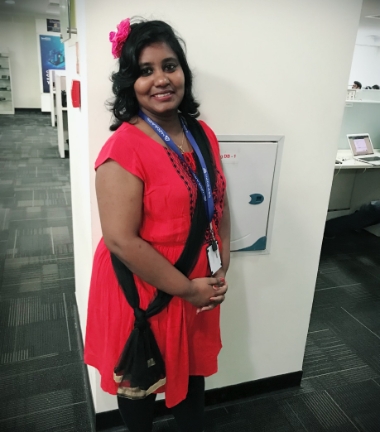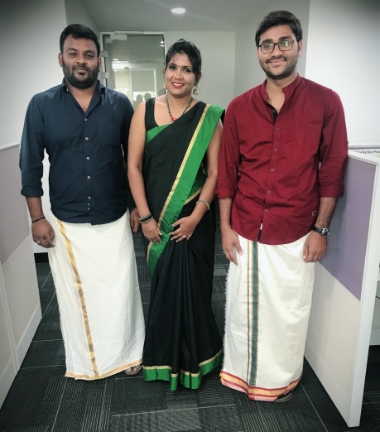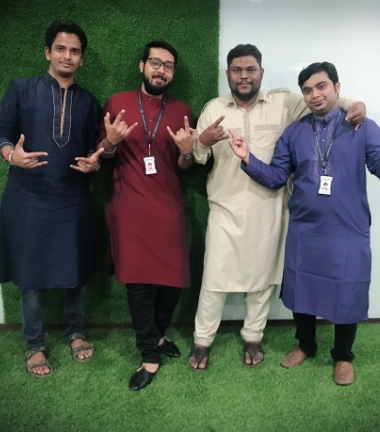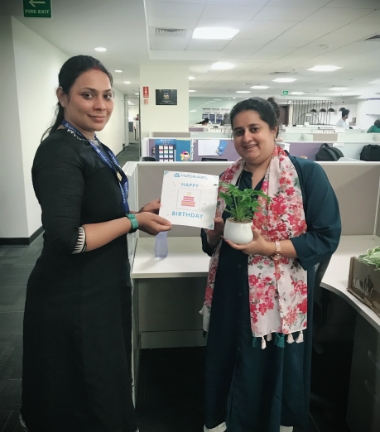 It has been an incredible journey at 42Gears, one of tremendous growth and opportunities. Being one of the early members at 42Gears, I have witnessed our company grow by leaps and bounds. We are a young & customer centric team with a perfect mix of youth and experience which creates a fantastic working environment. Working closely with the leadership team gives you insights on how our products are being used by customers which helps the overall experience of building products. Working with 42Gears has helped me grow as an individual and I look forward to the future.

Aster Colin Veigas, Technical Architect

I have been associated with 42Gears for 5 years now, there is always something challenging happening, and every day is filled with new learning opportunities. One of the most impressive things I always get to see is a sense of company loyalty in most members of the team, thanks to all my colleagues who contributed to my journey so far and looking forward to the future….

Sangeetha B G, Lead Sales Executive

I have been working with 42Gears for the past three years. It is a wonderful place to enhance your skills, knowledge, and career. The work atmosphere is so motivating that it keeps pushing me to take on new tasks and use my knowledge and skillset. It gives a freedom to own a problem, work towards solution without being hindered by management. All my colleagues Inspire me with positivity in the workplace with a friendly attitude. everyone here works with goal-oriented approach. 42Gears highly recognizes every individual employee and the work culture allows us to achieve the best work-life balance

Vignesh B, Senior IT Engineer

My overall experience with the organization through the last 5.5years of working here has been great.
Good work environment, where people aren't only compensated fairly for their work but given many opportunities to grow and learn new things.

Sowmya Janardhan, Associate Test Manager