42Gears fosters a culture that is built on the foundations of diversity, integrity and excellence. We embrace our differences and collaborate to deliver market-leading solutions. Our mission is to make our customers' lives easier by bringing them the best MDM solution in the market. Each team is willing to rise up to new challenges every day at work and is driven by this mantra.
We believe in empowering our employees by encouraging them to continuously upgrade themselves. By creating a flexible workplace, we do our part to help employees achieve an optimal work-life balance.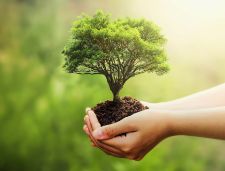 World Environment Day Celebration
At 42Gears, we recognize the importance of protecting the environment. On June 5th, the entire company comes together to do their part in reducing CO2 emissions and restoring greenery by planting a significant number of saplings every year.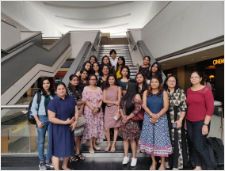 Women's Day Celebration
Women have been the most important part of the progress of our culture. So, we like to celebrate all the women at 42Gears who have been key to our success.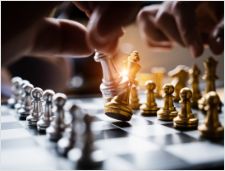 Chess Tournament
Corporate chess tournaments are great opportunities to drive employee engagement and improve retention. At 42Gears, we organize annual online chess tournaments that bring together our company's greatest strategic minds.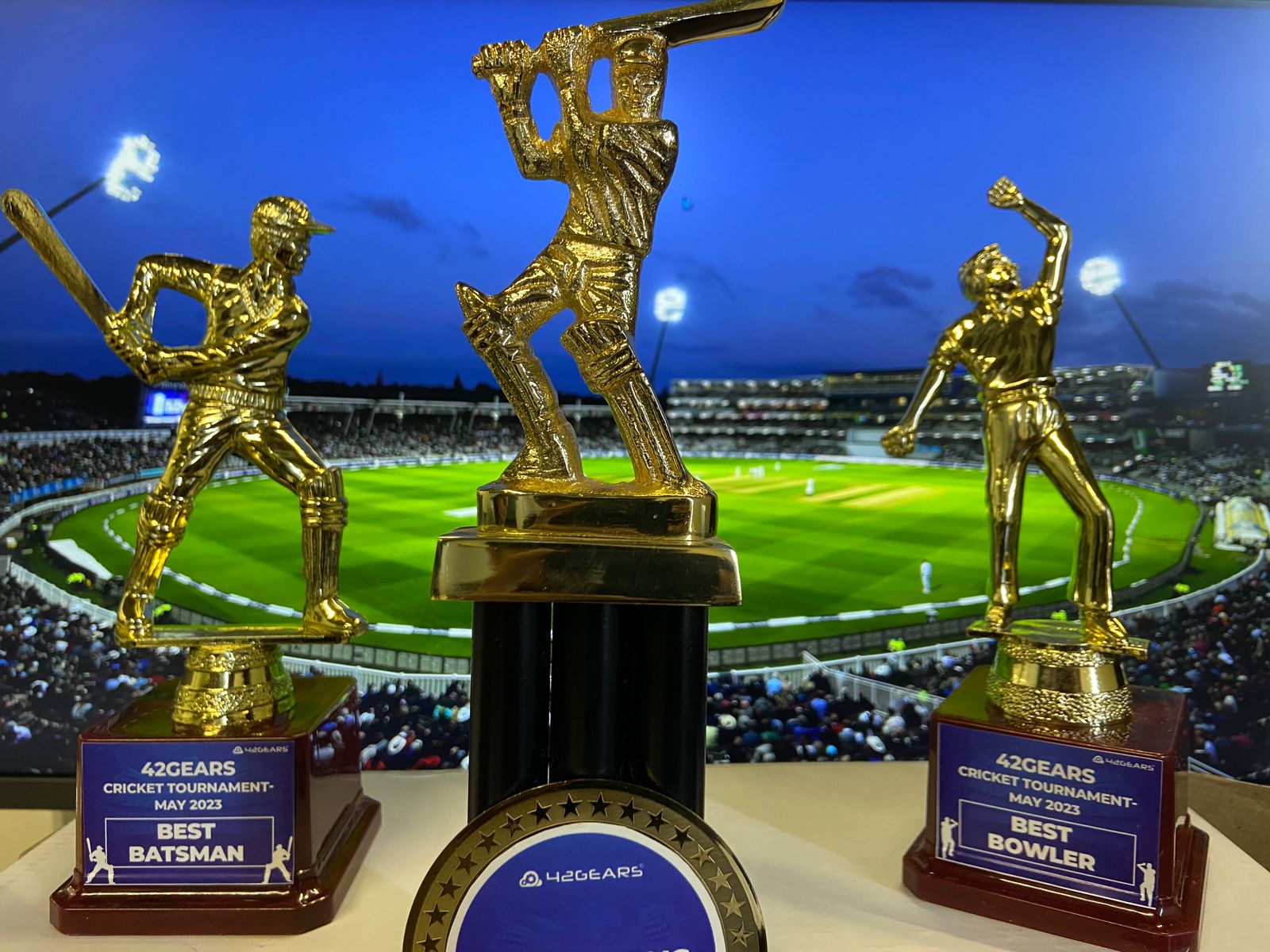 Cricket Tournament
The ever-enthusiastic Team Rajkot played a memorable cricket tournament, which strengthened team bonding and allowed our employees to showcase their sports skills.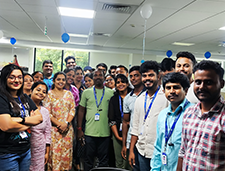 International Yoga Day
Our staff's wellbeing is our highest priority. And so, every International Yoga Day, we encourage our employees to take care of themselves by embracing this ancient holistic practice.
Glimpses of our employee engagement activities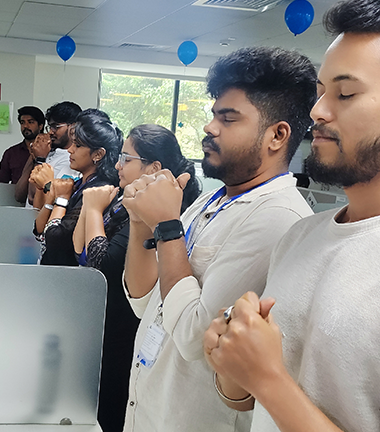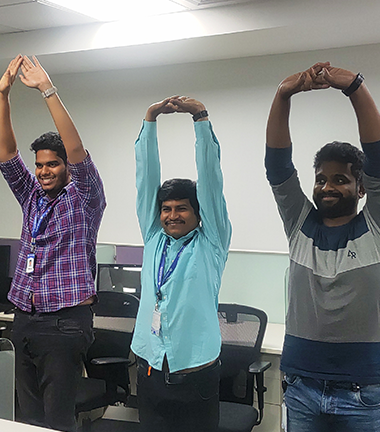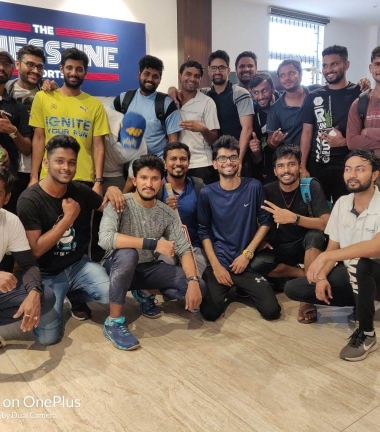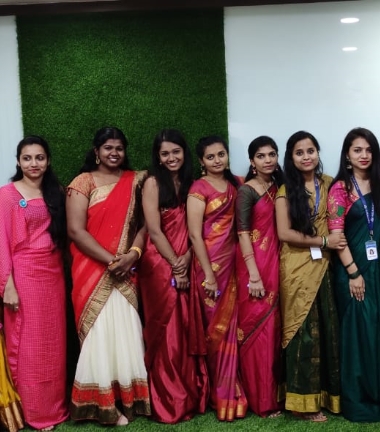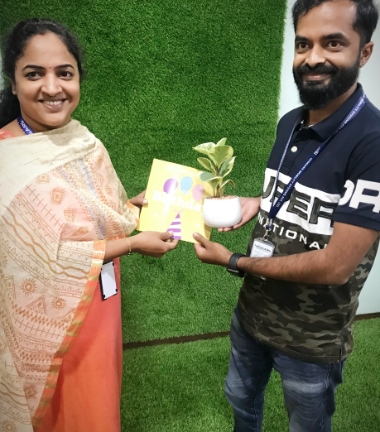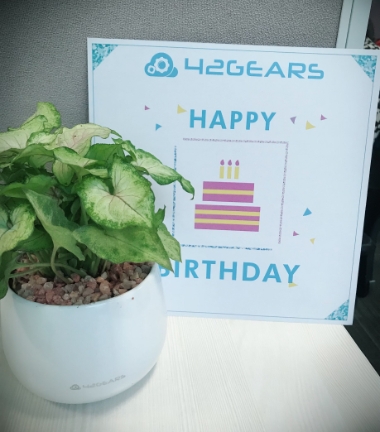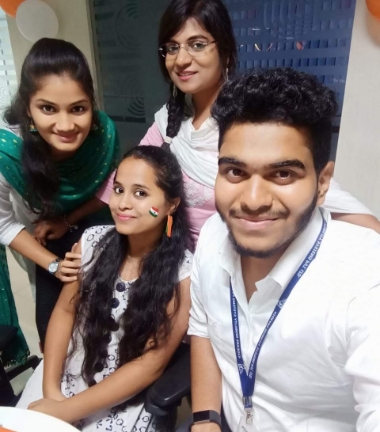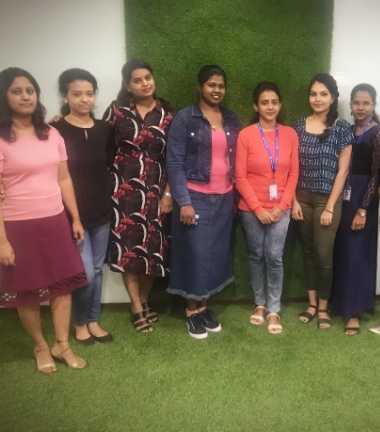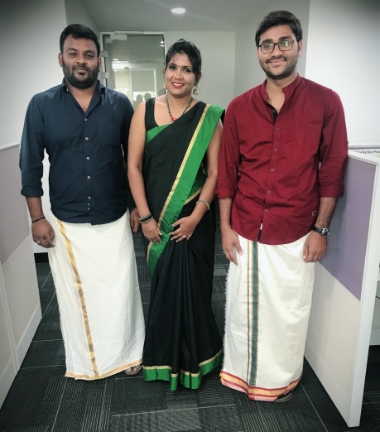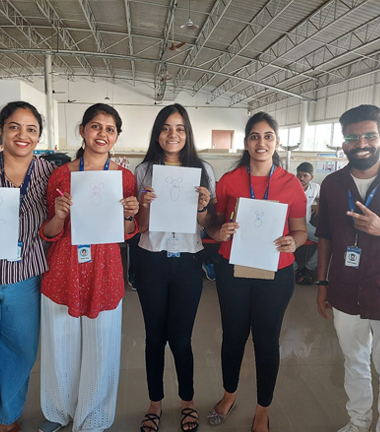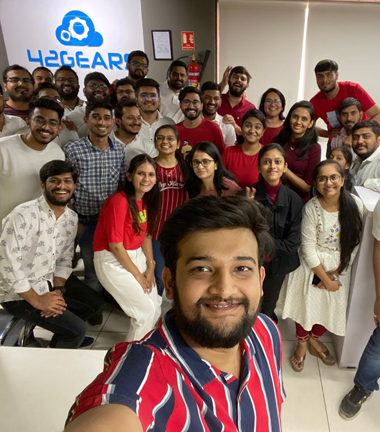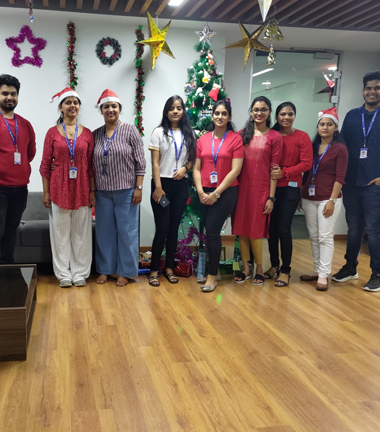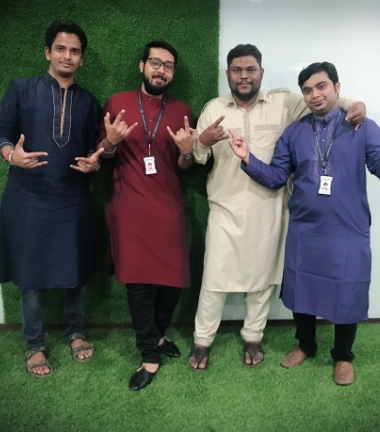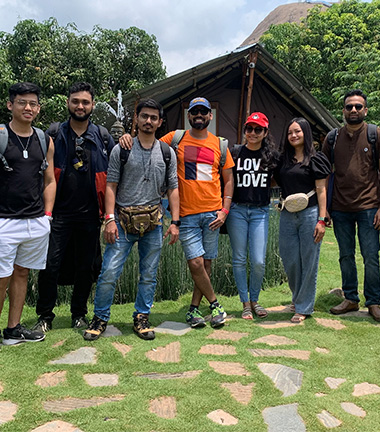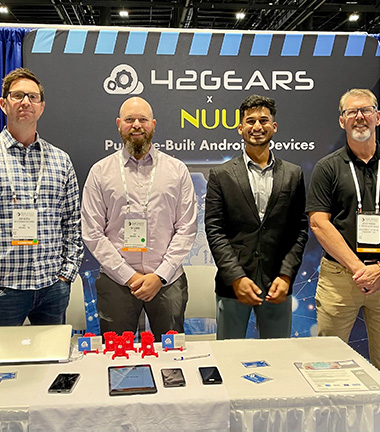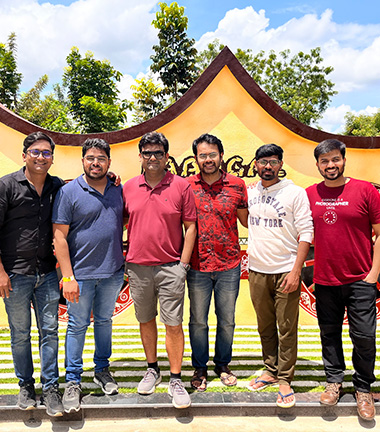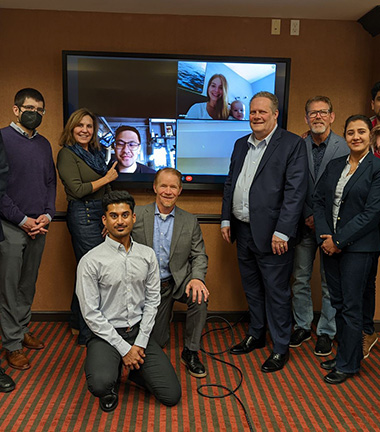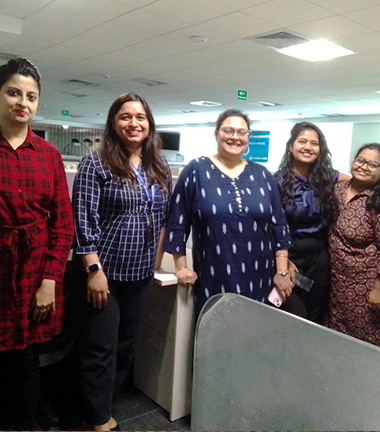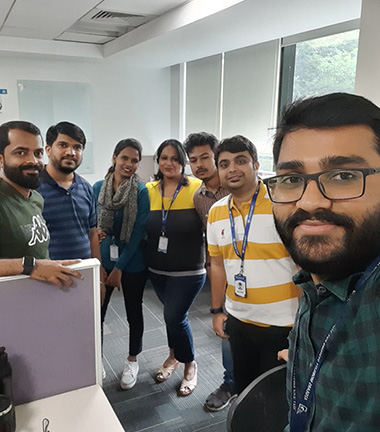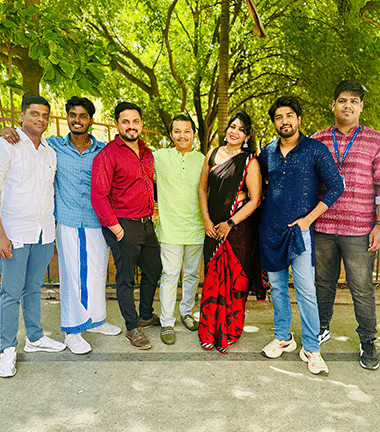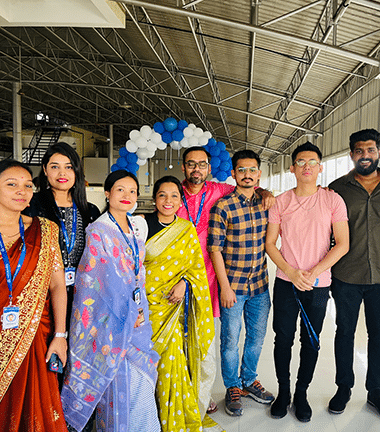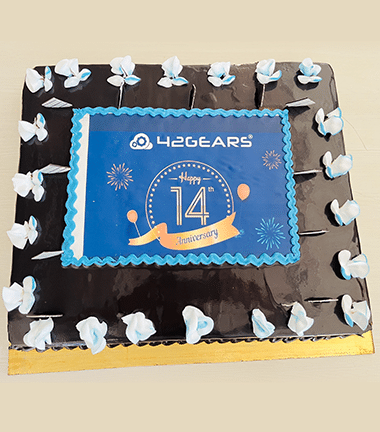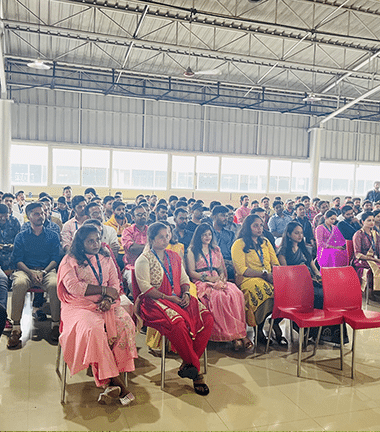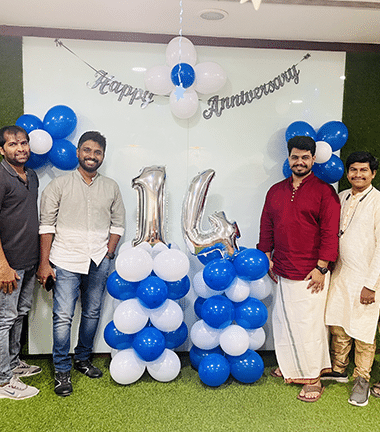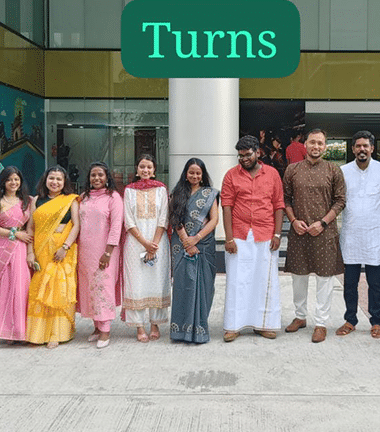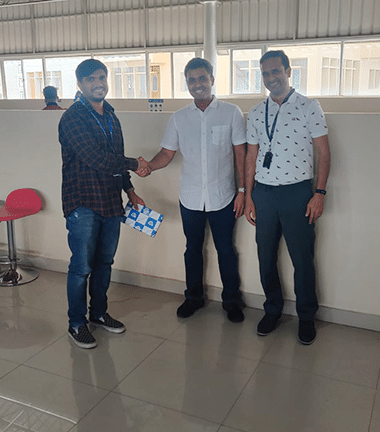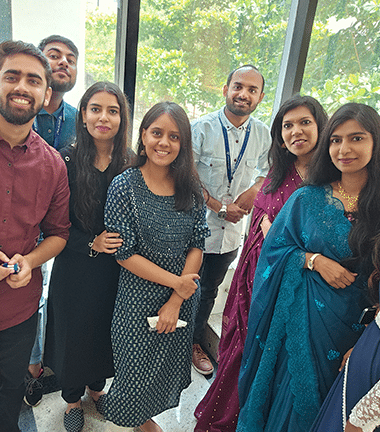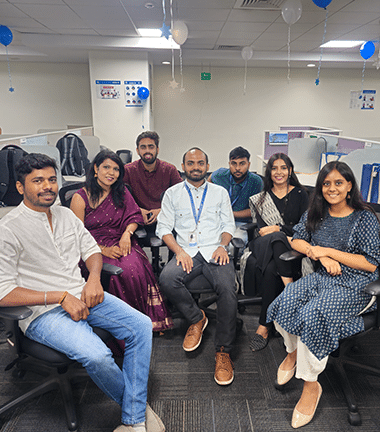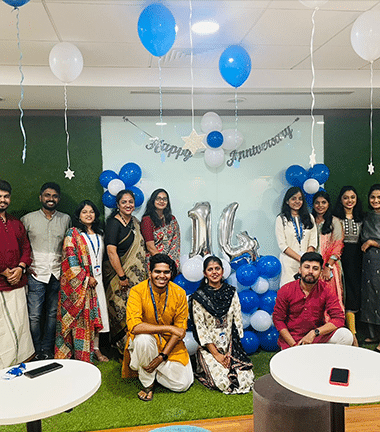 I started my journey with 42Gears in September 2022, and from the beginning of my employment till date, I feel supported, inspired, and valued. I am fortunate to work with a team of talented individuals in a collaborative and inclusive work environment. I get immense opportunities to enhance my skills and knowledge with every task that I handle. Overall, my tenure at 42Gears has been an immensely positive and rewarding experience.

Janvi Harsh - Executive HR

Joining as a fresher and working with 42Gears for 5 years has been a most rewarding experience. I have grown professionally and more so as a person - thanks to the fantastic team. With ample opportunities to learn, explore and grow - the journey so far has been incredible. With its open communication policies and empathetic mentors, this company feels a bit close to home. The vibes are immaculate here.

Hetvi Dadia - Lead Software Engineer

It's a very good opportunity to be a part of 42Gears. It's a great place to work. The products here are awesome, where you will get more interest in working with new technologies and as well the learning scope here is very good and the work-life balance here in 42gears is very good. All the teams are always there to help you and guide you. It has been a pleasure to work with 42Gears.

Srikanth Bodicherla - Senior UI Developer

Working with 42Gears is an incredible experience, whether in terms of coworker interactions or the company's work ethics, where you are heard by high-level management. The personnel in the firm, from lower-level to high-level management, have a bond that makes you feel like you're a part of all the company's operations and ups and downs. Every department in the organization has a distinct role in preserving this atmosphere.

Shreya Rai - Sales Development Representative

I have had an amazing journey marked by personal and professional growth, invaluable learning experiences and cherished memories. Right from the beginning, I have been fortunate to be part of an exceptional team that has provided unwavering support and inspiration, enabling me to flourish in all aspects of my life.

Sachi Gowda S - Senior Test Engineer

42Gears has been a great place to work with and it's been a great learning experience. My team has always been very supportive and helpful. It is a wonderful experience working here.

Ishita Singha - Graphic Designer