Android Shared Device Mode
Do More with Fewer Devices, Because Efficiency Matters!
Shared Device Mode allows seamless sharing of Android devices among multiple employees.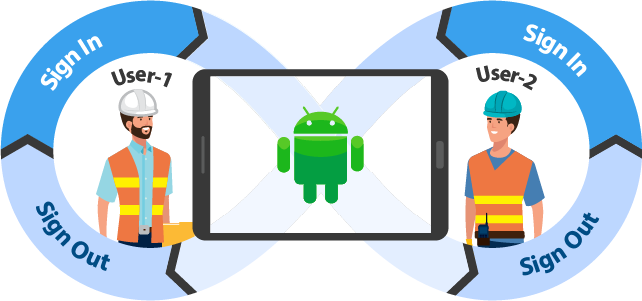 What is Android Shared Device Mode?
Shared Device Mode for Android is a feature designed to address the challenges faced by frontline workers, like retail associates and field workers, who share Android devices (tablets or rugged mobile devices) for their tasks. The problem arises when employees resort to sharing sensitive access credentials, such as passwords or PIN numbers, jeopardizing the security of customer and business data.
Shared Device Mode offers a solution by enabling seamless sharing of Android devices among multiple employees. Through this mode, administrators can configure a device to facilitate swift and secure access for each user. Employees can log in to the device using their Single Sign-On (SSO) credentials, use the apps specifically approved for them, access customer information, and carry out their tasks effectively. Crucially, when their shift concludes or their task is completed, they can easily sign out. The device then promptly resets to its default state, wiping out any user data and ensuring privacy and security. This innovative feature ensures that the device is immediately ready for the next employee, optimizing efficiency while safeguarding sensitive information from unauthorized access.
Who is Android Shared Device Mode useful For?
Do you want to allow sharing of Android devices among employees?

Do you want your employees to log in to Android devices with their SSO credentials?

Do you want to protect exposure of one employee's data to the other when using devices?
How does SureMDM Support Android Shared Device Mode?
SureMDM can be used to configure SureLock, the industry-leading lockdown launcher for Android, to run in shared device mode. 
When shared device mode is enabled, the device boots to a sign-in screen. The user clicks the "Sign In" button, and a login screen is displayed based on the chosen authentication method (see below).
The user enters their credentials to log in to the device. Once authenticated, the user sees a list of apps that have been approved for them. They can use these apps to access corporate or customer information and complete their tasks. 
When the shift is over, the user can "Sign out" of the device.
Once the user logs out, their data is wiped, and the device is ready for the next worker. The next worker can sign in to the same device using their own credentials. If this user has a different role than the first worker, they may see a different set of apps after successful authentication.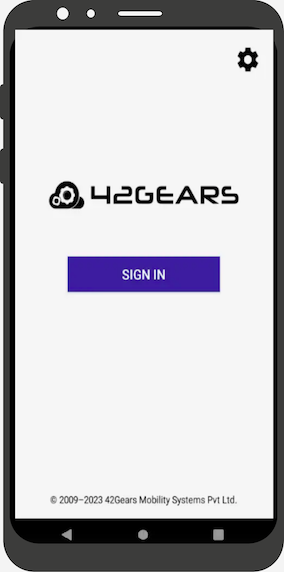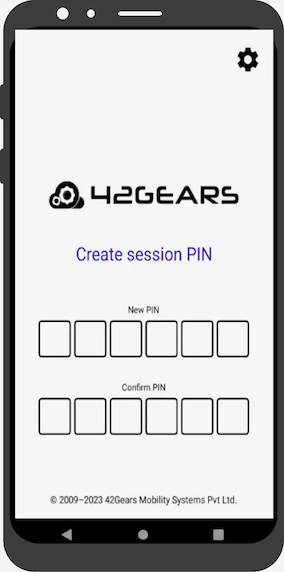 Key Features of Android Shared Device Mode:
Single Sign-On (SSO) Authentication
Our single sign-on solution eliminates the need to sign in to individual applications on your devices, saving you time and hassle. With our support for the most common flavors of enterprise IAM solutions, including ADFS, Azure AD (Entra), OKTA, OneLogin, PING One, and Google G Suite, you can be confident that your applications will be securely accessible to your users.
User Specific App Access
SureMDM Shared Mode Login is a feature designed for sharing devices between users. It allows users to log in with their own credentials and immediately see their assigned applications.
Employee and User Data Security
Upon logout, employee data is automatically removed from the shared device. This ensures that one user's data is not accidentally exposed to others who may later use the device and log in with their own credentials. This is a security measure that helps to protect employee privacy and prevent the unauthorized disclosure of sensitive information.
Centralized Management
Shared device mode can be configured on a large fleet of devices and later managed at scale from a single pane of glass.
Supported Authentication Methods
IT can configure any of the following authentication mechanisms on the shared Android devices.
SAML 2.0
Following SSO are supported:

ADFS

Azure AD

Okta

OneLogin

PingOne

Google G Suite

LDAP
Local Users
Securely share Android devices with Android Shared Device Mode