42Gears Offerings
Comprehensive Device Management Offerings
42Gears offers cutting-edge device management technology to fit a wide variety of use cases. No matter what kind of hardware you rely on, 42Gears can help you manage it successfully. Its software offers the robust feature set admins need to do the best job they can, and makes those features easy to access and understand. Read on to discover the full array of 42Gears offerings and match your needs to what 42Gears offers.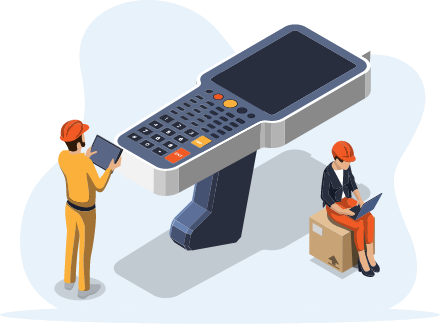 Stay in charge of your frontline device deployment with rugged device management software. Equip rugged devices with the apps needed for success while hiding distractions. Safeguard every device against security threats, and push critical updates without disrupting frontline workers. 42Gears has even partnered with major rugged device manufacturers like Zebra and Datalogic to optimize SureMDM for their rugged hardware.
BYOD - Bring Your Own Device
Companies who rely on employee-owned devices face unique security challenges, along with the need to establish strict boundaries on what IT admins can access. 42Gears offers robust BYOD management software to overcome these challenges. Create a secure work container on employee devices. Secure, monitor, and manage work content without accessing or impacting personal information in any way.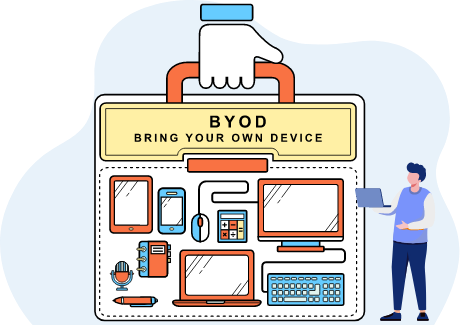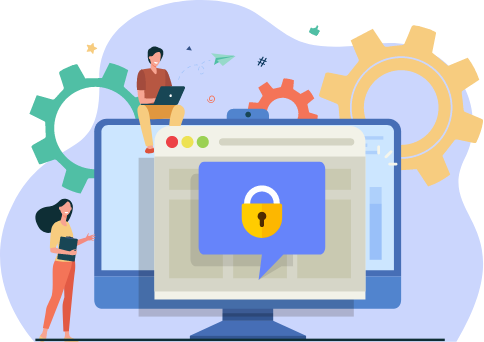 42Gears software can lock down any device into a secure kiosk - perfect for retail, education, or any other industry. Create a custom interface that hides games and other distractions, and allow access only to apps you approve in advance. Block software downloads to prevent anyone from bringing malware into your digital ecosystem. Turn any Android, Windows, iOS/iPadOS, or Linux device into a kiosk, along with legacy Windows CE and Windows Mobile devices.
Safely introduce wearables into the workplace with 42Gears wearable management software. Manage Wear OS smartwatches from the same pane of glass as every other device you own. Provision wearables with apps and content, lock them down to avoid distractions, and secure them to keep sensitive data safe. Plus, remotely monitor device health to find and repair device irregularities before they result in wearables malfunctioning.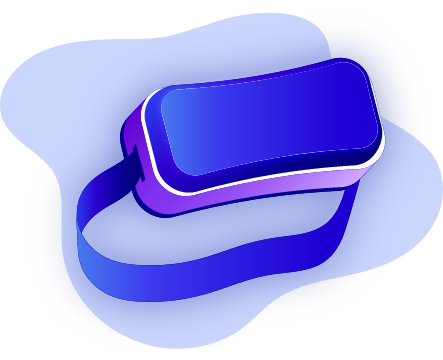 Virtual Reality Device Management
Overcome the challenges of using VR headsets in enterprise with SureMDM. Control what content users can access in VR, so you can provide immersive customer demos and focused employee-training exercises. Remotely view VR screens from the SureMDM console to guide and correct users as needed, and troubleshoot headsets remotely to minimize downtime. Plus, customize the VR experience with your logo to provide an experience that promotes your brand.
Manage sensors, embedded devices, and other devices that don't run a traditional OS using revolutionary Things Management Technology. Use Things Connectors software to enroll printers, scanners, and other devices into SureMDM, and check key device health metrics at any time. Make your own Things Connectors and enroll any IoT device in SureMDM, or utilize a suite of pre-made Things Connectors from industry-leading OEMs.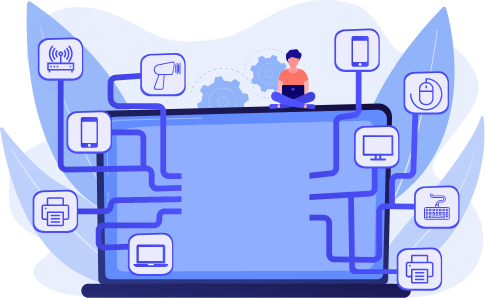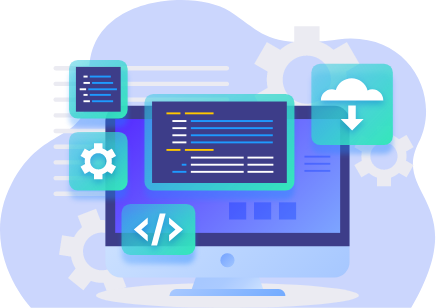 Extend the functionality of 42Gears software with plugins. Use pre-made plugins to perform high-level administrative functions with ease - or create your own plugins using free development tools provided by 42Gears to provide custom functionality for your specific use case.
iPhone and iPad Kiosk Mode
Make iPhones and iPads ready for customer and employee use with SureMDM. Lock iOS and iPadOS devices down and turn them into single-purpose dedicated devices. Permit access exclusively to pre-approved apps and websites, and hide unapproved applications.