Securex

Jun 6 - 8, 2023

South Africa

Meet Us at Synertech's Booth
Mark your calendar. SECUREX, the ultimate security expo event, will be held in South Africa on June 6–8, 2023, at the Gallagher Convention Centre. Team 42Gears will be there at Synertech's booth, demonstrating our product offerings. At our booth, you'll not just discover cutting-edge solutions but also learn about the latest trends in the industry and how you can leverage them to your benefit. See you!
Eurostar

June 13 - June 16, 2023

Antwerp

Booth 23/24
Team 42Gears will be participating at Europe's best software testing conference, EuroSTART. The event will be held in Antwerp Zoo, Belgium, between June 13 and June 16, 2023. We will be there to present our newest products to you and explain how they can help you leverage future-ready enterprise mobility and app management solutions. You will not only meet the world's leading software testing experts and discover cutting-edge solutions there, but also learn about the latest trends and how you can capitalize on them to drive business growth. See you there!
Channel Partners Europe

June 13 - June 14, 2023

London

Booth 28
The team at 42Gears is delighted to participate in the upcoming Premier Channel Partners Event scheduled for June 13–14, 2023, at County Hall, London. We will be demonstrating our products and would love to see you there. We will explain how you can take your business to the next level through the use of advanced enterprise mobility solutions.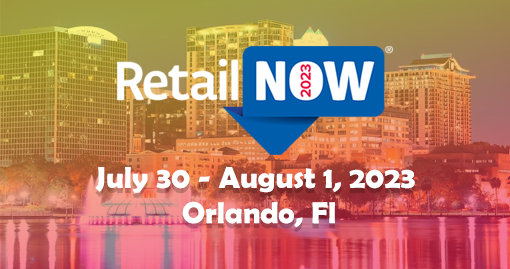 RetailNow

July 30 - August 1 2023

Orlando, Florida

Booth 113
We are happy to inform you that we will be participating in RetailNOW®, the retail IT channel's #1 trade show, education conference, and networking event, from July 30 to August 1, 2023, in Orlando, FL. We expect to meet you at our booth and discuss how our products can benefit your organization.
NRF 2024

January 14-16, 2024

Jacob K. Javits Convention Center | New York City
NRF is organizing a mega-retail event from January 14 to January 16, 2024, to be held at the Jacob K. Javits Convention Center in New York City. As we are participating in the event as exhibitors, we would request you to join us. The entire retail industry will come together. We are sure that you will be able to meet some of the biggest changemakers, experience the latest innovations, and make the relationships that matter most. We can't wait to see you at NRF 2024. You can meet us at booth 1332.