Hydrauvision, Netherlands Takes Mobile Devices to New Levels with SureMDM
Hydrauvision is an expert player in Hydraulic Drive industry. It operates in a vast array of industrial sectors where drive technology plays a pivotal role. Hydrauvision designs builds and realizes turnkey systems for the most complex issues with a combination of high-quality engineering, inventiveness, and perseverance.
SureMDM helped in the remote execution of mobile device management features like Device Enrollment, Device Provisioning, Device Health Monitoring, Device Security, and Location Tracking, while SureLock reinforced strict lock down techniques on the devices which restricted the field technicians to only prescribed enterprise apps, and hence, improved individual throughput and overall business performance.
Security and Management of connected devices is one of the challenges of IoT. How do you protect your smart vehicle from being taken over by a hacker or how do you guard your smart thermostat from being regulated by a mischief-maker?  How do you push updates onto thousands of smartwatches?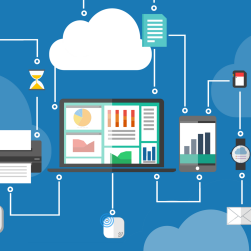 "Simple and easy to configure.
It's fast browser, support many useful features. You just have to add the allowed URL. It does exactly what I needed. I recommend it."
- Jonathan, Review via Google Play 
"Great app. It allowed us to lock down tablets that were being sent to kids in hospitals to communicate with parents at great distances away. Highly recommended."
- Jack Olliver, Connect NZ Limited
"Amazing! I love this app and dealing with the team at 42Gears. Keep up the good work!"
- Matthew Kriel, Instacom