Meet 42Gears at IP EXPO Manchester, Booth No. N356 on 25th & 26th April 2018.
Read more about the event
here
.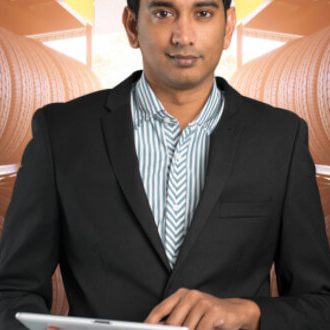 MRF capitalizes on 42Gears products to manage tablets in its exclusive stores

MRF, India's tyre manufacturing giant, decided to equip its exclusive stores with Android tablets. The store sales staff uses the tablets to demonstrate products to customers while the customers can also explore products through the MRF app on it. But providing unmonitored tablets to the workforce resulted in device misuse and unauthorized browsing. A robust solution was required which would allow remote management of the devices and provide secure access to MRF app. MRF chose 42Gears UEM which helps to run the devices in single application mode, restricts device misuse and disables certain device functionalities. It also enhances customer experience and improves engagement.
Security and Management of connected devices is one of the challenges of IoT. How do you protect your smart vehicle from being taken over by a hacker or how do you guard your smart thermostat from being regulated by a mischief-maker?  How do you push updates onto thousands of smartwatches?





"We are using both SureMDM and SureLock to remotely manage, secure, and deploy 500+ tablets for our fleet of trucks. After a quick demo of the products I was making custom deployments for our entire fleet. You won't be disappointed if locking down and remote management of mobile devices is your goal."
- Halvor Lines
"Amazing application! Does exactly what I need for my company. Prevent contractors from using anything but the 2 applications needed to the job done. No more worries about the phone bill due to streaming & social media browsing.Truly a professional grade product with excellent support. Thank you 42Gears!"
- Thomas Nesbit, Installation Management & Technology Services Taxi USA
"42Gears has provided a solution that helped to fill and plug operational gaps. The customized features of 42Gears products along with lightning-fast IT support team allows Yelp Eat24 to present a polished and consistent experience for our Restaurant Owners. This, in turn, translates into a great rewarding customer experience."
-Kevin Hong, Lead, Tablet Department, Eat24, Yelp Inc.
"Great App !!! One of the best lock down solution for the android platform. User interface and add- on features makes it more user friendly for mass deployments."
- Ranjit Kotian, MT Educare
"Amazing! I love this app and dealing with the team at 42Gears. Keep up the good work!"
- Matthew Kriel, Instacom
"SureMDM and SureLOCK provide perfect manageability, safety and transparency for our client´s professional, rugged handheld devices. Both products have great features and competitively cover every enterprise demand. The team of 42gears is very open to custom solutions and their responsiveness is mind-blowing. Barcotec appreciates and values the cooperation with 42gears very much."
- Alexander Rainsberger, BARCOTEC Vertriebs GmbH
"42Gears helped us in Mobile Device Management by providing products like SureLock and SureMDM. It is quite easy to use the product with proper training and support. The features in SureLock and SureMDM are good and serves their purpose in Mobile Device Management. Tech support was very proactive in responding to the tickets raised."
- Ashish Joseph, Dubai Technologies