Enterprise Contact Management
AstroContacts is cloud-based Centralized Contact Directory and Self-service Application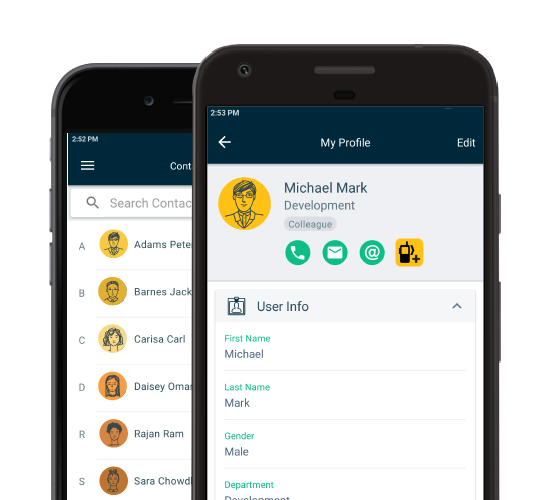 As globally businesses are harnessing the power of mobile workforce, distributed team structures continue to rise. This has disrupted effective in-house communication and results in inefficiency among team members. A central contact management tool can provide employees the ease to access and store contacts seamlessly. It also discourages employees from the practice of saving work contacts on personal devices, which eventually gets lost.
42Gears AstroContacts is an enterprise application designed to store employee contact information for seamless communication between team members. It is a centralized contact management tool that allows them to quickly access contact profiles containing name, location, phone and email. 
AstroContacts easily integrates with other contact platforms such as Skype, Slack and WhatsApp as well as Social networks. The simple initial setup has no backend to manage and can be directly downloaded from the App Store and Google Play store.
Features of AstroContacts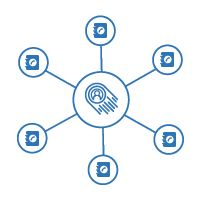 Centralized Contact Management

Single dashboard to view and access enterprise contacts on Android/iOS devices anytime.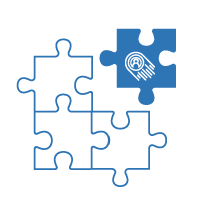 Integrates with Multiple Platforms

Fetch contacts by syncing default communication platforms such as Slack, WhatsApp and Skype.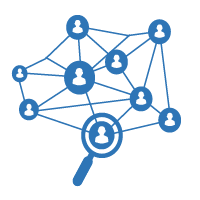 Advanced Search Options

Sort/Filter contacts by contact type, access level, department, designation and organization.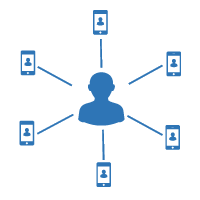 Administrative Control

Admin gets full control and access rights to manage users and add, modify, approve and wipe contacts as required.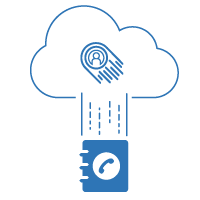 Import Contacts in Bulk

Mass import contacts and contact details by just uploading CSV file.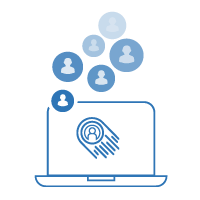 Delete Multiple Outdated Contacts

Delete multiple outdated contacts at once from the web portal.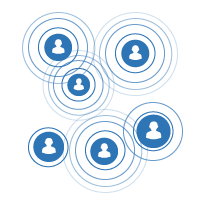 Set Different Visibility to Contacts

Save contacts as Private or Public based on internal contact or business contact.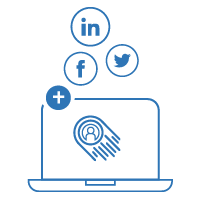 Link Social Accounts to Profiles

Link personal social accounts such as Facebook, Twitter and LinkedIn to individual profiles.
Benefits of using AstroContacts
Unified contact directory allows employees to easily access all contacts at one place.
Fosters effective communication between teams.
No hassle of maintaining backend database.
Enterprises get full control and access rights to the contact directory.