Overview
ChromeOS Mobile Device Management is the process of onboarding, managing, securing, and distributing ChromeOS devices used in corporate settings. ChromeOS Mobile Device Management enables enrollment of devices, enforcement of security policies, configuration of device settings, the management of applications and content, and device usage and health monitoring. By using a robust ChromeOS Device Management solution, IT administrators gain full control over devices in the workplace, enhance device and data security, and enrich Chromebook user experience.
ChromeOS MDM for Device Lifecycle Management

The first step is to enroll devices into a ChromeOS Mobile Device Management solution and follow with
user assignment.

Next, provision the ChromeOS devices by pushing apps and security policies onto them.

Now, the devices are ready to be deployed to the end-users

Admins can manage the devices using ChromeOS MDM solution.

When devices reach the end of their lifecycle, you can safely take them offline and decommission them
using the ChromeOS MDM solution.
Capabilities of ChromeOS Mobile Device Management Software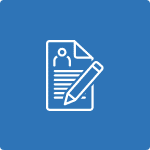 Enrollment: Set up your ChromeOS devices right away with SureMDM.
With SureMDM, you can quickly and easily set up, enroll, and manage ChromeOS devices.
Express Enrollment:

Enroll ChromeOS devices using the Google Workspace credentials. 

Rapid Set-Up:

Bundle many settings, configurations, and policies into a profile, and send that profile to each device for rapid set-up. 

Customize Your Dashboard:

The SureMDM Console features an intuitive dashboard. Set up the metrics you want to see, and find what you need at a glance.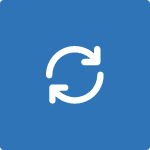 Device Management: Manage devices seamlessly through a centralized console.
SureMDM is an easy-to-use ChromeOS Mobile Device Management solution that ensures the use of enterprise ChromeOS devices are based on best IT practices in the workplace.
Grouping of Devices: Group devices based on various parameters, such as device name, device model, device type, etc., for easy device management and effective tracking of assets.

Apps and Extension Management: Admins can install/uninstall/update enterprise apps and extensions on managed devices remotely. SureMDM supports Chrome Web Store apps and custom apps.

Application Kiosk Management: Lockdown devices to approved applications and extensions to minimize employees' distractions and improve productivity.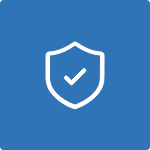 Security: Secure devices with SureMDM, a Cutting-Edge ChromeOS Mobile Device Management Solution.
A ChromeOS Device Management solution allows administrators to seamlessly secure Chromebook devices. Device administrators can monitor and control minute details such as a wide range of security settings, authentication settings, and restrictions imposed on device usage.
Minimum Password Standards: Set minimum password complexity requirements for each device in order to ensure that passwords cannot be easily cracked by people who don't have the right to access devices.

Single sign-on: Allows a user to access multiple applications with one set of login credentials. Admins can also specify the frequency of forced online sign-in for SAML-based single sign-on (SSO) accounts on the login screen.

Enterprise Wipe: Admins can remotely wipe the corporate data from devices to safeguard data when the device is lost or stolen.

Regulatory Compliance: SureMDM is compliant with GDPR, HIPAA, SOC-2, PCI DSS, CCPA, HECVAT LITE and Cloud Broker Index (CBI).
Benefits of choosing SureMDM
With the help of SureMDM, device administrators can drastically reduce the time taken to onboard customers and improve their overall experience. Businesses can save a lot on operational costs by reducing manual efforts in managing, monitoring, and securing devices.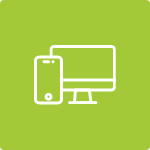 Seamless Management of Devices
SureMDM makes it easier for IT admins to reduce the time and resources required for managing devices. SureMDM offers a centralized console to monitor devices, configure policies, settings, applications and extensions across multiple devices,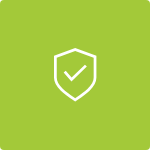 Enhanced Security
SureMDM offers a wide array of security features such as verified access, remote wipe, and setting password complexity to ensure your devices and data within are secure.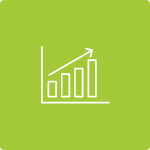 Increased Productivity
With SureMDM, businesses can allowlist/blocklist applications and extensions to ensure employees only access the applications and resources they need to be productive at work.