Case Study - Entertainment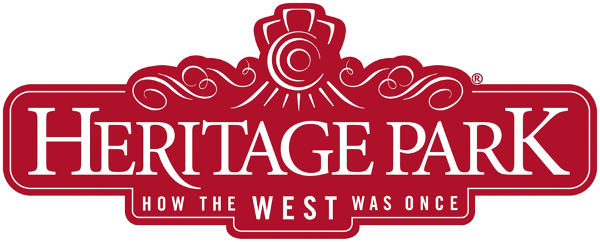 Heritage Park enriches visitor experience with Windows POS Systems powered by 42Gears products
Heritage Park Historical Village is Canada's largest living history museum, with hundreds of exhibits, rides, shops, restaurants and daily demonstrations and activities to keep the young and the young-at-heart captivated.
Heritage Park Historical Village first opened their gates on July 1, 1964. Since opening their doors, the Park has grown into one of Calgary's premier tourist attractions and one of North America's largest and most successful living history museums. Throughout the year, guests have the opportunity to interact with nearly 100 years of history. Heritage Park's exhibits span the early 1860s fur trade to the petroleum and automobile-dominated 1950s. It is the Park's mission to preserve the history of the early west and to educate and entertain guests of all ages for many generations to come.
Challenges
Heritage Park Historical Village  has deployed more than 40 Point-of-Sale systems based on Windows OS in the park, spread out over a network that spans several acres. A lot of these systems are used by students or young workers - a tech savvy crowd, so Heritage Park needed some way of locking the systems down. They wanted the users to have restricted access to only allowed applications and functions on the systems.
Heritage Park Historical Village was on a search for a simple access control solution that would enable them to restrict users to access only management approved applications.  They wanted this setup to work consistently across the park.
Being a non-profit organization, the budget was set accordingly and finding a solution that would accommodate their requirements within that budget was also one of the challenges.
Solutions
Of all the access control applications and lockdown solutions Heritage Park Historical Village investigated for their Windows POS systems, SureLock stood out because it not only offered all the required lockdown features but also came at a reasonable price.
The implementation of the solution took only a month from start to finish which took place without interrupting the day-to-day activities of the park. A few software required them to use certain specific parameters which took a bit of time to get sorted, but once they had it figured out it was something they never had to look at again.
Heritage Park Historical Village really liked Export and Import of Settings feature of SureLock. This feature allowed them to configure only one of the systems the way they wanted it, export those settings, and then import the settings on rest of the systems for automatic configuration.
"Very easy setup, much simpler than having to repeat the process 40 times. The solution works perfectly on all Windows devices including computers and tablets."
Results
Once SureLock for Windows was deployed, they were able to control and manage user experience on all the POS systems. It is exactly the solution they were looking for.
Heritage Park Historical Village witnessed an immediate improvement in the efficiency and satisfaction of guests visiting the Heritage Park village. They no longer face the problem of users surfing the net or perform any other activities on the systems that could hamper productivity, efficiency and user experience, which was ultimately the issue Heritage Park Historical Village were looking to address.
Testimonial
"SureLock allowed us to control our very large Point-of-Sales system the way we wanted, and helped us create a consistent and secure user experience. Managing the software is a breeze, and for those times we weren't able to figure things out on our own we had their fantastic support to fall back on. 42Gears support has even gone as far as creating custom features for our needs, and for no extra charge! As a non-profit organization, the price point was well within our budget and the product exceeded our expectations. Definitely recommend!"
Jeff Perry
Internal IT Department,
Heritage Park Historical Village