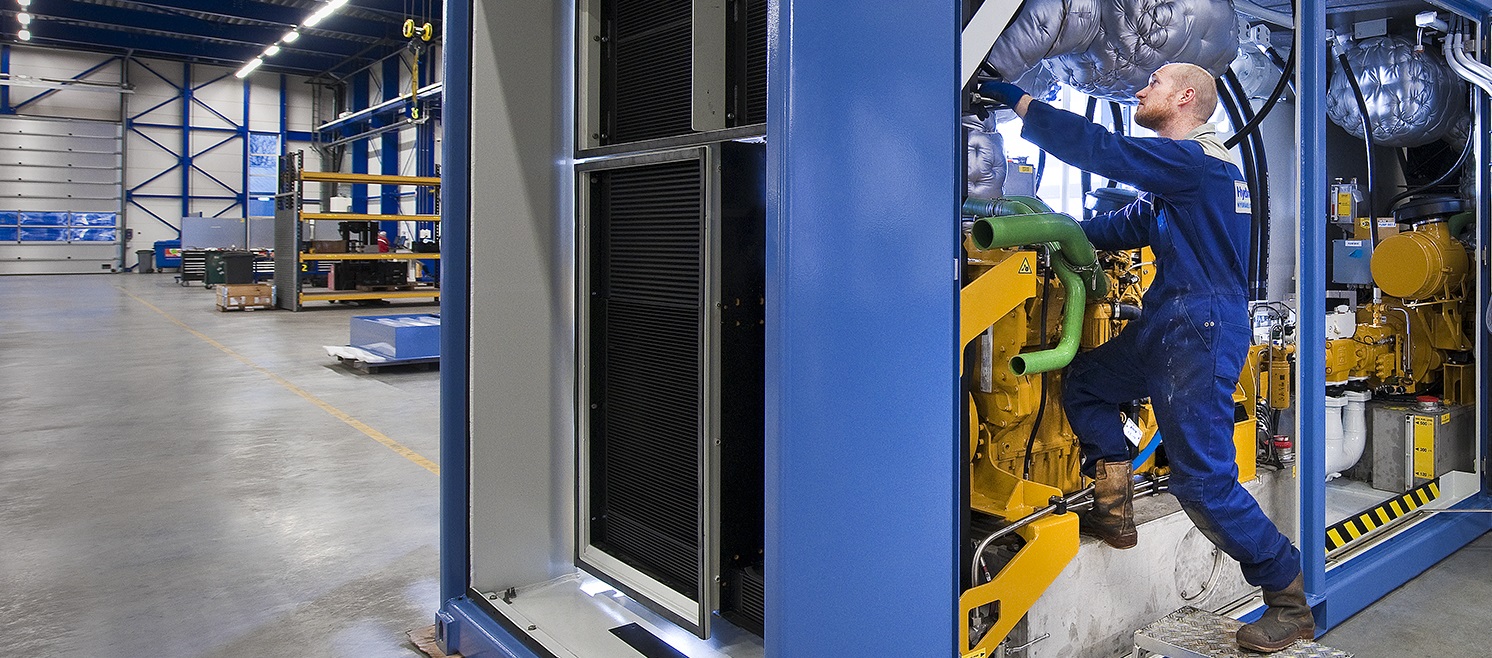 Hydrauvision Drives Its Workforce to Success with 42Gears
Business Overview
Hydrauvision is a leader in custom-designed hydraulic drive solutions, which include tools like hydraulic winches and high-powered hydraulic power units. 
The company commits to customer success by providing 24/7 support, even after Hydrauvision has finished the project for which it was commissioned. 
Hydrauvision also offers rental access to key hydraulic equipment through its HydrauRent brand.
Background and Challenges
Hydrauvision initially gave its workers expensive rugged handheld devices, before deciding to instead use less-expensive off-the-shelf smartphones. However, this change gave rise to a few issues:
Employees would often get distracted using smartphones for personal enjoyment, potentially threatening safety and productivity. This could also result in excessive data consumption fees.

The smartphones could serve as a means by which to access sensitive customer data, and if not properly secured, could be an attractive target for thieves. 

Workers would sometimes mistakenly alter system settings in ways that caused issues, which in turn required the IT team to travel on-site to help. 

If workers forgot to charge their devices consistently, those devices could die while in the middle of important tasks, creating major risks. 

Routine maintenance activities, like upgrading applications, took a long time because the IT team needed to take care of each device one-by-one.
Name : Hydrauvision
Industry : Field Services
Location : The Netherlands and Belgium
Products : SureMDM by 42Gears and SureLock by 42Gears
OS : Android
Device Type : Samsung
Challenges : Hydrauvision needed to ensure that its employees and assets remained secure while helping customers create custom hydraulic systems. 
Solution : Hydrauvision used SureLock and SureMDM to keep employees on-task and safe, and ensure that key assets could not be compromised.
The Solution
SureMDM and SureLock by 42Gears
In order to overcome these issues, Hydrauvision turned to 42Gears for help. Specifically, Hydrauvision implemented SureMDM, the 42Gears device management solution, and SureLock, the 42Gears device lockdown solution. 
With the help of SureMDM and SureLock, Hydrauvision solved the issues it had faced:
Hydrauvision used SureLock to lock devices down to only pre-approved apps,keeping workers on-task. 

SureMDM offered an array of security tools to ensure that sensitive data would remain secure, even if devices were stolen. For example, Hydrauvision could mandate that every employee protect their device with a complex password. 

SureLock restricted access to system settings, ensuring no one could make unauthorized changes. 

The IT team could see device statistics at a glance using the SureMDM console's Admin Panel. This included device battery charge, while made it possible to alert workers who had not charged their devices recently. 

Admins can send app updates to every device at once using the central SureMDM console.
Benefits
Workers had improved focus, boosting productivity. Additionally, data consumption costs fell by about 25%. 

Hydrauvision has bolstered the security of its most sensitive data, building trust with its clients. 

By reducing the frequency of malfunctions, and enabling remote repairs when necessary, Hydrauvision reduced its support costs by 30%.

Encouraging responsible phone use has promoted safe work practices for Hydrauvision employees. 

The ability to rapidly update devices has played a major role in lowering support costs.
Testimonial
"With a multitude of security scares threatening employee-owned devices, Hydrauvision opted for 42Gears BYOD solution to secure its company data. Our employee devices that access diverse services are enabled with encrypted containers to secure and protect company data. 42Gears helped us to achieve this layer of protection to ensure mobile device security."
- Benjamin Onghenae,
  IT Specialist,
  Hydrauvision