What is Android Device Management?
Android device management refers to the process of managing, securing, and distributing devices running the Android operating system in a corporate setting. Some of the common tasks include, enrolling devices, enforcing security policies, installing apps, remotely wiping stolen or lost devices, and monitoring device usage and health. Android device management can be implemented using mobile device management (MDM) software or through the Android Enterprise platform, which provides a set of APIs and tools for managing Android devices in the enterprise. The main goal of Android device management is to keep devices secure and compliant with corporate policies, while also providing frontline workers, employees, and other users with the tools and resources they need to be productive.
Android devices dominate the mobile device market. Businesses are using Android-based tablets, smartphones, rugged devices, smartwatches, and virtual reality devices for work purposes. Whether these devices are brought into the workplace by the employees (BYOD) or they are corporate-owned, there are many challenges in securing, monitoring, and managing these devices.
Android MDM for Device Lifecycle Management


The first step involved in Android mobile device management is to enroll the devices into an Android MDM solution. Then you provision the devices by installing and configuring apps, applying security policies, and pushing content on the Android devices. After provisioning, these Android devices are deployed or delivered to the actual users. Once the devices are in active use, the Android MDM tool helps you manage and track those devices to ensure they remain secure and compliant. In case of non-compliance, you can use the Android Device Management solution to take remedial actions as needed. Finally, once the devices become outdated or reach end-of-life (EOL) they are retired or decommissioned from the Android MDM solution.
Capabilities of Android Mobile Device Management Software
A solution that supports mobile device management for Android should have the following capabilities:
Android Device Enrollment
There are multiple methods for enrollment of Android devices in the Android MDM platform such as Android Enterprise, Zero-touch enrollment and Samsung KME.
Installing Android Apps and Content
Push and install android application APK directly from the MDM or users can install managed and approved apps from Managed Google Play Store or from Enterprise App Store. Apps can be installed silently avoiding the need for user intervention on the device. Similarly, files and content can be transferred to the devices in bulk. Relay-based file transfer feature allows MDM to push the content from a local server on the customer's network, hence reducing the bandwidth requirements in case large files are downloaded. 
Secure Android Kiosk Mode
Android Device Management (MDM) tool can transform consumer Android tablets or smartphones into dedicated purpose devices by configuring kiosk mode. Kiosk mode ensures only approved apps are available to the user. Access to unapproved apps is completely blocked and Android MDM prohibits users from changing any Android system settings.
Profiles and Policies for Company-owned and Employee-owned devices
Android Enterprise from Google offers additional powerful features for Android MDM solutions. It supports Work Profile for employee-owned devices (BYOD). With work profiles, business apps and data are visible to the organization and are in control of the organization's IT team. However, employees' personal apps and data are not visible to the organization. Android Mobile Device Management also empowers the IT team to apply security policies such as strict corporate password compliance and wiping company apps and data when needed.
GPS Location Tracking
MDM solution allows real-time GPS tracking of Android devices on the map. You can also track the historical location of users and their devices. Android device management solution use GPS location tracking to implement advanced features such as geo-fencing. 
Troubleshooting Android device issues with Remote Control
Android device management tool is used to troubleshoot device software and configuration issues by taking full control of the device. IT technicians can view the device screen through their browser and interact with the device using their computer keyboard and mouse. Android MDM tool can reduce the device downtime by avoiding the need to have physical access to the device. With multi-admin remote control, multiple admins can remotely connect and troubleshoot end-user devices at the same time.
Asset Tracking and Reporting 
Android MDM tools can give you clear and up to date information about how many devices you have, what apps are installed on them, battery status reports, etc. This information can help you manage your android devices through their lifecycle.
Android Device Management based on device ownership
Android devices can be employee-owned or company-owned. An employee can bring their own device to work and use it to access business applications while also using it for personal use. In such scenarios, it is important to keep the business data and apps separated from personal apps. Android MDM solution achieves this requirement through containerization. Managing Android devices owned by the company is different from employee-owned devices. Company-owned devices are in full control of the IT team of the company. Users are usually prohibited from using company-owned devices for personal use. MDM app is responsible for complete security and absolute control of the company-owned device.
Types of Devices Managed by Android MDM
An Android Device Manager must be able to support a variety of Android devices such as smartphones, tablets, rugged devices, Point of Sale (POS) terminals, Head-mounted or Virtual Reality Devices, Android Smartwatches, or wearable devices.
Trusted Android MDM App Solution
42Gears SureMDM is trusted by thousands of businesses around the world for their Android device management requirements. SureMDM Android management supports both corporate and employee-owned devices. SureMDM is a Google approved EMM solution that offers comprehensive security and remote management of Android devices at scale.
You can manage Android devices with SureMDM that supports Android Enterprise, Zero-Touch Enrollment, Managed Google Play, OEMConfig, Managed app configuration, and Samsung Knox.
What are the Features of Android MDM?
Android Device Management
Manage Android Devices from a Central Console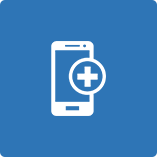 Device Enrollment
Enroll devices in seconds with QR code scanning and easily perform bulk enrollment.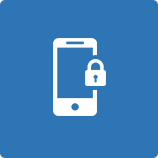 Device Lockdown
Limit access to only approved apps (i.e. put the device in Kiosk Mode) using SureLock.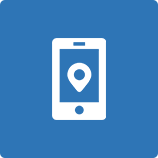 Location Tracking
Track devices on a map in real-time.
Save historical data. Utilize geo-tagging and geo-fencing.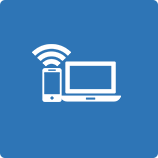 Remote Control
View device screen remotely and send touch events. Transfer files. Share clipboard data.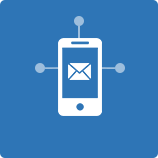 Messaging
Send messages to devices from central console.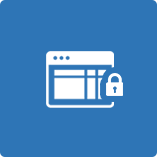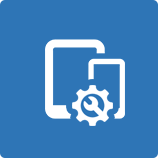 Asset Tracking
Keep track of company assets (phones and tablets).
Mobile Application Management
Deploy, manage, and secure apps on devices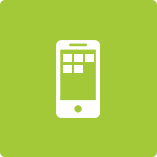 Enterprise App Store
Allow users to install In-house or Google Play Store apps.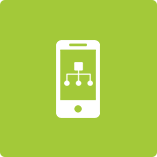 Application Distribution
Push apps to mobile devices. Allow users to download apps on-demand through Enterprise App Store.
Mobile Content Management
Securely deliver data and keep it safe on devices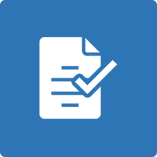 Content Delivery
Deliver content to devices remotely.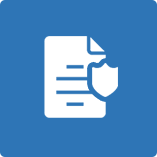 Content Security
Secure content on mobile devices.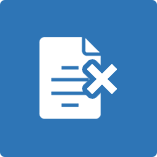 Content Removal
Wipe or delete company data from devices in the event of noncompliance with company policies, such as unauthorized attempts to access data and/or attempts to connect to unsecured networks.
Android Enterprise
Remotely manage and secure your device fleet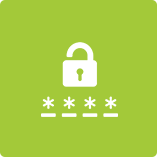 Password Policy
Enforce password policies on each employee device.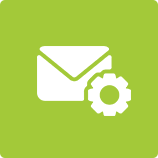 Enterprise Email
Set up user email accounts on devices from the central console.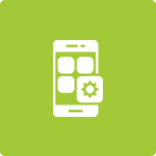 Configure Applications
Restrict employee access to apps and settings.
Enterprise Wipe
Remove company data from a device if it is lost, stolen, or needs to be retired.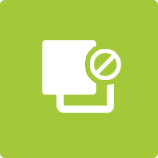 Enterprise Container
Restrict copy and paste actions for enterprise data.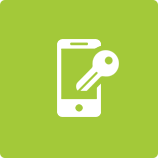 Container Encryption
Secure corporate data by encrypting the application container.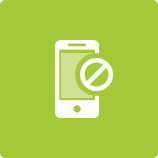 Android App Restrictions
Configure individual app settings from the central console.
Bring your Own Device (BYOD)
Bring Your Own Device (BYOD) is a corporate IT policy that allows employees to use their personal devices at the workplace. Employees can set up company email or access intranet websites on their personal phones or tablets. However, for IT, it is important to ensure that the data is safe and viewed only by employees. Various measures can be taken to achieve this goal. Read More...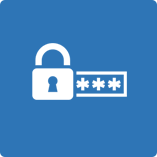 Enforce Strict Password Policy
Ensure that a strong password is set up on the device before allowing access to corporate resources.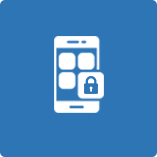 App Containerization
Secure corporate applications and data by running the app inside a container. Prohibit operations (such as copy/paste) that could allow employees to use company data in personal apps.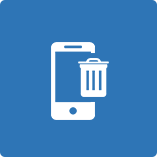 Enterprise Wipe
If a device is lost or an employee leaves the company, wipe corporate data from the device while leaving personal data intact.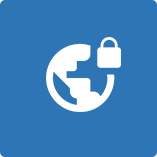 VPN Security
Ensure corporate data is transferred securely over
the network.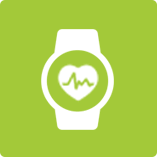 Health Monitoring
Remotely monitor and set device health alerts.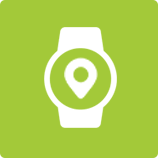 Location Tracking
Track and monitor location in real-time.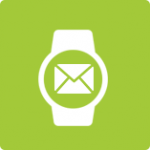 Easy Messaging
Utilize two-way messaging with broadcasting option.
Here's a list of common questions and answers related to Android mobile device management, which will help you understand what device management for Android is and how you can leverage it optimally.
What is Android Mobile Device Management?
Android Mobile Device Management, or Android MDM, is a technology that helps businesses manage and secure their mobile devices. It allows businesses to remotely configure and monitor their Android devices, including mobile device management, app management, and security features such as antivirus protection. It also allows businesses to control access to company data, manage corporate policies, and set up employee access rights. So, in summary, Android MDM helps businesses manage and secure their Android devices.
What is the cost of Android MDM?
The cost of Android MDM varies based on the features and services necessary for a business. Generally, most Android MDM solutions offer basic features such as device management, policy enforcement, and security for a moderate cost. Some solutions are also available with additional features that may come with an additional cost. To learn more about how much an Android MDM solution can help you save costs, check out the SureMDM ROI Calculator.
How to set up an Android MDM?
Setting up an Android MDM involves enrolling the device in the MDM, and then configuring the device with the appropriate policies. Depending on the MDM, additional steps may be necessary, such as installing the MDM application on the device and setting up authentication methods. Once the device has been enrolled and configured, the MDM will be able to manage the device and its data.
Is it possible to control Android devices remotely?
Yes, it is possible to manage Android devices remotely using a mobile device management (MDM) solution such as SureMDM. An Android MDM solution allows IT admins to manage, monitor, and secure all Android devices owned by a business from a single console, at any time, regardless of where the devices are. IT admins can also enforce device management policies and prevent device misuse and security breaches by leveraging such a solution.
What is Android BYOD?
Android BYOD, or Bring Your Own Device, refers to an approach to technology where the user is expected to own and bring their own Android device, such as an Android smartphone or an Android tablet, to work or school for educational purposes. This approach encourages employees and students to use the device of their choice to access business applications, data, and resources that are either hosted on-premises or located in the cloud. Ofcourse, BYOD is not limited only to Android devices, it is applicable to devices of all types including iPhone and iPad.
What is Android Kiosk Mode?
Android Kiosk Mode
is a feature that locks down a device to restrict its use to a single application or a few allowed applications. Kiosk mode is used on devices used by frontline workers, in retail settings or digital signage. An Android MDM can be used to easily configure kiosk mode on large number of devices.