Windows 10 is the most common operating system powering business devices worldwide, including point-of-sale devices, desktops, tablets, laptops and more. Among the myriad purposes Windows 10 devices serve, they function as digital signage screens to display marketing content. To avoid creating security concerns, such devices need to be converted into video kiosks. This is what SureVideo for Windows 10 digital signage kiosks does.
You can manage digital signage by purchasing SureVideo as a standalone license, or by purchasing licenses of SureMDM, the 42Gears device management solution.
How Can SureVideo for Windows 10 Digital Signage Kiosks Help Businesses
SureVideo for Windows 10 video kiosks helps convert off-the-shelf Windows 10 devices into digital signage displays, saving businesses time, money, and effort when compared to building standalone kiosks. SureVideo ensures: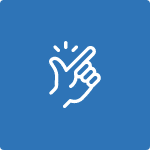 Easy Management
No matter how many Windows 10 video kiosks businesses use or where they place them, organizations still need a mechanism to manage them. IT admins need a way to configure and update these kiosks quickly and easily, especially if they are stationed in remote locations. SureVideo for Windows digital signage kiosks can help businesses manage, monitor, and secure their entire fleet of Windows 10 video kiosks remotely through a central web console.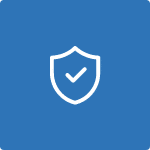 Device Safety
Kiosks used by the public are prone to damage and misuse. Thus, it's imperative for businesses to ensure that users can only use them for the purpose they are meant to serve. The SureVideo Windows video kiosk solution helps organizations remotely convert their devices into purpose-specific tools so they can only display pre-approved content. This not only prevents misuse but also saves maintenance costs.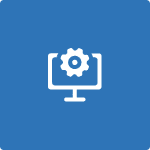 Remote Troubleshooting
It's not enough to just configure Windows 10 video kiosks for use. Organizations should be able to quickly address technical issues that arise from time to time before they hamper device performance. As it's not always possible or cost-effective for technicians to travel on-site to fix devices, they should be able to troubleshoot devices remotely. This is where SureVideo for Windows digital signage kiosks can help by allowing IT admins to troubleshoot devices through a central console - SureMDM.
Key Features of SureVideo for Windows 10 Digital Signage Kiosks
SureVideo for Windows 10 video kiosks is a feature-rich solution that makes it easy for organizations to manage their digital signage displays. With SureVideo, businesses can remotely manage and schedule the content they want to display on their Windows digital signage screens. This is critical because a large number of people read the messages displayed on these kiosks, and a single inappropriate message can damage a company's image irreparably. SureVideo video kiosk software for Windows supports: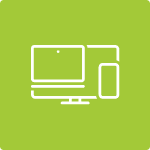 Device Management
Manage and monitor all Windows 10 devices, including desktops, laptops, tablets, and mobile phones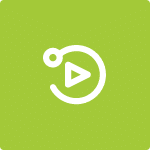 Smart Video Looper
Play selected videos in full-screen mode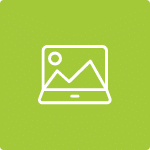 Screensaver Mode
Enable video screensavers on all types of Windows 10 devices - desktops, laptops, phones and tablets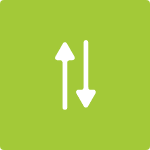 Settings File Import and Export
Export and import settings to and from files for easy configuration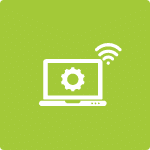 Remote Configuration
Remotely install SureVideo on devices, and then configure settings or compile playlists using the central web console - SureMDM
Which Industries Can SureVideo for Windows Digital Signage Kiosks Help?
Lock down your Windows 10 devices into video kiosks easily