Digital Signage Kiosk Solution
Convert Your Digital Signage Screens into Video Kiosks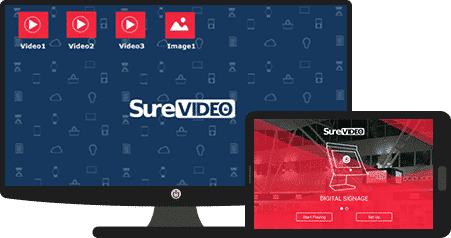 Today, digital signage screens have become key marketing tools for businesses around the world. Placed at strategic locations to attract attention, digital signage displays help convey information by serving as video kiosks that display presentations, videos, or images in a loop. As such, it's important for businesses to have a mechanism in place for managing and monitoring such video kiosks.
SureVideo, a digital signage kiosk solution by 42Gears, is built to do just that - make video kiosk management easy and convenient. SureVideo can be easily installed on tablets or TV sticks of any form factor so businesses can convert off-the-shelf devices into video kiosks. SureVideo comes as a standalone license and also with the purchase of a SureMDM license.
Benefits of Using Video Kiosks
Designed to help manage video kiosks, digital signage kiosk management solutions allow businesses to: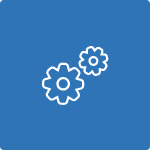 Configure playlists containing ads, images, product videos, or any business-related content on devices across locations.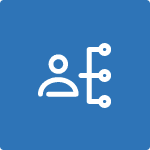 Manage a fleet of Android, Windows, and iOS digital signage kiosks centrally.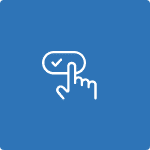 Enable kiosk mode on devices being used as digital signage screens and convert them into single-purpose devices and prevent device misuse by blocking access to settings.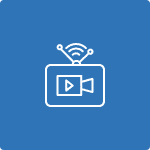 Live stream content from various channels.
Why Choose SureVideo Digital Signage Kiosk Solution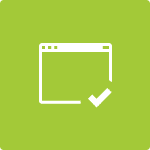 Support for Multiple File Formats
With SureVideo, businesses can upload and display multiple file formats such as PNG, JPEG, JPG, GIF & MP4 on their video kiosks.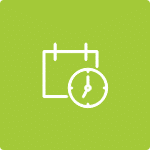 Playlist Scheduling
SureVideo enables businesses to configure and schedule a playlist on your entire fleet of devices at once.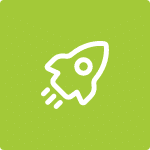 Auto Launch
SureVideo can be configured to automatically launch anytime a device is turned on or rebooted.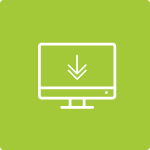 Remote Installation & Configuration
Business can use 42Gears' world-class mobile device management solution, SureMDM, to remotely install and configure SureVideo on their devices from a central web console.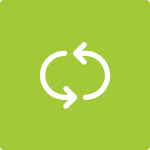 Content Looping
Businesses can use SureVideo to display advertisements, service information, product presentations, or any other content in a loop.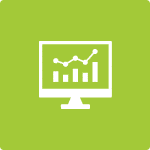 Analytics
SureVideo allows organizations to generate usage analytics reports so they can make more informed decisions.
Where Can A Video Kiosk Software Solution Help?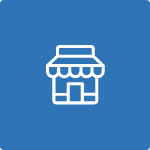 Retail
Improve the customer experience by using SureVideo to display ads, offers, and announcements on in-store video kiosks.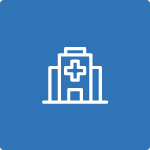 Hospitality
Use SureVideo in hotels to display indoor maps, travel itineraries, and nearby special attractions on digital signage screens.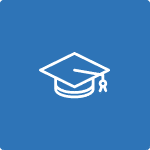 Education
Leverage SureVideo to display learning materials and facilitate content sharing in classrooms.