The benefits of the UEM platform in the hybrid workplace
Sep 26, 2022 | 42Gears Team
The covid-19 pandemic has forced organizations to adapt to the new hybrid working model. This working model appeals to both individuals and businesses as it offers flexibility and reduces operating costs, redefines collaboration, and improves work-life balance. However, a majority of organizations are hesitant to shift to the hybrid model because they are not clear about the UEM platform. They have several questions in mind, such as how can organizations protect employee devices using the Unified Endpoint Management (UEM) platform; how can they provide secure access to networks and data, and how can they ensure proper use of apps on devices and in the cloud, when workers might be shifting from location to location?
Deploying technology like the UEM platform is one way to make hybrid work environments simpler to manage. It provides a central interface for managing all endpoint devices used within an organization. Through a single management console, UEM can assist businesses in managing mobile devices, laptops, desktops, printers, wearables, and Internet of Things (IoT) devices.
The rise in the adoption of remote and hybrid work has increased pressure on IT admins to rapidly adopt new technology, improve patching levels, and increase compliance. By combining all device operations into a single console, the UEM platform improves these teams' capacity to overcome the pressure. The platform also supports the management of Windows 10, macOS, Chrome OS, iOS, and Android devices and provides configuration and policies, inventory and asset management, and detailed reporting on the use of devices.
Another important benefit of the UEM platform is enhanced remote support. The UEM offers the ability to have interactive desktop access and deliver equipment service behind the scenes through the system management function. This provides IT admins with a means to update or fix desktop security problems without interrupting the end user and their work.
The UEM platform acts as an all-in-one solution to help streamline technical support for our end users, and provide additional tools to assist technical staff in completing work in a quick, efficient way. Additionally, it offers an efficient way to install new or updated software on devices, remotely manage external users accessing the main network, create an efficient way to roll out new equipment to staff, and have a central location for inventory and reporting. It also offers a streamlined method of updating or patching software and operating systems.
The potential to increase security has probably been the most significant benefit of utilising UEM for hybrid work. The platform helps automate security, patching, and backup to address challenges such as an out-of-date and understaffed IT landscape. For example, the UEM platform helps IT admins identify
A Unique Approach to IT Security
Many businesses are looking for ways to protect their core network. They set up a firewall, make an investment in advanced security, and perform routine penetration tests. They use every effort to protect the internal layer. However, businesses frequently overlook the fact that this is just one point of access. There are many additional entry points to take into account if employees are using several devices to view company data from home. Hence, it is necessary to give care and attention to all devices, and ensure not to expose yourself to cybercriminals.
The hybrid, modern workplace demands a new strategy for device management. The modern employees use a variety of networks and devices to access company data. Additionally, they make use of SaaS apps, which demand regular updating. They work on both personal and company-owned devices. Remote workers' device security is typically at risk most of the time to say the least.
Therefore, organizations no longer can feel safe just by using 'set it and forget it' approach. They need a robust strategy to protect and secure corporate data. By constantly updating software and meeting compliance obligations, organizations can ensure a better security.
Organizations can leverage a promising UEM platform like SureMDM, a platform developed by 42Gears. The SureMDM solution allows companies to manage data, licenses, applications, and security of all devices remotely and from a single platform. 42Gears' SureMDM ensures that organisations are protecting all devices to the same standard. It is scalable, as opposed to conventional methods. It also addresses important security issues that organisations in the contemporary hybrid workplace face.
Choose a feature-rich MDM solution to manage your business devices.
Subscribe for our free newsletter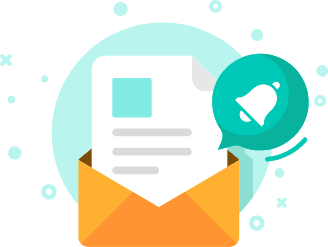 Exclusive News and Updates on Enterprise Mobility!
*

I consent to receive newsletters via email from 42Gears and its Affiliates.
Please agree
*

I have reviewed and agreed to 42Gears Privacy Policy and Terms of Use prior to subscribing and understand that I may change my preference or unsubscribe at any time.
Please agree