Mobile Threat Defense Solution
Identifying and Remediating Security Vulnerabilities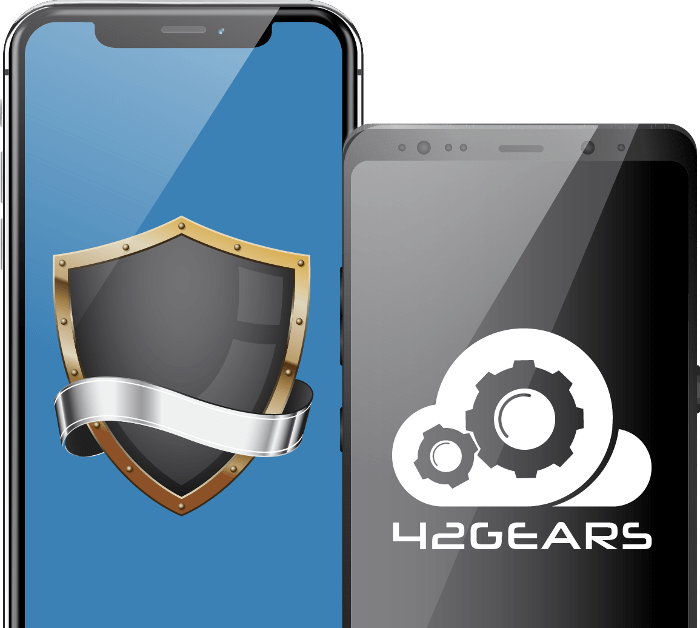 As more and more ways to compromise mobile devices emerge, organizations need a comprehensive solution to ensure security at all levels - application, network and device. 42Gears' SureMDM uses advanced artificial intelligence to provide comprehensive Mobile Threat Defense (MTD). MTD protects mobile endpoints by combining machine learning, real-time analysis and a 360-degree approach.
Mobile Threat Landscape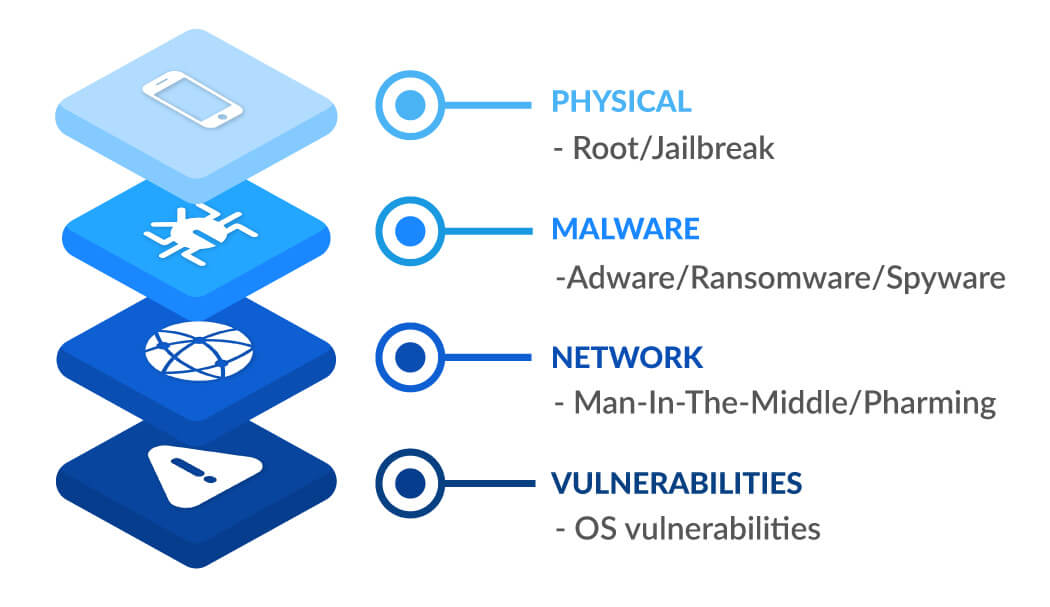 Comprehensive Mobile Threat Defense
Protection Against Malicious Applications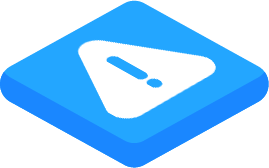 SureMDM MTD identifies malicious apps and those that might jeopardize enterprise data through code analysis and reputation scanning. In addition to safeguarding devices against both known and unknown malware, SureMDM MTD also provides protection against dynamic threats.

Protection Against Network
Attacks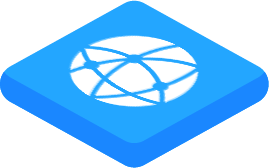 A 2016 study revealed that almost 25% of Wi-Fi hotspots worldwide are unencrypted, and hence, vulnerable. SureMDM MTD provides protection against network attacks by monitoring network traffic and disabling suspicious connections. SureMDM MTD also auto-encrypts traffic when connecting to unsafe networks.
Protection Against Device Vulnerabilities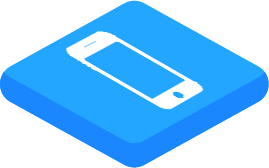 Security flaws may arise due to vulnerabilities in operating systems, behavioral anomalies in devices or both. SureMDM MTD tackles such issues by tracking usage patterns (acceptable or abnormal) and inspecting device configurations for weaknesses that might compromise security.
PRADEO SECURITY - 360° Mobile Threat Defense
Pradeo is a global company and a European leader of mobile security. It provides solutions that tackle the onslaught of mobile threats, relying on the most precise detection technology available and combining it with a 360° approach.
By integrating Pradeo Security Mobile Threat Defense, 42Gears now offers Pradeo's advanced mobile security capabilities to its users, allowing them to both manage and protect their mobile environment from the SureMDM console.