42Gears supports businesses with product-integrations that are customized to suit their specific requirements. The seamless integration of our cutting-edge UEM solution, SureMDM, with the existing capabilities deployed by our customers ensures better mobile device management. And this translates into enhanced employee productivity, improved device performance, and advanced network and device security.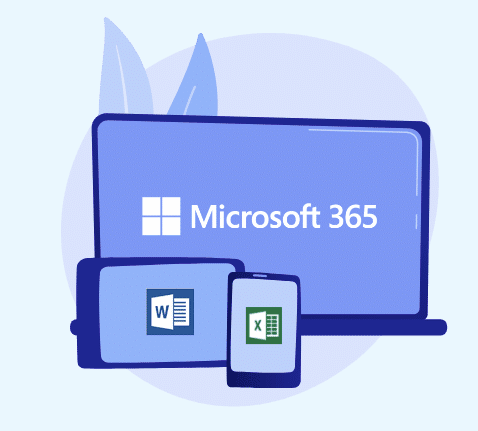 The UEM solution developed by 42Gears makes it easier to configure Microsoft 365 email and deploy Microsoft 365 apps on employer as well as company-owned mobile devices. With SureMDM, it is easy to configure Microsoft 365 Outlook email as it is to configure a profile on the SureMDM console and installing it on multiple devices. In addition, the enterprise app store makes it easy to deploy Microsoft 365 applications. From enabling secure configuration of business email deployments on approved devices and promoting end-user authentication before device enrollment to supporting certificate-based authentication, mobile email management (MEM), and data loss prevention (DLP), SureMDM provides reliable support to make working with Office 365 easier.
Security Information and Event Management (SIEM) is a technology that collects event data from various sources, including security devices, network infrastructures, systems, and applications. SIEM tools can normalize the gathered data to analyze the outcomes and facilitate diverse activities, including network security event monitoring, user activity monitoring, and compliance reporting. Due to its ability to gather and analyze data to spot unusual behavior and address potential threats, SIEM has emerged as a crucial tool in the data security domain. No wonder a large number of businesses have started using SIEM to detect threats and ensure compliance. However, only 21.9% of these businesses have actually been able to realize any financial benefit from the $2 billion SIEM market. We have recently integrated SureMDM features in Splunk, a full on-premise SIEM solution that Gartner rates an industry leader, and we are working to develop improved SIEM tools with better threat monitoring capabilities.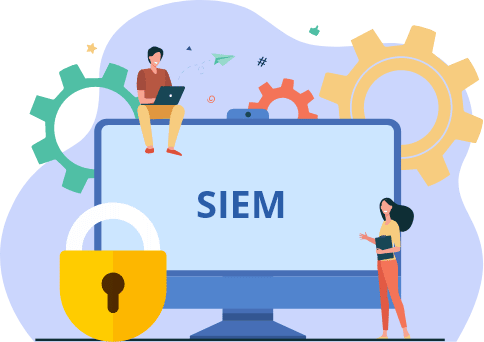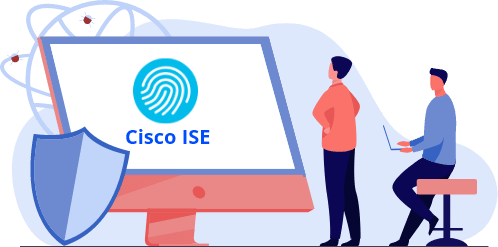 42Gears is a Cisco® Solution Partner. SureMDM's integration with the Cisco Identity Services Engine (ISE) addresses threats that result from inappropriate mobile device management, network compliance issues, inadequate resource utilization due to the implementation of manual processes for device and network compliance, and the need to monitor both employe and company-owned mobile devices. SureMDM provides information about the configuration and security status of mobile devices, and in this way, allows Cisco ISE to make intelligent network admission decisions. Cisco ISE considers three important factors, namely, user credentials, attributes, and device security information, to delegate network access privileges.
Network access control (NAC) is a computer security strategy that aims to integrate user or system authentication, endpoint security technology, and network security enforcement. SureMDM's integration with Aruba ClearPass enhances SureMDM's NAC capabilities. This integration allows ClearPass to deliver advanced endpoint visibility and profiling functionalities to SureMDM users. This helps businesses to identify a variety of mobile devices that connect to their network and implement appropriate policies to ensure the highest standard of device security. Leveraging the joint capabilities of ClearPass and SureMDM, businesses can automate essential security procedures such as policy implementation and enforcement, device configuration, etc. The combined use of ClearPass and SureMDM can help IT admins eradicate blind spots, significantly reduce IT overhead, and improve the overall user experience. Interestingly, under this arrangement, SureMDM still performs as a mobile device management solution while ClearPass enhances network security. This integration has been successfully deployed across diverse domains, such as military, government, finance, and healthcare.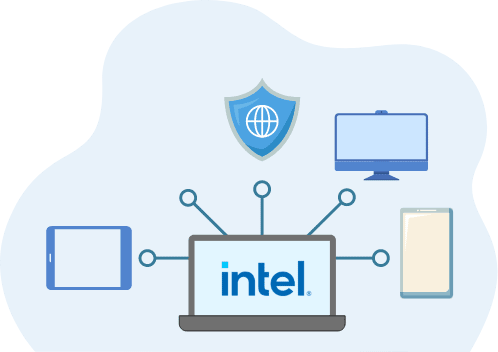 42Gears' partnership with Intel® is geared towards supporting the out-of-band management model. SureMDM supports a wide range of Intel® AMT features including remote power/boot control, access to hardware information such as memory, BIOS features, and CPUs, creation of auditable logs and audit functionalities, and KVM remote control that enables easy device management over wireless as as well wired network connections.
Samsung is one of our OEM (Original Equipment Manufacturer) partners. Through the joint 42Gears-Samsung solution, Samsung is able to offer businesses state-of-the-art mobile device management capabilities.
Enterprise Firmware Over the Air (E-FOTA) is a software-update service delivered by Samsung to the users of Samsung enterprise devices. The integration of this service with SureMDM allows IT admins to remotely install the most recent firmware and software updates on multiple devices. This functionality is useful even when Samsung devices are not enrolled in E-FOTA, but in SureMDM alone.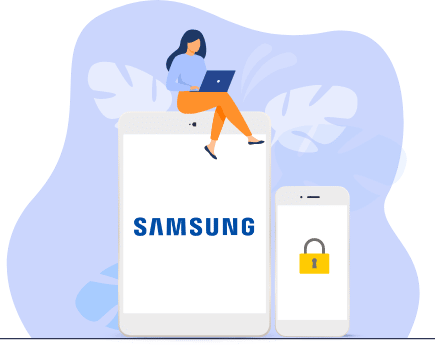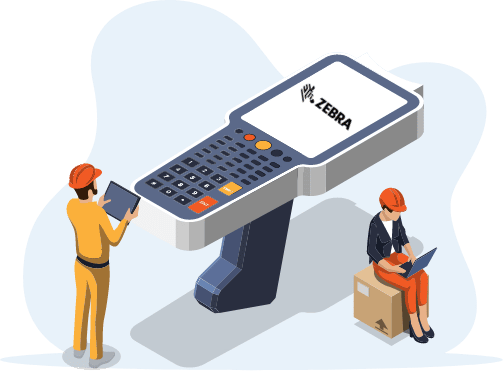 Zebra device management is made simple through SureMDM's seamless integration with Zebra products. With Zebra Lifeguard, IT admins can manage OTA updates on Zebra devices. Together with SureMDM, Zebra's LifeGuard service makes it simple for IT admins to update a large number of devices at once, thereby saving both time and money. The integration enables IT administrators to identify the software that has been installed on each Zebra device and determine if the installation(s) was successful or not. This makes it simple for them to identify any inconsistencies using the SureMDM console. With SureMDM, businesses can access a list of software updates for every Zebra device they own, and this allows them to ensure that all of their devices have the most recent software versions.
IT admins can deploy and configure Zebra devices easily using SureMDM without worrying about device security, management, or maintenance. Enrolling and provisioning Zebra devices in SureMDM and installing and updating apps on Zebra devices are also easy; admins just need to scan a barcode to get devices enrolled. SureMDM allows for remote troubleshooting so IT admins can access device screens and control them. SureMDM can also help lock down Zebra devices into kiosk mode, preventing device misuse and helping employees to stay focused at work.