Will VR Technologies be relevant in the future hybrid working environment?
Sep 21, 2022 | 42Gears Team
Hybrid working environments are gaining ground as companies look for the most effective method to manage their resources. By integrating VR technologies into hybrid setups, employees can enjoy the benefits of both worlds - from having the freedom and convenience of working from home to the collaboration and communication capabilities of an office setting. Instead of becoming a box on a screen in meetings, employees might actively engage in them or even just sit next to a colleague as they would in an office.
For employers, hybrid setups can help save on office space and equipment costs, while employees gain the flexibility to work from home when needed.
How can it be used in hybrid working environments?
The future of the hybrid working model looks bright. Virtual reality is mostly used in hybrid work environments for two purposes:
Collaborative environments
As VR technologies are steadily gaining prominence, companies are significantly investing in it to transform and support their training, marketing, and communications with a high return on investment. Virtual reality also allows organizations to set up virtual meeting spaces that allow employees to connect and interact with each other from anywhere in the world. This can be highly beneficial for businesses that have employees located in different parts of the globe.
For corporate organizations, VR technologies offers a variety of opportunities. Companies can demonstrate items and procedures that use spatial awareness and visualization, for example, by creating maintenance procedures for complicated equipment or presenting a scenario that is risky or challenging to recreate in real life. VR has a wide range of applications in the workplace, including using it to train employees or present products to clients to get their approval on the design.
Immersive training
Virtual reality has been proven to be helpful when it comes to simulating physical locations and scenarios. When you are operating in a hybrid environment, there may be times when it is impossible to bring employees to a site for training. In such cases, organizations can leverage VR to create immersive environments to engage employees better. This is a more effective and efficient alternative to traditional remote learning methods and can deliver better results. Learners using VR technologies are less easily distracted and more cognitively engaged, which improves knowledge retention and boosts businesses' returns on investment. All in all, VR technologies can be useful tools for companies looking to establish a hybrid work environment.
The roadmap for hybrid working model and VR technologies
The future of hybrid working and VR technologies looks promising. More companies are likely to experiment with hybrid working environments owing to the rising popularity of these setups and the advancements being made in immersive technologies. VR is also positioned to have a big impact on how employees are trained and developed. More companies are looking use VR to develop training simulations and offer virtual learning opportunities to employees.
Though it's a powerful technology, VR technologies has its own set of challenges with regard to privacy and managing devices and its data. Most of the devices that offer a truly immersive experience require constant updates. Pushing these updates on several devices at once is a challenging endeavor for organizations.
These issues can be addressed using an intuitive VR technology management platform, such as 42Gears' SureMDM. The solution features remote management and lockdown capabilities for VR-based systems, which allow IT admins to turn devices into kiosks. As organizations are largely inclined toward using virtual reality-based training programs in the post-pandemic world, implementing 42Gears' UEM technology is a great way to lock down VR devices into kiosk mode. This can help prevent employees from being distracted while working. Moreover, it also allows IT admins to push content and apps remotely on VR devices easily.
Additionally, SureMDM offers a remote screen option that enables IT administrators to monitor the information that is viewed on headsets and quickly address issues as needed.
Choose a feature-rich MDM solution to control and manage virtual reality headsets.
Subscribe for our free newsletter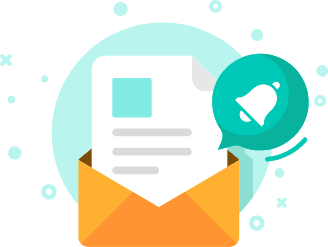 Exclusive News and Updates on Enterprise Mobility!
*

I consent to receive newsletters via email from 42Gears and its Affiliates.
Please agree
*

I have reviewed and agreed to 42Gears Privacy Policy and Terms of Use prior to subscribing and understand that I may change my preference or unsubscribe at any time.
Please agree