42Gears Things Management Solutions for Zebra RFID Readers
Aug 05, 2021 | 42Gears Team

The application of RFID technology in logistics is not new; the technology was first used back in 1940 during World War II. However, it was not until recently that RFID hardware has become almost a staple in various sectors for endless applications. One of the main reasons for its popularity is because RFID readers provide businesses real-time visibility into asset status. Not only does this help them streamline business operations, but also operate at peak efficiency. Unfortunately, there are not many solutions in the market that can offer full support/comprehensive features to easily deploy and monitor RFID hardware, and eliminate downtime.
What Are RFID Readers and Why Do They Need To Be Managed?
RFID or Radio-frequency identification readers are purpose-built, mobile, wireless, sensor-based devices that work on radio frequency waves. An RFID device has four key components- a reader, an antenna, a transceiver, and a transponder. These devices transmit a great deal of information from micro silicon chips to the tags attached to the items. RFID devices are a classic example of the Internet of Things technology and they generate a staggering volume of data that must be processed in a secure manner.
Often, RFID readers are mounted in remote locations, which makes them difficult to reach. But still, they must be managed throughout their lifecycle- from enrollment, monitoring, security, and maintenance until retirement. Moreover, it is crucial to implement a platform to manage these business-critical devices when they are deployed globally at a large scale.

The RFID reader market has grown exponentially throughout the globe. According to an analysis by Allied Market Research, in 2018 this market was valued at $8.87 billion, and is projected to reach $22.46 billion by 2026.
How To Manage Zebra RFID-Scanners with SureMDM?
SureMDM's Things Management Technology supports the following features on Zebra RFID:
Gain visibility into the reader settings on the MDM dashboard
SureMDM helps businesses get complete visibility into the reader's antenna settings. IT pros can get real-time insights into their assets through SureMDM's dashboard.
Antenna Status
The RFID device's antenna serves the function of sending and receiving signals to RFID tags. The SureMDM dashboard allows businesses to get the connection status of the antenna in real-time. Therefore, they can ensure that the antennas receive the information sent from the tags without any interruption.
Last Tag Read Time and Last Tag Name Read
Last tag read time indicates when was the last time any tag was read whereas last tag name read indicates which tag was scanned last time. These features can aid organizations to track the assets through the MDM dashboard. For instance, retailers might need to track assets on the item level throughout the supply chain. This might help them improve inventory management.
Device Inactive/Active
This feature allows admins to know if the device is active or inactive. Often, RFID readers are mounted at remote locations, where the cost of sending a technician to repair the device becomes too high. By checking the device status as active or inactive, businesses can ensure devices are functioning properly without needing to check in person.
GPIO Port Status
GPIO ports are a great way to add many different types of peripherals such as motion detectors, boom barriers, buzzers, and indicators. The GPIO Port Status feature in the SureMDM dashboard allows businesses to check the occupancy of the GPIO port. This may help them to decide whether or not to add another RFID peripheral to the device.
Mail Alerts
When deploying RFID solutions for business purposes, businesses need to ensure and monitor compliance. The mail alerts feature in the SureMDM dashboard alerts MDM admins via email whenever a metric crosses a particular threshold value.
Reset Reader from MDM dashboard
The SureMDM dashboard provides a wide view and graphical representation of the device details. The Reset Reader feature from the MDM dashboard might be useful for businesses when remotely troubleshooting RFID readers. During unpredictable times, businesses might need to optimize the devices and reset the reader accordingly to save power. Moreover, this feature might come in handy if the admin has to reset the device's working state into default factory settings.
Active and Idle Time Out
The active and idle timeout can be helpful for device maintenance. For instance, admins can configure active and idle timeout sessions based on whether or not any action was taken on the device during a certain time period. By monitoring the active and idle time out sessions, businesses can get insights into device usage and optimize them accordingly. Additionally, this may aid in reducing the downtime of these remote devices.
RFID Solution Use Cases
The implementation of RFID readers is not limited to just streamline inventory and supply chain management. Today, the application of RFID readers has expanded beyond what the industry could once have imagined. In retail, RFID readers enable automated checkouts and prevent shoplifting. At airports, RFID technology enables baggage tracking. For logistics, RFID technology helps in asset management, shipment verification, and supply chain automation. It helps firms achieve a greater degree of control over their supply chains through the automation of business processes.
Transportation
RFID technology has transformed the traditional method of electronic toll collection. In many countries, RFID technology helps to ensure cashless transactions at toll plazas. By implementing a platform that can enroll RFID readers, organizations can get improved visibility into the last read tag name. This, in turn, can aid troubleshooting issues related to scanning vehicles in the toll lane.
Retail
RFID aids brands elevate the customer experience. From helping the store replenish inventory with fresh stock and assisting them with vast product information, RFID ensures that customers have a memorable experience while they are at the brick and mortar stores. Therefore, retailers can optimize the RFID readers through an IoT management platform that provides complete visibility into the reader's antenna settings.
Healthcare
In the healthcare industry, RFID-enabled solutions help admins to track patients and equipment in real-time to deliver improved care. With the help of an advanced Things Management platform, healthcare IT professionals can deploy, manage and maintain RFID solutions with ease.
Conclusion
SureMDM's Things Management technology addresses the key challenges associated with remotely deploying and supporting IoT endpoints. The platform simplifies the tracking and maintenance of a wide variety of IoT endpoints such as RFID readers. Its centralized MDM dashboard helps businesses gain insights into device data, thereby reducing device downtime or operational disruptions.
Are you looking for a solution to manage other IoT deployments?
Subscribe for our free newsletter
Thank you! you are successfully subscribed.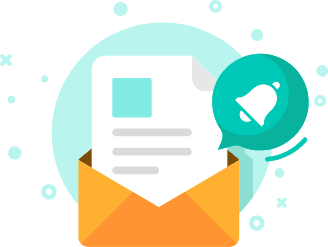 Exclusive News and Updates on Enterprise Mobility!
*

I consent to receive newsletters via email from 42Gears and its Affiliates.
Please agree
*

I have reviewed and agreed to 42Gears Privacy Policy and Terms of Use prior to subscribing and understand that I may change my preference or unsubscribe at any time.
Please agree
Please enter a valid official email