How private device farms make iOS device testing easy
Aug 04, 2021 | 42Gears Team

The consumer market is flooded with iOS apps, and developers believe that the market has immense scope for growth. However, for launching their apps successfully in this market, they have to test their apps on different iOS devices and their versions first. This is where it gets a little complicated. iOS device testing can be challenging because of factors such high testing costs, fragmentation of devices and versions, device availability, long testing cycles and more. However, many such challenges can be overcome if enterprises start using a private device farm for testing iOS apps.
The background of iOS device testing
Apple's App Store had become the largest revenue generating store in 2020 with over 4.3 million apps and games available worldwide, leaving the Google Play Store behind with 2.9 million apps. iOS generated significantly more revenue for app developers despite having just 15% of the market share.
Since iOS apps can help generate more revenue, app developers and companies are more inclined towards spending on developing apps for iOS devices. However, as iOS devices cost more, testing and development of iOS apps is more expensive too. As such, many small and medium sized companies may not be able to afford a large range of iOS device testing. And that's where a private device farm can help.
What is a private device farm?
A private device farm is a testing environment managed by companies for their developers and testers to assess the performance of mobile apps made by them. All the devices that are enrolled into a device farm can be accessed remotely by developers and testers. A private device farm not only increases the coverage of devices but also reduces testing costs.
Let's explore this in detail.
How does a private device farm make iOS device testing easy?
A private device farm can be a great solution for companies that use their own devices for testing and development. As iOS devices are comparatively expensive, purchasing different versions of devices can be a costly affair, especially when companies need to buy the same set of devices for different geographic locations.
By using private device farms, companies can make devices remotely available for use by teams across locations. This can save the cost of procuring the same devices for multiple locations. This can also help optimize device utilization by increasing the usability of the same set of devices across all geographies.
Additionally, private device farms can help organizations in streamlining the testing process. When companies use private device farms, employees can just coordinate with other teams to find out who has the device they need and ask for it if they aren't using it. This way, people don't have to wait for the devices they need, and can work without disruptions. This can help save time and increase productivity.
There are a few solutions available in the market that can help organizations build their own device farms for app testing. 42Gears AstroFarm is one such offering.
As a matter of fact, apps can be tested using both public and private device farms. However, it is good to have your own device farm if you already own a set of devices for testing, or keep the development and testing limited to your own device. Using a private device farm for testing has many advantages over using a public device farm, as enumerated in this article. And that's where 42Gears AstroFarm can help.
Are you looking to increase your device ROI?
Subscribe for our free newsletter
Thank you! you are successfully subscribed.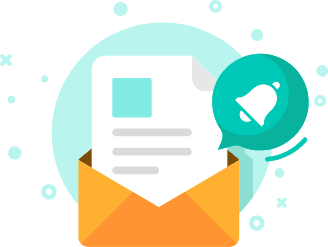 Exclusive News and Updates on Enterprise Mobility!
*

I consent to receive newsletters via email from 42Gears and its Affiliates.
Please agree
*

I have reviewed and agreed to 42Gears Privacy Policy and Terms of Use prior to subscribing and understand that I may change my preference or unsubscribe at any time.
Please agree
Please enter a valid official email