VR Device Management
Deliver next generation immersive learning and training experience
Use the power of 42Gears VR device management technology to secure, monitor, manage your Virtual Reality devices.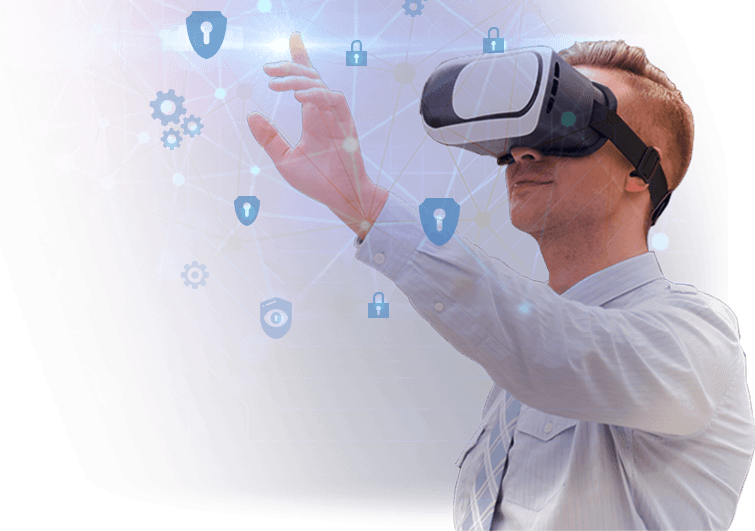 Overview on VR Device Management
Once believed to be just for gaming and entertainment, Virtual Reality (VR) devices now offer exciting use cases for businesses. They provide a captivating experience that replaces the employees' existing surrounding view with virtual reality, created by using a headset with a screen in front of their eyes.
While business leaders in retail and manufacturing are looking at how VR technology can transform sales, services, and industrial processes, HR departments are also adopting VR for workforce training and gamification of e-learning instructional designs, as the millennial crowd begins to take over the workplace.
For a long time, employee training after onboarding has been conducted through classroom learnings, powered by PowerPoint presentations. Virtual Reality takes the classroom setting to an entirely different level with unlimited possibilities. Businesses are now interested in offering training to their employees through a more realistic approach. VR is being accepted as a better fit for organizations because the headsets allow trainees to see the real world overlain with digital objects that will better prepare them for situations that may occur in real life.
How Virtual Reality Works?
Virtual Reality simulates a scenario with the help of high-performance computers and sensory tools. It creates a virtual or imaginary environment similar to a real situation by generating realistic images, sounds and other perceptions that simulate the experience of being physically present at the location. To a large extent, this is done by use of VR headsets that are typically head-mounted goggles fixed with a screen in front of the user's eyes.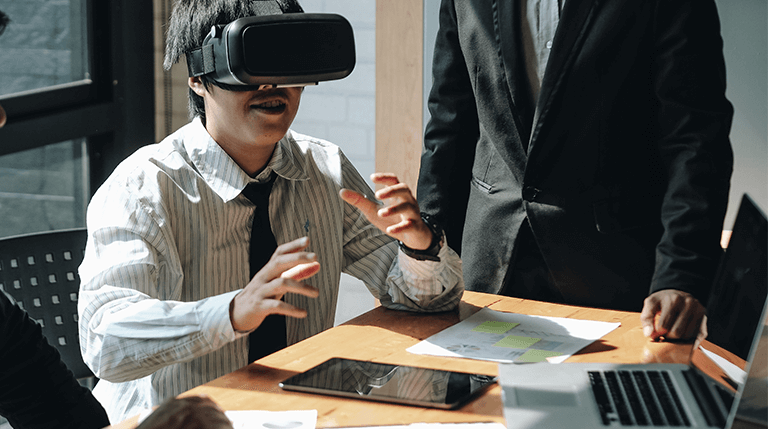 Virtual Reality Immersive Training Use Cases
Virtual Reality is already being used in retail, logistics, transportation, industrial and healthcare spaces. There is keen interest being shown for the adoption of VR to train workers on the safety and security aspects of the business. Companies are finding it beneficial to train staff for on-site environments or scenarios by transporting them into real-life situations with VR.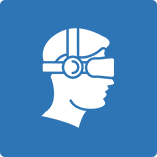 VR headsets are being used by logistics companies such as UPS to train their student drivers on driving techniques. They help drivers identify road hazards and safety challenges through immersive and hyper-realistic graphics that replicate the feeling of driving on a city street.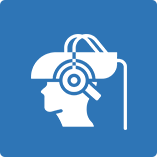 Healthcare industries are using VR technology to train and guide physicians in order to perform simulative surgeries without putting a patient at risk.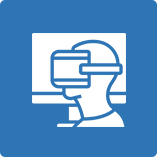 Virtual Reality also offers an excellent alternative to educate new corporate managers in real-life job scenarios. VR technology can immerse new managers in realistic situations, and teach them valuable management skills through tutorials, lessons and professional experiences.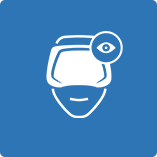 VR technology is being adopted in retail industries as well. Companies are using VR headsets to train employees on a variety of real-world scenarios, such as handling Black Friday shopping spree rush to maintaining shop cleanliness and keeping fresh produce stocked.
Despite VR Management applications becoming a growing trend for learning, the educational sector as a whole is still yet to reach a stage where they can support mass VR-based eLearning approaches due to the cost and resources required to build the technology module.
VR Technology: Turning Imagination into Reality
In this pandemic-hit world, Virtual Reality (VR) technology is steadily gaining traction owing to its ability to simulate real-life and create an alternative world. VR technology is changing our lives, the way we socialize, play, learn, and exercise. It also has the potential to solve many of the challenges brought about by the pandemic, which has spurred increased adoption.
Looking at such unparalleled capabilities, organizations of all sectors are considering using VR technology to gain a competitive advantage. As prominent players are investing largely in VR technology, the market is expected to be more competitive in the years to come and is likely to exceed USD 180 billion by 2026, at a CAGR of 48.7% according to PR Newswire. VR, combined with other advanced technologies, is opening the doors to many possibilities. For instance, virtual reality in the workplace promises to improve the learning curve, increase productivity, and simplify employee onboarding as well as training. While business leaders in retail and manufacturing are looking at how VR technology can transform sales, services, and industrial processes, HR departments are also adopting VR for workforce training and gamification of e-learning instructional designs (as the millennial crowd workplace keeps growing).
All in all, it is evident that VR will have a tremendous impact on our daily lives in the future. With major players entering the market, the innovation and development of VR are likely to proceed at a faster pace.
Management of Virtual Reality Devices
42Gears UEM offers remote management and lockdown capabilities for VR systems, turning them into dedicated-purpose devices. As organizations move towards virtual reality-based training programs, they can use 42Gears endpoint management technology to lock down VR devices into kiosk mode, ensuring that they are used only for training purposes.
Control and management of VR devices with 42Gears UEM tool will ensure -
Users cannot use the VR devices for any other purpose except work.
Content and apps are remotely delivered on VR management devices.
Instructors or IT admins can remotely view the VR screen from their computer browser using the remote screen sharing functionality.
Reduced device maintenance time and costs. Preventing VR headsets from being used for recreational or experimental use will help in curbing accidents and malfunctions.
Pico G2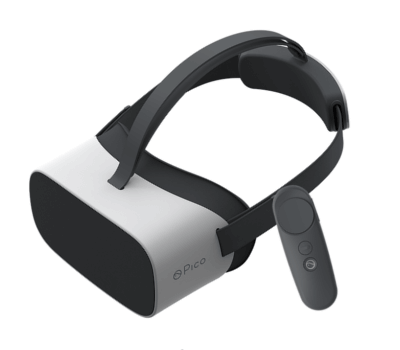 Lenovo Mirage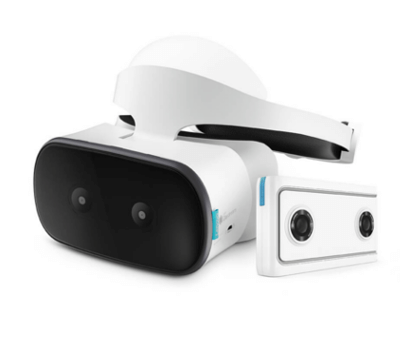 HTC Vive Focus