Top 5 Benefits of a Mobile Device Management Solution for Businesses
Dec 21, 2022 | 42Gears Team
Today, businesses across the globe leverage smartphones and tablets to perform their daily operations. Mobile devices have become an indispensable part of our work lives, especially with the recent shift to remote work culture. However, this trend brings with it a new set of challenges for businesses and their IT administrators, particularly in the areas of device management and security.
If you haven't already deployed a mobile device management (MDM) solution, now is the time to do so. An MDM solution helps businesses remotely manage and secure mobile devices. In this article, we'll shed light on some of the key benefits of MDM for businesses.
5 Ways MDM Can Benefit Your Business
It isn't just enough for companies to deploy mobile devices to streamline business operations and improve frontline worker productivity. They also need to keep those devices and the data stored in them secure. With a mobile device management (MDM) solution, IT admins can manage all devices regardless of the type of operating system they have.
1. Secures Your Corporate or Employee-Owned Mobile Devices
Security remains a top priority for every organization. According to research conducted by Tenable commissioned Forrester Consulting, 67% of businesses experienced a paralyzing impact on their operations as cybercriminals targeted remote workers. An MDM solution addresses security issues in various ways.
For example, it allows IT admins to remotely lock or wipe a lost or stolen device, which assures that confidential data does not go into the wrong hands. In addition, MDM solutions come with features, such as app access restrictions, application lock capability, and data encryption, which further increase security.
2. Keeps your Devices Up and Running by Decreasing Downtime
It's important to keep your devices up-to-date and follow the latest data and device policies of your company.
By using an MDM solution, businesses can install or update apps on several company-owned devices at once from a central console, even if the devices are in different locations. This reduces downtime caused by outdated apps. You can also keep tabs on device activity based on time of day and location using an MDM solution. For example, you can track how much data devices use, which can help you figure out what to do and act accordingly. This ensures that all devices are kept up-to-date with the newest updates.
3. Improves Productivity
With most employees working remotely in the post-pandemic era, improving work productivity is now more important than ever.
By limiting access to certain apps, websites, or features on employee devices, companies can keep workers from getting distracted while they are at work. MDM solutions also have features like remote access and location tracking that let companies monitor their workforces and ensure that employees stay focused during business hours. An MDM solution also lets IT administrators do maintenance on remote devices to make sure they are all up-to-date and safe. Using MDM software to fix problems quickly from a distance makes employees more productive because they don't have to spend as much time on IT problems. An MDM solution also helps set up corporate networks easily.
4. Saves Important Files
Data backup is critical during system failures because data is the lifeblood of any organization. An organization that does not back up its data is bound to lose important files when a crash occurs. Using an MDM solution, IT admins can back up and restore app data to the same device or a new device. They can also prevent certain apps' data from being restored to a different device or from being backed up.
5. Reduces expenses while increasing profits
Cost reduction plays an important role in maximizing business profits. With an MDM solution, you can fix all IT and device problems remotely. This takes away the stress of having to buy new mobile devices when they stop working right. In other words, it saves money because the amount that will be used to buy a new device will be way higher than the amount that you will have to invest to manage a mobile device. IT administrators can also cut down on travel costs by remotely troubleshooting IT-related issues.
Overall, a mobile device management solution is a great tool for businesses that want to improve security, cut down on downtime, and improve productivity. Achieving success with an MDM tool begins with identifying the solution that is right for your business.
Simplify Device Management with 42Gears' SureMDM
42Gears' SureMDM is an intuitive and powerful MDM solution designed to support all operating systems, including Android, iOS/iPadOS, Windows, Linux, macOS, Wear OS, VR, and IoT platforms. With SureMDM, IT admins can effectively secure, monitor, and manage company-owned and employee-owned devices. IT admins can manage mobile applications, mobile devices, and mobile content using SureMDM. With a SureMDM license, customers also get access to SureLock - a kiosk lockdown solution, SureFox - a secure lockdown browser solution, and SureVideo - a secure digital signage solution.
Choose the feature-rich SureMDM to monitor, manage, and secure mobile devices
Subscribe for our free newsletter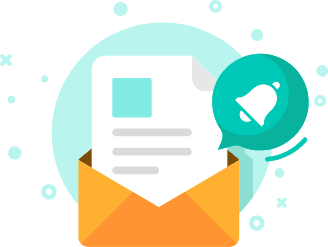 Exclusive News and Updates on Enterprise Mobility!
*

I consent to receive newsletters via email from 42Gears and its Affiliates.
Please agree
*

I have reviewed and agreed to 42Gears Privacy Policy and Terms of Use prior to subscribing and understand that I may change my preference or unsubscribe at any time.
Please agree