Why is MDM Solution for Android Gaining Popularity Across the World?
Oct 26, 2022 | 42Gears Team
According to Statista, Android is the most popular mobile operating system worldwide. The survey also shows that more than 80 percent of the mobile devices used by companies and individuals are based on Android. Since employees probably use Android devices for both work and personal use, they are often vulnerable to cybersecurity risks. Even though Android is the most popular mobile operating system in the world, it is still hard to manage and secure a fleet of Android-based devices. This is where a Mobile Device Management (MDM) solution for Android devices can help reduce business risks and improve business operations.
The Rise in Demand for an MDM Solution for Android Device Management
There are many reasons why an MDM solution for Android is gaining prominence right now. An MDM solution allows businesses to manage and secure corporate data without hampering employee productivity. It helps with Bring Your Own Device (BYOD) policies at work and makes sure that business data on these devices stays safe. In addition, it helps businesses generate custom and on-demand reports to analyze device, data, and app usage. The solution also provides system visibility, has remote app management capabilities, enables automatic security updates, and comes with a range of features such as kiosk mode, geolocation, geofencing, and more.
Key MDM benefits include:
Remote Access — IT admins can remotely manage devices from a centralized platform. They can monitor device behavior and help employees troubleshoot technical issues without in-person visits or the need to ship devices.
Improved productivity — The MDM tool allows devices to securely access business apps while restricted access to non-productive apps. Additionally, it has integrated capabilities such as location monitoring that can help employers monitor their staff and ensure that they remain productive during working hours.
Robust security — By remotely locking or wiping a lost or stolen device, businesses can assure that their data is safe. In addition, a MDM solution typically includes features such as app allowlisting (and blocklisting) and data encryption, which further increase security.
Regulatory compliance — Organizations can implement mobile device management policies in accordance with legal requirements. They can guarantee legal compliance and network integrity by using the reporting features of an MDM solution.
Cost savings — MDM reduces the need for new device purchases by locating misplaced or underutilized equipment and by enabling secure BYOD settings. Being able to troubleshoot devices from afar also helps save transportation costs.
Easy updates — Such a tool helps IT admins update content, app, and security patches on devices over-the-air.
Asset Tracking and Reporting — The dashboard of an Android MDM tool displayed detailed information on how many devices are enrolled, displays the apps that are installed on them, the battery status of every device, etc. These insights allow businesses to manage their Android devices throughout their lifecycle.
Based on current trends and the number of businesses that use mobile devices that run on Android, it is important to use an Android MDM solution. As such, most businesses are looking for a reliable partner that can help them manage their Android-based devices with a strong MDM solution.
42Gears' SureMDM is known for its effectiveness, ease of use, and flexibility. 42Gears' SureMDM enables businesses to secure and manage mobile devices based on any OS from a single web-based console. Businesses can easily and efficiently control any aspect of the Android-based mobile fleet using 42Gears' Android MDM solution.
If you are looking to implement an MDM solution for Android devices, 42Gears is here to help!
Deploy SureMDM to manage your business devices
Subscribe for our free newsletter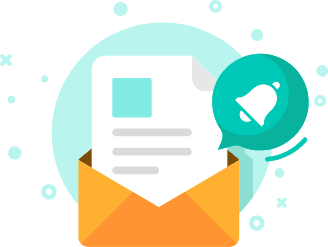 Exclusive News and Updates on Enterprise Mobility!
*

I consent to receive newsletters via email from 42Gears and its Affiliates.
Please agree
*

I have reviewed and agreed to 42Gears Privacy Policy and Terms of Use prior to subscribing and understand that I may change my preference or unsubscribe at any time.
Please agree