Maximize Work Productivity with MDM
Nov 12, 2021 | 42Gears Team
Even employees with the best intentions struggle with work productivity sometimes. This applies to both in-person and remote work productivity - both scenarios pose unique challenges. While many work productivity tips exist, it's often infeasible to expect workers to apply advice across an entire workday in the face of major distractions.
In order to improve focus, it's essential to acknowledge one truth: if distractions are present, people will be distracted by them. Framing productivity as a matter of willpower isn't fair to anyone involved. If you want to hold someone to a high standard, you will need to remove distractions.
One of the most effective straightforward ways to remove distractions is to implement mobile device management (MDM) software for your business. Once you've done that, you can offer the focused work environment needed to maximize productivity.
Remove Distractions with Kiosk Mode
If your workers have access to distracting apps during the workday, they will naturally struggle to be productive. This is where you can use kiosk mode to direct users to stay on-task. This feature allows administrators to sort apps into two lists - namely, a list of approved work apps, and a list of blocked distraction apps. The device will then show only the approved apps, and hide access to blocked apps entirely.
MDM solutions like SureMDM by 42Gears include access to Kiosk Mode. Once you have enrolled a company-owned device into your network, you can activate kiosk mode at any time. You can even set kiosk mode to activate automatically based on location or time of day. This way, you don't have to worry about whether you should set a device into kiosk mode or not. It will happen automatically, and your workers will expect it to happen.
Promote Focused Browsing with the Kiosk Browser
While kiosk mode blocks apps, this is only part of what gets in the way of work productivity. It's also important to note that any number of websites exist to distract workers as they use the internet. To combat this, you can implement a kiosk browser tool. This is included in many MDM solutions, including SureMDM.
With a kiosk browser, you can control which websites users can access. This also includes web apps. You can either choose to sort websites into approved and unapproved lists, or instead use dynamic key phrase filtering. When this method is in place, the MDM solution can automatically detect if specific words are used on a website, determining the site is not appropriate for work, and then block it accordingly.
Keep Devices Working with Remote Control and Remote Repair
Part of staying on-task is having access to a functional device. If devices aren't working properly, then even the most focused worker won't be productive. Thankfully, an MDM solution can help whether you are focusing on in-person work productivity or remote work productivity.
When equipped with an MDM solution, administrators can remotely view and control the screen of any enrolled device. This means troubleshooting is as easy as employees notifying admins of any issues, and then asking those admins to resolve issues remotely. Because downtime is minimal, employees have the best possible chance to be productive.
Plus, admins can use the central MDM console to see device health and receive alerts if any devices stop working properly. This often means the IT department can keep devices working optimally without devices breaking down at all.
Promoting Productivity with an MDM Solution
If you are tired of combing through work productivity tips, it's time to transition to a more focused workplace with an MDM solution. Smartphone use and other device temptations rank among the greatest distractions at work. By controlling these distractions, you can pave the way to a work environment that promotes more productivity and success.
Remove distractions from the workplace
with SureMDM
Subscribe for our free newsletter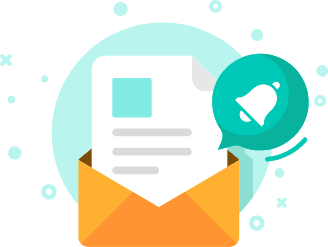 Exclusive News and Updates on Enterprise Mobility!
*

I consent to receive newsletters via email from 42Gears and its Affiliates.
Please agree
*

I have reviewed and agreed to 42Gears Privacy Policy and Terms of Use prior to subscribing and understand that I may change my preference or unsubscribe at any time.
Please agree