iPads and iPhones are known for amazing displays, which makes them perfect to be used as iPadOS and iOS digital signage kiosks. These sleek devices provide the stunning visual experience required to grab customers' attention at checkout counters, receptionist desks, trade shows, or retail stores. Unfortunately, it can be intimidating to manage and update the content these devices display. Thankfully, managing and updating content is easy with SureVideo for iOS Video Kiosks. SureVideo is a simple yet powerful solution that enables you to transform any iOS and iPadOS devices into professional-looking digital signage kiosks. Purchase via a standalone license, or purchase a license for SureMDM, the 42Gears device management solution.
How Can SureVideo for iOS Digital Signage Kiosks Help Businesses
Control devices from anywhere
Remotely manage a fleet of iOS and iPadOS video kiosks from the comfort of your desk. SureVideo for iOS Video Kiosks is a flexible digital signage solution that helps you to control any number of screens. It doesn't matter if devices are spread across hundreds of locations - SureVideo helps you remotely control iOS screens and put out meaningful content on any kind of digital signage.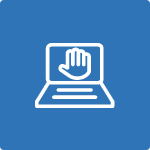 Prevent device misuse
Transform any off-the-shelf iOS and iPadOS devices into video kiosks, thereby preventing misuse. Use SureVideo to easily block access to device settings and prevent users from tampering with devices. Additionally, SureVideo allows users to view and play only pre-approved media files (videos) automatically.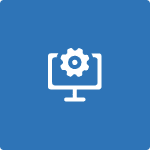 Remote troubleshooting and Reports
At some point, as with all digital tools, businesses might experience technical glitches on their iOS digital signage. Employ the remote troubleshooting and screencasting capabilities of SureVideo to address common technical glitches such as blank screens and incorrectly configured content. This saves businesses the cost of sending technicians on-site to fix devices.
Benefits of using iOS Digital Signage
iPads, iPhones, and iPods are some of the most-sought devices in today's world owing to their rich user experience and interactive content. As a result, these devices are largely preferred in digital signage. iOS Digital signage has transformed the video advertisements and electronic signs space. As iPads are more affordable than commercial grade screens or tablets, Digital signage manufacturers have inclined towards iOS-based devices.
There are several benefits to using iOS digital signage over traditional signage. These benefits include increased engagement, cost-effectiveness, greater flexibility, and improved sales growth. The unique iOS screen makes the content look super sharp. The smaller screen also draws attention. Customers in the stores are used to seeing large screens every day, but the iPad and iPhones are still somewhat of a novelty and you'll find visitors can't take their eyes off them. Relatively small screens such as iPads fit perfectly at counters where people have to wait in the queue such as a bar or till as they allow the customer to be right up close to the action.
Key Features of SureVideo for iOS Digital Signage Kiosks
Digital signage as a marketing tool has transformed over the years. In 2021, businesses are reimagining digital signage and therefore need an effective digital signage strategy to help them do that. SureVideo for iOS Digital Signage Kiosks can aid marketers with displaying the most appropriate messages, at the most appropriate time, to the corresponding audience. SureVideo for iOS Video Kiosks can help you in the following ways: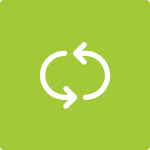 Loop content
Configure any playlist to play content in a loop (in full-screen mode), even YouTube videos. Similarly, group multiple devices and update them with desired playlists. Target audiences with region-appropriate messages.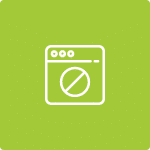 Restrict access to home screen
Block alerts, notifications, and messages to offer a seamless experience to customers.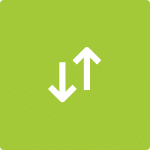 Settings File Import and Export
Configure multiple devices with identical settings quickly by importing and exporting settings to and from files using Cloud support.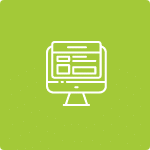 Reinforce branding
Communicate the brand message and identity effectively to customers and employees with SureVideo. Improve brand recall by customizing devices with branding elements.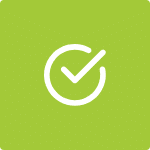 Supports multiple media formats
SureVideo supports all standard and high-definition formats.
Which Industries Can SureVideo for Android Digital Signage Kiosks Help?