Bring Your Own Device (BYOD)
Bedrijven helpen bij het implementeren van BYOD-strategieën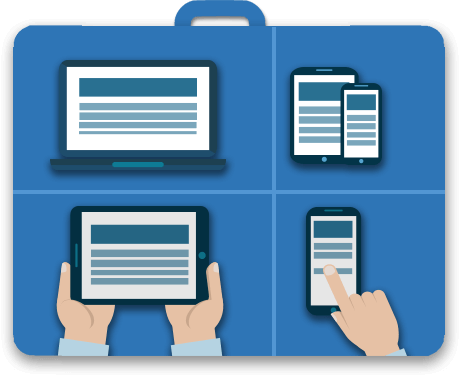 Bring Your Own Device (BYOD) is een strategie dat medewerkers en andere gebruikers in staat stelt om persoonlijke apparaten te gebruiken voor toegang tot bedrijfsdata en het uitvoeren van bedrijfsoperaties.. Meestal is dit van toepassing op smartphones en tablets, maar het kan makkelijk worden uitgebreid tot PCs en laptops.
Bedrijven zijn bezig met het implementeren van BYOD-programma's om de productiviteit te vergroten door medewerkers de flexibiliteit te geven bedrijfsoperaties op hun eigen apparaten uit te voeren. De strategie stelt medewerkers in staat gemakkelijk toegang te krijgen tot goedgekeurde bedrijfstoepassingen op hun eigen mobiele apparaten. Dankzij SureMDM, zijn IT-beheerders in staat om toegang te verifiëren aan eindgebruikers voor goedgekeurde apps.
42Gears biedt bedrijven een makkelijke manier aan om bedrijfsdata te beveiligen op BYOD-apparaten met behulp van IT-teams die over de benodigde programma's beschikken zodat de privacy wordt gegarandeerd. Zodra een apparaat is ingeschreven voor het BYOD-programma, wordt er een werkcontainer gecreëerd op het apparaat zodat de werkstroom naadloos verloopt zonder dat dit een storend effect heeft op de persoonlijke inhoud van de medewerker.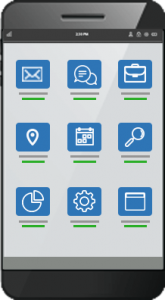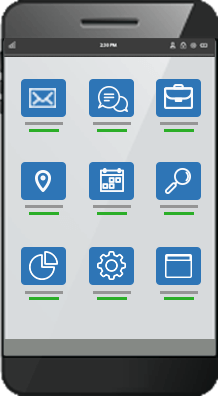 Employees can get easy access to company email, contacts, content repositories, apps, calendar and intranet sites, all within the encrypted work container on the device.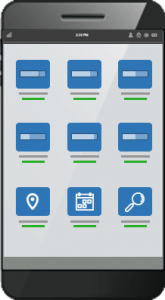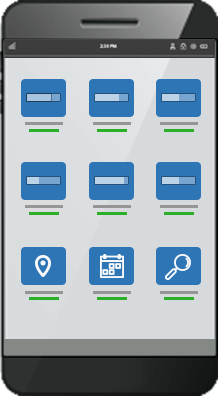 SureMDM kan ook de bedrijfsdata op afstand wissen in overeenstemming met bedrijfsspecifieke privacy-beleid zonder dat de persoonlijke inhoud van het mobiele apparaat van de medewerker schade hiervan ondervindt. Verzend meldingen aan gebruikers en de IT-beheerders als een apparaat niet voldoet aan de vereisten van het bedrijf.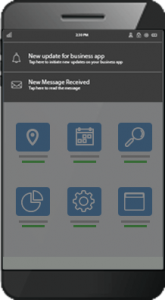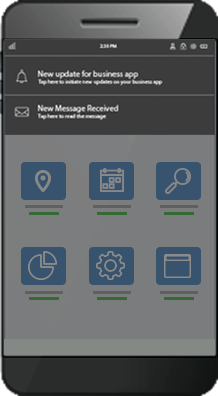 Relevante en contextuele berichten kunnen direct naar mobiele apparaten in eigendom van medewerkers worden verzonden met behulp van het aangepaste framewerk voor berichtenvan de console. Waarschuwingen die op gebruikersrollen gebaseerde apps suggereren en herinneringen om bestaande apps bij te werken kunnen naar BYOD-apparaten worden verzonden.