Apportez vos appareils personnels (BYOD)
Aider les entreprises à adopter des stratégies BYOD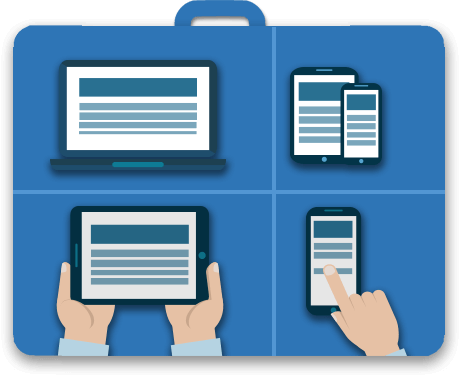 Apportez vos appareils personnels (BYOD) est une stratégie qui permet aux employés de l'entreprise et aux autres utilisateurs d'utiliser des dispositifs personnels pour accéder aux données de l'entreprise et effectuer des opérations professionnelles. Généralement, elle s'applique aux téléphones intelligents et aux tablettes, mais peut être facilement étendue aux PC et aux ordinateurs portables.
Les entreprises adoptent des programmes BYOD pour accroître leur productivité en permettant aux employés de faire preuve de flexibilité pour accomplir leurs tâches professionnelles à partir de leurs propres dispositifs personnels. La stratégie permet aux employés d'accéder facilement à toute application d'entreprise approuvée sur leurs propres appareils mobiles. Grâce à SureMDM, les administrateurs informatiques peuvent authentifier l'accès aux utilisateurs finaux pour les applications « approuvées ».
42Gears offre un moyen simple pour les entreprises de sécuriser les données d'entreprise sur les dispositifs BYO tout en fournissant aux équipes informatiques les outils nécessaires pour assurer les contrôles de confidentialité. Une fois qu'un dispositif est enregistré pour le programme BYOD, un conteneur de travail est créé sur le dispositif pour permettre un flux de travail transparent sans interférer avec le contenu personnel de l'employé.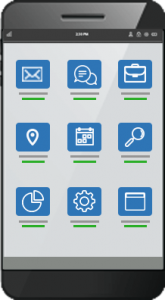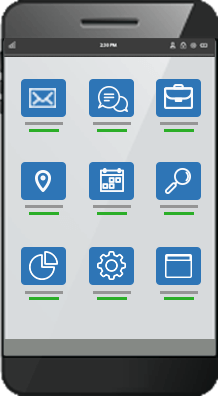 Employees can get easy access to company email, contacts, content repositories, apps, calendar and intranet sites, all within the encrypted work container on the device.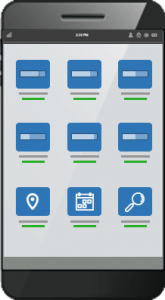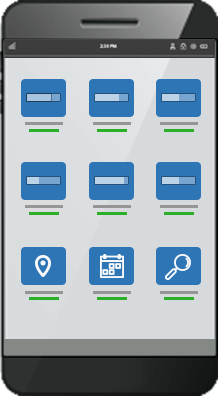 SureMDM peut également effacer à distance les données d'entreprise selon les règles de confidentialité spécifiques à l'entreprise sans toucher le contenu personnel sur le mobile de l'employé. Envoyer des notifications aux utilisateurs et à l'administrateur informatique lorsqu'un dispositif est hors conformité de l'entreprise.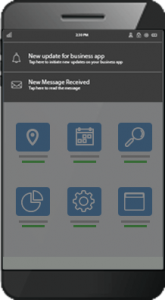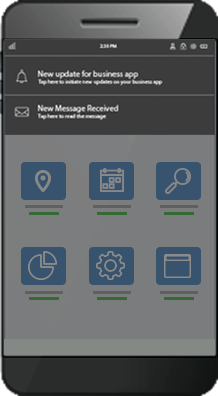 Les messages pertinents et contextuels peuvent être envoyés directement aux périphériques appartenant à des employés en utilisant le cadre de cmessagerie personnalisé de la console. Les alertes proposant des applications et des rappels basés sur les rôles des utilisateurs pour mettre à jour les applications existantes peuvent être envoyées aux dispositifs BYO.