Eigenes Gerät verwenden (BYOD)
Unternehmen dabei helfen, die BYOD-Strategien anzunehmen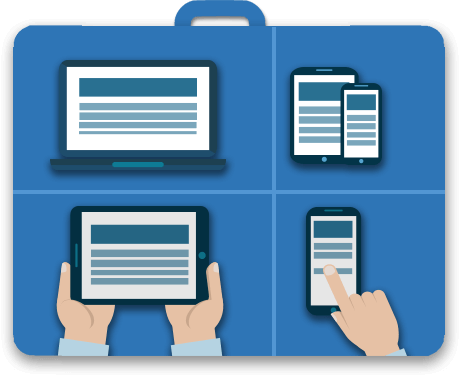 Das eigene Gerät verwenden (BYOD) ist eine Strategie, die es Mitarbeitern des Unternehmens und anderen Nutzern erlaubt, persönliche Geräte für den Zugriff auf Unternehmensdaten zu nutzen und Geschäftsoperationen auszuführen. Typischerweise wird es auf Smartphones und Tablets angewendet, aber es kann auch auf PCs und Laptops erweitert werden.
Unternehmen nehmen BYOD-Programme an, um die Produktivität zu erhöhen, indem Mitarbeitern die Flexibilität erteilt wird, die Geschäftsaufgaben von ihren eigenen persönlichen Geräten aus abzuschließen. Die Strategie erlaubt Mitarbeitern einen bequemen Zugriff auf alle genehmigten Anwendungen des Unternehmens auf ihren eigenen mobilen Geräten. Mit SureMDM können IT-Admins den Zugriff für Endnutzer auf 'genehmigte' Apps authentifizieren.
42Gears bietet einen einfachen Weg für Unternehmen, die Unternehmensdaten auf BYO-Geräten zu sichern, und IT-Teams die notwendigen Tools zur Verfügung zu stellen, um die Datenschutzkontrollen zu gewährleisten. Sobald ein Gerät für das BYOD-Programm eingetragen ist, wird ein Arbeitsordner auf dem Gerät erstellt, um einen nahtlosen Arbeitsfluss, ohne Störungen der persönlichen Inhalte des Mitarbeiters zu verursachen, zu erlauben.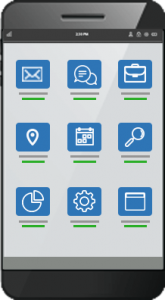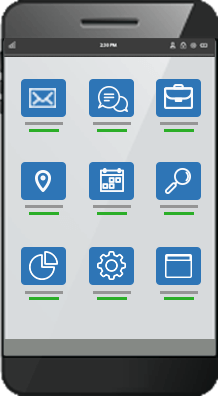 Employees can get easy access to company email, contacts, content repositories, apps, calendar and intranet sites, all within the encrypted work container on the device.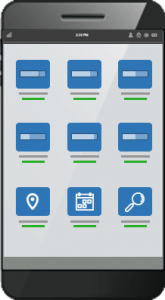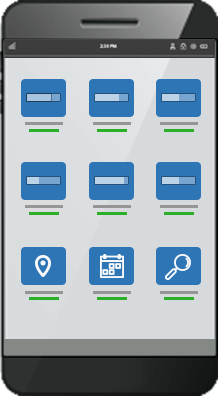 SureMDM kann auch aus der Ferne die Unternehmensdaten gemäß den Unternehmensspezifischen Datenschutzrichtlinien löschen, ohne den persönlichen Inhalt auf dem Mobilgerät des Mitarbeiters zu berühren. Senden Sie Benachrichtigungen an Nutzer und den IT-Admin, wenn sich ein Gerät außerhalb der Compliance des Unternehmens befindet.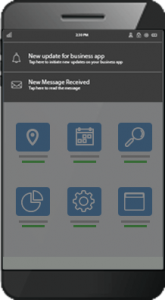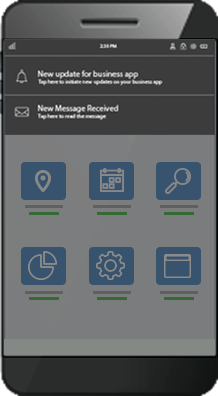 Relevante und kontextbezogene Mitteilungen können mittels dem benutzerdefinierten  Mitteilungs-Framework der Konsoledirekt zum eigenen Gerät des Mitarbeiters geschoben werden. Warnungen die Nutzerrollen-basierte Apps und -Erinnerungen dafür vorschlagen, vorhandene Apps zu aktualisieren, können an BYO-Geräte gesendet werden.