What Should IT Look For While Evaluating A Unified Endpoint Management Solution?
Feb 13, 2020 | 42Gears Team

IT professionals today need advanced tools to manage the rising influx of devices in business – especially with the mix becoming increasingly diverse. Not only do newer versions of older devices now have better and more sophisticated software, new types of devices (such as connected devices) have also entered the ecosystem, complicating overall device management even further.
According to Statista, "the global market for Internet of things (IoT) end-user solutions is expected to grow to around 1.6 trillion USD by 2025."
Thus, it's no longer sufficient for device management tools to be able to manage only traditional devices. IT teams need a more comprehensive unified endpoint management solution that helps them manage every kind of business endpoint – from desktops and mobile phones to VR headsets and PoS machines. And this is just one aspect of it. There's so much IT admins expect a UEM solution to help them with – and it can, provided they take the right factors into consideration while choosing one. So let's take a look at what IT admins should look for while evaluating a UEM solution.

Ease of Integration

IT admins must look for a solution that can easily integrate with the technologies they already use (like asset management systems, IT help-desk systems, configuration management databases, and others). They must also ensure that the unified endpoint management solution they are considering is compatible with the incumbent software or business apps being used by the organization's staff. It's also important for them to keep in mind how the solution will affect the technologies in use during the integration phase, prevent any probable data loss, and check if the solution can be integrated without making major changes in the existing systems (or affecting the user experience).

Versatility

When choosing a UEM solution, IT admins must ensure that it fully supports devices built on Android, iOS, iPadOS, Windows, macOS, Wear OS, VR and Linux platforms. In addition, it must be able to manage, monitor and secure all business endpoints – mobile phones, tablets, desktop, PCs, wearables, and connected devices. It's also important for IT admins to pay attention to details like third party software updates (like Java, Adobe, etc.) while evaluating a solution (so they know their updates will be supported by the solution).

Compliance Automation

A good unified endpoint management solution is one that helps increase efficiency by automating processes. Thus, IT admins must choose a unified endpoint management solution that can automatically identify non-compliant endpoints and take corrective measures in real-time. Such a solution should be able to quarantine out-of-compliance devices until remediation is complete. This way, the organization will always be prepared for an audit.

Device and Data Security

IT admins are entrusted with the task of protecting both the organization's devices and the data on them, at all times. So while evaluating a unified endpoint management solution, they must ensure that the one they are considering is capable of managing the company's both physical and virtual assets, regardless of where or how such assets are stored and accessed. A good UEM solution should have proper threat detection and threat defense mechanisms in place to protect business-critical assets (including antivirus, firewall, anti-spyware, and encryption tools). IT teams must be able to easily monitor system health continuously to ensure endpoint protection is running and updated at all times.

With the proliferation of IoT devices, network threats will only increase and become more sophisticated. Thus, IT teams must choose a unified endpoint management solution that is designed to combat modern cybersecurity threats.

Reporting and Diagnostics

A robust unified endpoint management solution must be able to store and analyze data to provide full visibility into:
Device inventory – including models and serial numbers
User behavior (both by device and by activity)
Hardware and software information – including OS version, apps installed, network connection details
Usage analytics – app usage, data usage, and more
IT admins must choose a UEM solution that has a comprehensive reporting system that allows them to gain detailed insight into areas that need monitoring and issues that need addressing.
IT admins must choose a UEM solution that has a comprehensive reporting system that allows them to gain detailed insight into areas that need monitoring and issues that need addressing.
With so many solutions available in the market to choose from, it's important that IT admins check these boxes before making their decision. A world-class UEM solution, like 42Gears SureMDM, does not only help IT admins keep a tab on their devices through its central web-based console, but also lets them extract custom reports for reference and analysis. 42Gears' partnership with one of the leading Mobile Threat Defense solution providers ensures 360-degree security – at the app, device and network levels. The solution can alert the IT admin and even take corrective action wherever a device goes out of compliance.

SureMDM is being used by more than ten thousand customers around the world, which speaks volumes about how easy it must be to integrate with most asset management systems and business apps. The solution works irrespective of the form factor and the operating system. Plus, it enables quick bulk provisioning, remote troubleshooting, content/app delivery across devices (regardless of location or time zone), geo/time/network fencing, and more. So in essence, SureMDM can take a lot off an IT admin's plate.

Intrigued? To know what more 42Gears' SureMDM can help you achieve, try it for free.

42Gears SureMDM
42Gears' SureMDM represents the cutting edge of mobile device management
Subscribe for our free newsletter
Thank you! you are successfully subscribed.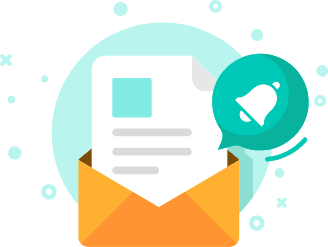 Exclusive News and Updates on Enterprise Mobility!
*

I consent to receive newsletters via email from 42Gears and its Affiliates.
Please agree
*

I have reviewed and agreed to 42Gears Privacy Policy and Terms of Use prior to subscribing and understand that I may change my preference or unsubscribe at any time.
Please agree
Please enter a valid official email