Windows 10: Why enterprises should be excited about it
Feb 19, 2016 | 42Gears Team

Microsoft has been focused on retaining its lead in enterprise gained over the years, after the disappointing launch of Windows 8. Windows 10 has been that bet and it is getting much better reviews already. It is also more than just an OS update and targets to provide a consistent user experience across different devices. Some of the most notable features include the return of the Start menu and the revamped web browser Microsoft Edge, which are being welcomed by many end users. IT managers would also like the newly integrated security and management tools. With Microsoft already claiming to have over 200 million monthly active individual customers running Windows 10 worldwide, businesses are also expected to upgrade to Windows 10 in big numbers soon.
Following are some of the major reasons why organizations are keenly looking forward to Windows 10:
Continued dominance of Windows operating system in enterprise
It is a well-established fact that for businesses, Windows remains the most preferred operating system for desktops and laptops. However, the challenge for Microsoft remains mainly because of the invasion of mobile devices in the corporate world that has created opportunities for companies like Google and Apple to push their software into the industry. Yet, according to a recent survey conducted by Spiceworks, IT executives revealed that organizations are all set to deploy Windows 10 OS on more than 70 percent of the devices in the coming years, reiterating the continued dominance of Windows.
Enhanced security and management
For businesses, securing and managing devices (especially mobile devices in the hands of field agents) is the primary concern and Windows 10 has addressed it effectively with improvements in the new platform. For example, the new identity management capability offers Active Directory access through Azure Cloud. This feature reduces the dependence on multiple passwords when moving between cloud services and desktop accounts. Windows 10 also enhanced mobile device management capabilities by improving upon Windows 8 BYOD (Bring Your Own Device) and COBO (Corporate Owned Business Only) features. Windows 10 also comes with features like full device wipe, complete control over Windows Store, VPN configuration and more.
Windows 8 lessons incorporated
Users will have a familiar interface as Microsoft has taken inspiration from Windows 7. The 'Live Tile' design of Windows 8 which was forced on the users has been replaced with Windows Store apps that behave like conventional Windows applications. Microsoft is trying its best to provide a seamless experience across all devices.
Windows 10 is a practical solution for most organizations. Microsoft has got rid of many of the drawbacks of Windows 8 and has brought back the familiarity of Windows 7. Windows 10 is extra secure and boasts of a contemporary interface optimized for numerous devices used in the office.
Like other organizations, 42Gears has also been taking steps to capitalize on all that Windows 10 has to offer and has released new versions of SureLock for Windows 10.
Subscribe for our free newsletter
Thank you! you are successfully subscribed.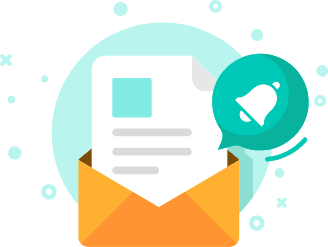 Exclusive News and Updates on Enterprise Mobility!
*

I consent to receive newsletters via email from 42Gears and its Affiliates.
Please agree
*

I have reviewed and agreed to 42Gears Privacy Policy and Terms of Use prior to subscribing and understand that I may change my preference or unsubscribe at any time.
Please agree
Please enter a valid official email