Easiest way to set up a Digital Signage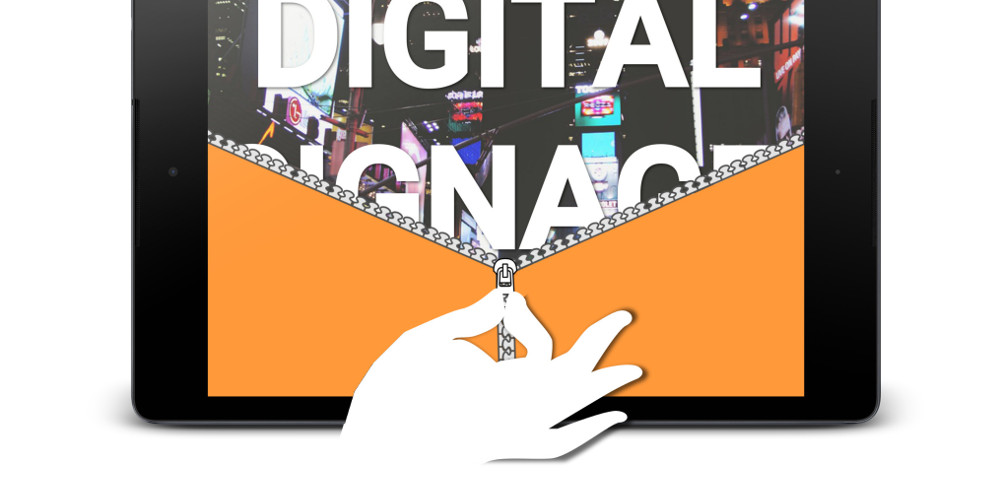 An effective signage is a necessity for businesses to achieve higher visibility and create a recognisable brand. These signage are an easy and effective way to drive in-store traffic, communicate with customers and remain competitive.
Digital Signage Solution
Signage as a concept has come a long way from being simple lettering and graphics or monochrome electronic messages to digitalized, more powerful and sophisticated marketing tool. Digital signage now requires a huge setup; digital displays, Digital Signage players, supporting applications, extensive installation and maintenance support which could be very costly.
But that doesn't necessarily mean you have to spend a huge amount from marketing funds and hours of manual labour to set up such digital signage for your business.
Digital Signage using Mobile Devices
With clever use of mobile devices and signage app like SureVideo, a cost-effective and versatile digital signage can be set up in minutes. Using a mobile device as a digital signage platform for your business means low-cost, compact, lightweight and low maintenance solution and yet, it could be versatile enough to support different needs of merchandising and advertising.
Off-the-shelf Digital Signage Solution like SureVideo is cost-effective, easy to setup and uses Android and iOS mobile devices as the platform. It allows locking down of mobile devices to play and loop only allowed media files like videos, images and audio files.
Easy setup with SureVideo
Setting up SureVideo is as easy as installing the application, accessing its password protected settings and creating a playlist to loop on the device. You can also use Android stick for bigger displays like TVs to create the Digital Signage setup.
So, say Goodbye to huge marketing budgets for extensive digital signage setup and maintenance. Create cost-effective and easy to use digital signage solution using mobile devices and SureVideo.
Read more about SureVideo here.
Download a trial for Android devices here.
Download a trial for iOS device here.