Why is cybersecurity so important in 2022?
Oct 28, 2022 | 42Gears Team
In 2022, cybersecurity has become important for everyone, from big organizations to consumers. As our dependence on the internet, IoT devices, smartphones, smart televisions, and home control systems increases, so does our vulnerability to cybersecurity risks. And to cope with those risks, we need to spend more on cybersecurity initiatives. As per a report released by Fortune Business Insights, the worldwide information security market is predicted to reach $366.1 billion in 2028.
As you know, cybercriminals have become smarter and always seek opportunities to breach your systems. One single breach can cost millions while affecting the entire organization. According to an IBM report, the average cost of a data breach was $4.24 million in 2021. That's why cybersecurity awareness is fundamental to the success of an organization. If there is company-wide cyber security awareness, you can avoid cybersecurity incidents and damage to some extent. An IBM report states that having a cybersecurity incident response team and a tested incident response plan in place can reduce the total cost of a data breach by $2 million.
Why is cybersecurity so important?
There are multiple reasons why cybersecurity is important in 2022. Here are a few of them:
The Increasing Number and Complexity of Attacks
The most compelling reason why businesses should take cybersecurity seriously is the growing number of cybersecurity attacks. According to a Forbes report, an average of 30,000 new websites are hacked every day. Another report says that security breaches have increased by 67% over the last five years. On an average, this equals 270 attacks per company over a year, a 31% increase over 2020.
Also, attacks have become much more complicated, so it's hard to know what they will be like, when they will happen, and how big they will be.
The Emergence of New Attack Vectors
Cybercriminals are always looking for devices and appliances that might be vulnerable, such as smartphones, routers, Internet of Things (IoT) devices, home sensors, and more. That's why it has become crucial to secure all the devices and appliances that are in use.
The Rising Number of Point-of-Sale Malware
Data breaches from point-of-sale (POS) systems are becoming more common these days. Cybercriminals use POS malware to get into POS systems and steal customers' credit card numbers. After stealing the information from credit cards, they sell them on the market for money. Businesses mainly affected by POS breaches include restaurants, retail stores, and hotels.
The Shift to Cloud Services
Another important reason to take cybersecurity seriously is that more and more businesses are moving to the cloud to streamline processes, store data, and support remote work. Though cloud services have multiple advantages, they may have security risks too. According to a survey report, 27% of cybersecurity professionals have experienced a security incident in a public cloud
In the future, cloud computing solutions will continue to grow. So, organizations must have proper security measures in place to protect confidential data and apps residing in the cloud.
Protect Your Organization with Cybersecurity Measures
It's clear from the points discussed above why cybersecurity is so important in 2022, and how cyber threats can affect you and your organization.
Here are some important pointers that can help organizations protect their data and apps from cyber threats:
Employees should be trained on cybersecurity best practices with a security awareness program.
The use of VPNs should be made mandatory for remote workers.
A strict email security policy should be enforced.
Company-wide automatic updates should be deployed.
Multi-factor authentication should be enabled.
A strong password policy should be implemented.
Since organizations are using multiple devices and endpoints, it is also very important for them to have a proper unified endpoint management (UEM) solution in place. A UEM solution not just eliminates the possibility of a cyberattack but also helps IT admins take corrective measures in time in case of security incidents.
Are you looking for a UEM solution that protects your organization against cyber threats?
Subscribe for our free newsletter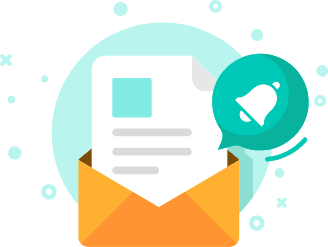 Exclusive News and Updates on Enterprise Mobility!
*

I consent to receive newsletters via email from 42Gears and its Affiliates.
Please agree
*

I have reviewed and agreed to 42Gears Privacy Policy and Terms of Use prior to subscribing and understand that I may change my preference or unsubscribe at any time.
Please agree