Reduce e-waste with AstroFarm
Oct 28, 2022 | 42Gears Team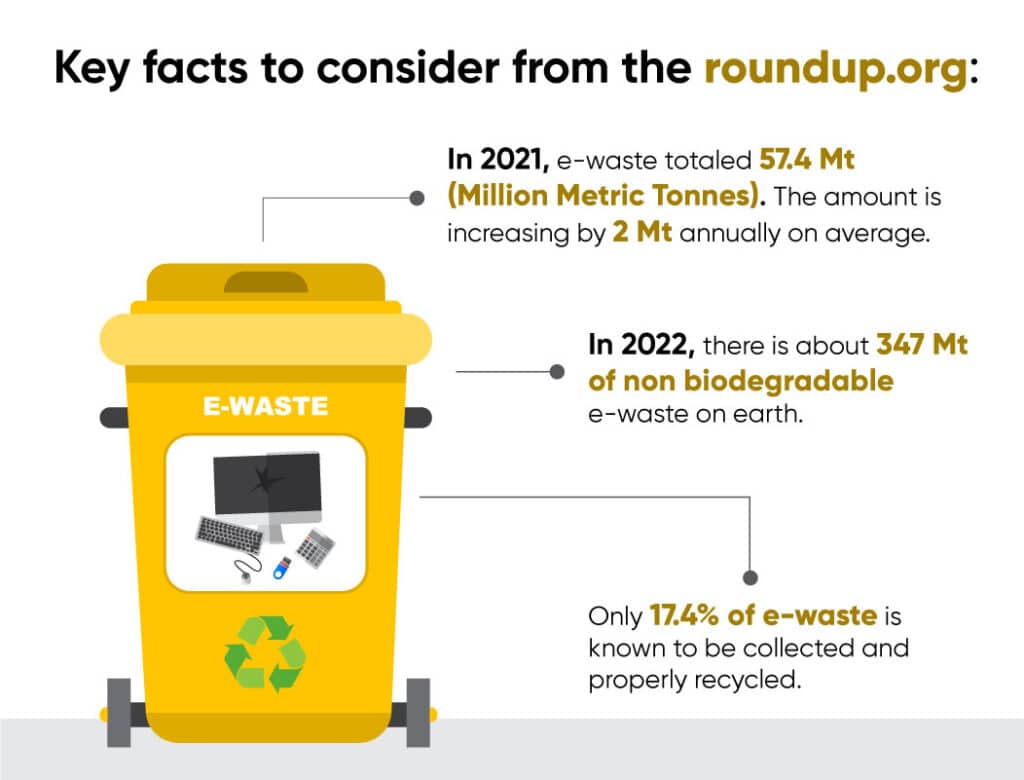 Mobile devices make up 12% of the world's e-waste, which will continue to grow if nothing is done to stop it. The number of new devices (versions and models) and the cost of making them are going up at an exponential rate. This makes it expensive for companies to buy devices for their testing, QA, and devops teams in each location.
Since most of your employees log in from different places, how often does your company buy the same set of devices for multiple locations? How do you discard outdated or unwanted electronic devices? And what happens to the waste later on? If your organization purchases devices for testing, QA, or DevOps and is looking for a sustainable solution to reduce e-waste, this blog is for you.
AstroFarm: The Circular Model
AstroFarm, 42Gears' private device farm solution, promotes circularity through device sharing (one device, many users). Let's look at how this works: AstroFarm operates primarily on a contributor and user model.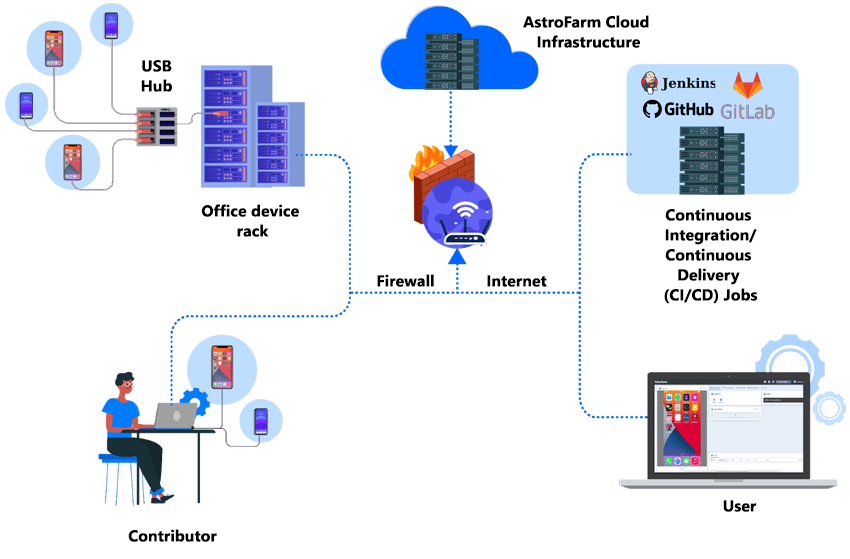 The AstroFarm cloud infrastructure is set up and maintained by 42Gears so you don't have to purchase and maintain hardware.
Contributors can connect their devices to AstroFarm via their local machines/company laptops and share their device with all firm members. This eliminates the need to buy devices for each location.
Users can access devices via local browsers and use them as needed. This reduces the amount of time spent waiting for a shipped device to arrive.
This means that you can scale up or down as needed to ensure you have the right number and type of devices and prevent additional devices from lying unused. This way, AstroFarm's circularity model promotes the culture of conscious device consumption and sustainability within your organization.
AstroFarm: The 3Rs
Reduce: Typically, a user sends a defective device to IT support, and once the problem is resolved, IT ships the device back to the user. This is not only time-consuming, but it also places an unnecessary burden on the environment due to packaging, shipping, fuel costs, and so on. Instead of shipping or discarding defective devices, use AstroFarm's Remote Debug feature to resolve issues and extend device lifespan without having to ship them.
Reuse: Reuse devices and maximize ROI by making devices available to users anytime, and from anywhere by connecting to devices in the AstroFarm portal. Testing, QA, and DevOps functions can be performed as you would on a physically connected device, and all data is secure within AstroFarm's infrastructure.
Recycle: Contributors can keep adding devices and withdraw them when needed, thus ensuring continuous device flow within the firm. AstroFarm also helps monitor device health with CPU and Memory View, allowing you to take measures for device repair or withdrawal.
With that said, it's obvious that AstroFarm is a sustainable solution for all your testing and development needs.
About AstroFarm
AstroFarm is a private mobile device farm solution that empowers your distributed QA and DevOps teams with real devices they can access from anywhere, and at any time, while maximizing ROI and minimizing e-waste. Visit the webpage to start building your own private device farm.
Looking to create a private device farm?
Subscribe for our free newsletter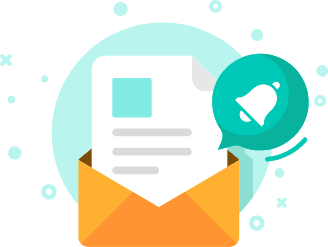 Exclusive News and Updates on Enterprise Mobility!
*

I consent to receive newsletters via email from 42Gears and its Affiliates.
Please agree
*

I have reviewed and agreed to 42Gears Privacy Policy and Terms of Use prior to subscribing and understand that I may change my preference or unsubscribe at any time.
Please agree