How 42Gears helps businesses manage and secure PoS
Sep 24, 2019 | 42Gears Team

Businesses have been using PoS for the last 200 years. Today PoS systems extend beyond the point of sale to sales and inventory management, sales reporting and customer management. Businesses across retail, food and beverage, hospitality, etc. use PoS terminals to manage various transaction operations such as printing, card payments, billing, and cash collection. These devices process customer card information, record customer orders, manage inventory, and connect to different systems on the same network. It is, therefore, imperative for businesses to secure PoS terminals and adhere to industry-specific regulations, such as PCI.

Why Do Businesses Need to Secure and Manage PoS Systems?

PoS systems are highly vulnerable to various malware attacks and data breaches. A data breach not only endangers customer data but also adversely affects business reputation. Several businesses have fallen prey to data breaches by failing to comply with security best practices. So, businesses must deploy a comprehensive security and management solution that can help perform vulnerability testing, whitelist business applications, monitor POS systems and all data-related activities, maintain password policy, push the latest OS updates and scan devices for malicious files.

Types of PoS Managed by 42Gears
The various types of PoS terminals include Mobile PoS, Retail PoS and Restaurant PoS.
42Gears helps businesses manage any kind of Android, Windows and iOS PoS-based devices. Let's take a look at some of the key features used to manage and secure PoS systems.

Features of 42Gears Solution for PoS Management

Install and update applications: Install and update PoS and other line-of-business applications.

Compliance jobs: Create compliance rules based on device OS version.

File Transfer: Securely distribute images, videos and other files across enrolled devices.

Wi-Fi or network settings: Remotely configure Wi-Fi settings on enrolled devices.

Website filtering: Allow or restrict access to specific website URLs and unwanted web content.

Password Policy: Configure a strong password policy profile and deploy it to PoS devices.

Mobile Threat defense: Identify malicious apps and protect endpoints against network threats, OS vulnerabilities, malware and device-specific threats (rooted or jailbreak).

Set wallpaper: Remotely brand enrolled devices by setting wallpaper for Home and Lock screens.


Benefits of Using 42Gears UEM for Managing PoS Systems

Deploy Devices Quickly – Set up and provision Android or iOS-based PoS devices with mass deployment options, such as Zero-Touch Enrollment, Samsung KME, Windows AutoPilot or Device Enrollment Program (DEP).
Manage All Endpoints From Single Console/Everything from a Single Console – Manage deployed endpoints and ensure the security of these new mobile devices, sensors and endpoints, as well as their applications and content.
Maintain Compliance – Set policies and restrictions to ensure compliance across all smartphones, tablets and mobile devices used for accepting payments. Scan and push updates to ensure all PoS terminals adhere to industry-standard PCI compliance to protect customer financial data.
Security And Privacy – Secure PoS terminals against attacks to ensure the security of customer data. Enforce two-factor authentication and data encryption to prevent unauthorized access to PoS. Block network-based attacks using an app-level firewall. Safeguard PoS terminals and devices through application control and system hardening. Prevent data loss on the device or over the air. Track lost or stolen mobile devices, scan devices to detect threats and send alerts to admins for remedial actions.
Eliminate Downtime – Use advanced remote control features, such as remote screen view, file explorer, and task manager, to identify and troubleshoot problems quickly anytime and get the devices up and running without setbacks.
Use Case and Some of Our Customers

Indigo – Indigo, an esteemed customer of 42Gears uses PoS devices to scan boarding passes of customers. Read more to know how Indigo is securing, managing and monitoring their PoS devices with 42Gears.
Bank of Central Asia – 42Gears UEM enables Bank of Central Asia to secure, deploy and manage on-premise PoS terminals. The solution is also used to maintain compliance and ensure network security.
As several new threats and malware continue to target businesses across the globe, organizations must step up and tighten device security. 42Gears UEM partners with PoS manufacturers to extend its management capabilities for businesses looking for a one-stop-solution to manage and secure PoS systems. 42Gears helps PCI-compliant PoS manufacturers remain compliant without interfering with the compliance requirements. With 42Gears UEM, businesses can seamlessly monitor and manage PoS devices deployed across locations from a single pane of glass.
42Gears UEM

Do not wait for a malware attack to deploy a comprehensive solution
for your business.
Subscribe for our free newsletter
Thank you! you are successfully subscribed.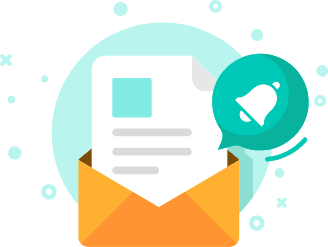 Exclusive News and Updates on Enterprise Mobility!
*

I consent to receive newsletters via email from 42Gears and its Affiliates.
Please agree
*

I have reviewed and agreed to 42Gears Privacy Policy and Terms of Use prior to subscribing and understand that I may change my preference or unsubscribe at any time.
Please agree
Please enter a valid official email