What's New In 42Gears Unified Endpoint Management (UEM) Solution
Nov 26, 2019 | 42Gears Team


Here's a sneak peek of the features we've added to 42Gears Unified Endpoint Management (UEM) solution. In addition to generally enhancing functionality, we've added some customer-requested features, too. See the full list of improvements below.

SureMDM
iOS 13 User Enrollment Support
SureMDM now supports iOS 13 User Enrollment- the MDM protocol for enabling Bring Your Own Device (BYOD) functionality on Apple devices. iOS 13 User Enrollment focuses on end-user privacy by restricting MDM software from managing certain user-specific functionalities, and enables setting permissions to control enterprise apps, accounts, and data on managed iOS devices.

Advanced VR Management Features
Now you can wipe or reboot VR devices remotely.

Enhanced security for password changes
With this update, SureMDM will invalidate all existing sessions when a password is reset, ensuring only those who know the new password can log in.

Custom Payloads for Windows EMM devices.
Adding to our pre-existing support for Custom Runscripts for Android and Custom Payload for iOS, 42Gears now allows users to remotely push custom payloads to Windows EMM devices using SureMDM, letting users perform custom actions on these enrolled devices.

View all Windows device memory details remotely
You can now view storage memory for all the drives available on Windows devices right on the SureMDM web console.
NOTE: This feature is supported by Nix v4.10 onwards.
Custom App Plugins
Augment and customize our UEM console by designing and creating app plugins for SureMDM.

View MAC Address information for Windows devices
You can view MAC addresses with their corresponding adapter names for Windows 10 devices on the Device Info panel.

Windows Hello Support
SureMDM now supports conditional access for Windows devices. Users can secure Windows 10 devices through Windows Hello profiles.

Assess the health of Windows devices
You can monitor Windows device health remotely and automatically apply policies based on device health.

Compatibility with Samsung Knox E-FOTA
With Samsung Knox Enterprise Firmover Over the Air (E-FOTA), you can allow/restrict device firmware updates on Samsung devices from the SureMDM Web Console.

Kiosk Mode for UWP applications in Windows devices
You can use the Kiosk Mode feature to manage Windows Store and non-store apps in Kiosk Mode.

Pre-approve iOS and macOS devices
It's now easy to approve iOS and macOS devices when enrolling them into SureMDM. Upload device serial numbers to the central console for automatic approval upon enrollment.
SureVideo
Schedule playlists for selected days
SureVideo now allows you to schedule a playlist for a specific time and/or a specific day.

Activate SureVideo with device details
You can now activate SureVideo using IMEI2, Android ID, and/or device serial number.
In-app SureVideo Documentation
Access SureVideo documentation from the About screen in the app.
SureMDM by 42Gears
Explore all endpoint management features in 42Gears' SureMDM
Subscribe for our free newsletter
Thank you! you are successfully subscribed.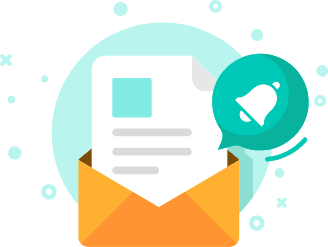 Exclusive News and Updates on Enterprise Mobility!
*

I consent to receive newsletters via email from 42Gears and its Affiliates.
Please agree
*

I have reviewed and agreed to 42Gears Privacy Policy and Terms of Use prior to subscribing and understand that I may change my preference or unsubscribe at any time.
Please agree
Please enter a valid official email