Manage Zebra Handheld Barcode Scanners with 42Gears Things Management Solution
Sep 14, 2023 | 42Gears Team
Zebra handheld barcode scanners are ubiquitous–they can be found everywhere from a small retail store to giant warehouses. Businesses have to keep these devices up and running at all times to ensure smooth business operation and quality customer service. If you are looking for an endpoint management solution that fully supports management of barcode scanners, you are in luck. SureMDM's Things Management Technology allows you to remotely manage, secure, and monitor Zebra barcode scanners.
Why You Should Manage Zebra Handheld Barcode Scanners with SureMDM
SureMDM helps businesses gain control over enterprise barcode scanners to maximize device uptime without compromising on device health and security.
Connection of Zebra Handheld Barcode Scanners to Host Machine:
Zebra handheld barcode scanners are connected to the host machine via a cradle.
Speedy Deployment of Devices:
Set up devices and get them running with required configuration in just minutes.
Critical Things Info:
Businesses can monitor the entire fleet of devices and get access to things info such as firmware version, connection status, device uptime, cradle id, model, etc.
Single Pane View of Devices:
Apart from critical things info, IT managers can also view and analyze details such as device model, last scan time, operating system, host device name–from a centralized intuitive console.
Upgrade Firmware:
SureMDM helps admins remotely upgrade/downgrade the firmware version of the device.
Advanced Reporting:
Using SureMDM, admins can generate a wide range of reports on things info such as operating system, device model, firmware version etc. The generated reports can be exported in different formats and be stored for further analysis.
SureMDM helps businesses to maximize the utilization of Zebra barcode scanners and ensure seamless operations.
Set up Zebra Barcode Scanners using SureMDM
Subscribe for our free newsletter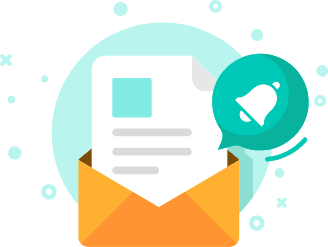 Exclusive News and Updates on Enterprise Mobility!
*

I consent to receive newsletters via email from 42Gears and its Affiliates.
Please agree
*

I have reviewed and agreed to 42Gears Privacy Policy and Terms of Use prior to subscribing and understand that I may change my preference or unsubscribe at any time.
Please agree