How to Choose the Right Kiosk Software?
Dec 20, 2022 | 42Gears Team
Today, self-service technologies are widely used in banks, hospitals, airlines, amusement parks, and several other places. The self-service kiosk model has become quite popular because modern customers expect better experiences in terms of convenience and usability. And in order to improve customer experiences, businesses need to deploy robust and user-friendly kiosk software. But with so many options available on the market, choosing the right kiosk software can be really difficult.
That's precisely why, in this article, we have listed some of the important aspects that you should keep in mind while choosing any kiosk software. This will help you make an informed decision. Before we discuss how to choose the right kiosk software, let's understand what kiosk software actually is.
What is Kiosk Software?
Kiosk software is a tool designed to help people pay bills, place orders, print photos, withdraw cash, and perform other activities. The software runs on a standalone system placed in public or private locations. Kiosk software facilitates automated interactions between businesses and their customers, and helps businesses improve user satisfaction.
Tips to Choose the Right Kiosk Software
Here are a few key factors to consider while selecting kiosk software:
User Interface
It is always a good idea to keep the user interface simple. If the interface is confusing or the screens are difficult to use, a user will become disinterested and stop using your kiosk. To avoid this, make sure that the user interface is appealing and easy-to-use. Avoid using the traditional mouse-click system because it has become obsolete in the touchscreen era.
Component Integration
For any software to function properly, it needs to be compatible with other platforms. So, you must choose a kiosk software that can be easily integrated with other devices and software. The software must be able to integrate with remote access apps to monitor and manage your kiosk terminals and displays.
Security
Hackers have become sophisticated and use advanced techniques to cause security breaches. The kiosk software that you choose should allow you to lock down devices and limit user access to a single or a few specific applications. This prevents users from accessing un-approved applications.
Customization
Your kiosks should be customizable to meet your organization's needs. You should take a closer look at the touchscreens of the kiosks to check whether they impress your customers and function well. Making your kiosks look attractive can encourage more people to use them. Make sure your kiosks are appropriately branded based on your company's branding guidelines.
Hardware
Kiosks are available in different sizes, styles, and shapes to meet all types of customer requirements. It's important to have a clear idea of your requirements, such as space, audience, and usage, while identifying the right hardware configurations. For example, if you are looking to use a kiosk in a public place, you will need one that is designed to withstand weather conditions. Additionally, choose a reputed kiosk manufacturer that uses high-quality components. This is crucial to a kiosk's operational success and a key factor in determining your company's return on investment.
End-to-end Support
Another important selection criterion is remote troubleshooting. When there is an issue with the kiosk software itself, you need a qualified person to fix it. The kiosk software you choose must allow the technical team to access and manage your kiosks remotely. This helps improve productivity and increase the return on your investment.
When remote troubleshooting doesn't help, ensure that your software vendor provides you with on-site support. Having a warranty with a service plan that guarantees the coverage you need will definitely help. In such cases, you will get round-the-clock support to keep your kiosks functional during and beyond office hours.
Streamline Kiosk Systems using 42Gears' Kiosk Management Solution
Since businesses deploy kiosks for different purposes at different locations, managing those kiosk becomes highly challenging. By using a kiosk management solution, organizations can protect business data, manage kiosk devices, and monitor the performance of kiosk systems remotely.
42Gears has designed an intuitive kiosk management solution that allows IT admins to easily manage a fleet of kiosk devices based on any operating system. 42Gears' kiosk management solution consists of robust tools such as SureLock, SureFox, and SureVideo, using which IT admins can turn any off-the-shelf devices into kiosks. From deployment to patch distribution, remote OS update to user management, and data protection to secure browsing, 42Gears' kiosk management solution has it all covered.
SureLock helps you to lock down devices into kiosk mode and take full control of the devices. You can also restrict user access to a single or few specific applications. SureFox allows you to lockdown browsers, allowing users safe access to the websites and web apps they need. SureVideo helps you manage video kiosks and digital signages. You can configure playlists containing ads, images, product videos, or any business-related content on devices across locations. All these tools come as a standalone license or with the purchase of SureMDM license.
Deploying a robust kiosk management solution can help you:
· Manage and monitor kiosks across locations from a central web console.
· Enforce policies to regulate access to device settings and peripherals.
· Install and update apps, deliver content, and troubleshoot kiosks remotely.
Learn how we can help you secure,
monitor, and manage your
fleet of kiosks using SureMDM
Subscribe for our free newsletter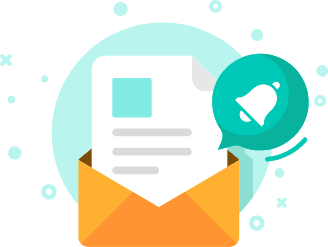 Exclusive News and Updates on Enterprise Mobility!
*

I consent to receive newsletters via email from 42Gears and its Affiliates.
Please agree
*

I have reviewed and agreed to 42Gears Privacy Policy and Terms of Use prior to subscribing and understand that I may change my preference or unsubscribe at any time.
Please agree