Kiosk Mode – Introducing an Important Concept
Jan 05, 2021 | 42Gears Team

Kiosks – An Introduction
Modern businesses are technology-dependent. And digital kiosks are an integral part of how they operate. Today, businesses place manned or unmanned booths, called kiosks, in high-traffic areas that help display information through videos, advertisements, and more, or perform small transactional actions, like making payments, placing orders, withdrawing money, and so on. In short, they use kiosks to serve a particular purpose. Businesses can either build kiosks from scratch or convert computing devices into kiosks by using kiosk mode.
What is kiosk mode?
Kiosk mode is a feature present in some operating systems, such as Windows 10, and mobile device management solutions that help businesses turn off-the-shelf computing devices into kiosks or dedicated-purpose devices. The kiosk mode locks down devices into a single or multiple pre-approved applications. Let us take a detailed look at the different types of kiosks and their use cases.
Kiosk Mode – Use Cases
As mentioned earlier, kiosks can do a lot more than just conveying information. Businesses using mobile devices to empower their workforces, or make self-service more convenient for their customers, can use the kiosk mode to turn their devices into:
Informational Kiosks
Apart from offering information, these kiosks also offer other useful services such as printing check-in badges or ID cards, booking appointments, printing bus or train tickets, scanning tickets at events, and so on.
Internet Kiosks
Internet kiosks provide customers or visitors with quick access to specific web pages. Thus, they are usually found in libraries, railway stations, museums, airports, and other public places. These kiosks are locked down to allow access to approved web pages only, such as pages providing information on eateries and transportation schedules in hotel lobbies, health-related information in hospital waiting rooms, and so on.
Wayfinding Kiosks
These dedicated-purpose devices display 3D models of buildings (including elevation, pathways, and more) to help people navigate unfamiliar surroundings. Wayfinding kiosks are most commonly used in colleges, high schools, hospitals, airports, and shopping malls.
Digital Signage
These kiosks can display both static and interactive advertisements in a loop. So, businesses use them to showcase company products and services and increase customer engagement. They are most often placed in quick service restaurants, stadiums, shopping malls, movie theatres, and airports.
Benefits of Using Kiosk Mode
The first and foremost benefit of using kiosk mode is that businesses can convert off-the-shelf mobile devices into purpose-specific tools. This ensures that they do not have to build kiosks from scratch, which can be a time- and money-intensive project. In addition to this, other benefits of using the kiosk mode include:
Better device performance – Since users can access specific pre-approved apps or websites only, the chance of device misuse and security threats reduces drastically. This translates to fewer security incidents and troubleshooting tickets being raised.
Improved employee productivity – Locking down devices to specific apps and/or websites ensures employees stay on task. This increases their productivity.
Reduced maintenance costs – Kiosks require very little maintenance. Moreover, businesses can easily monitor and secure kiosks remotely if they have the right software. This reduces overall maintenance costs.
Conclusion
With more and more businesses going mobile and attempting to reach a larger audience, kiosks are becoming mainstream. Since it's not always possible for these businesses to build custom kiosks, they can use a mobile device management solution, such as SureMDM by 42Gears, to enable kiosk mode on their devices. Solutions such as these also make it easy for businesses to manage, monitor, and secure mobile devices. Businesses can also use standalone solutions, like SureLock by 42Gears, to turn their devices into kiosks.
Looking to convert your enterprise
devices into kiosks?
Subscribe for our free newsletter
Thank you! you are successfully subscribed.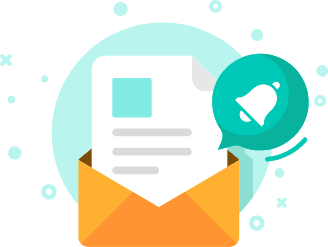 Exclusive News and Updates on Enterprise Mobility!
*

I consent to receive newsletters via email from 42Gears and its Affiliates.
Please agree
*

I have reviewed and agreed to 42Gears Privacy Policy and Terms of Use prior to subscribing and understand that I may change my preference or unsubscribe at any time.
Please agree
Please enter a valid official email