Generating bug reports for your Android devices has never been this easy!
Dec 15, 2022 | 42Gears Team
Finding issues and providing detailed bug reports are one of the most important aspects of a tester's job. This report is necessary to identify the root cause of the problem or replicate the issue at the support end. As bug reporting is crucial in providing a hassle-free product, it is key to identify and fix bugs early in the software development lifecycle.
There are many ways to generate bug reports for your device, but this usually involves a lot of manual effort and is time-consuming. SureMDM's latest feature brings you an easier way to do this.
Generate/download logcat files/bug reports from the SureMDM console
Users/admins can now generate/download logcat files/bug reports on Android devices in SureMDM. Using this feature, you can generate/download system or network logs and bug reports with different levels like network, app, and system for troubleshooting issues specific to a device.
For example, a user can generate:
System logs to include all applications and events on the device
Network logs to record DNS requests and network connections from apps to a log file for the specified duration
Security logs to detect suspicious events
Where can you find this feature?
Step 1: "Enable Security Logging" and "Enable Network Logging" under System Settings of the Android Profiles. When the options are checked, the respective functions will be enabled on the device after applying the profile.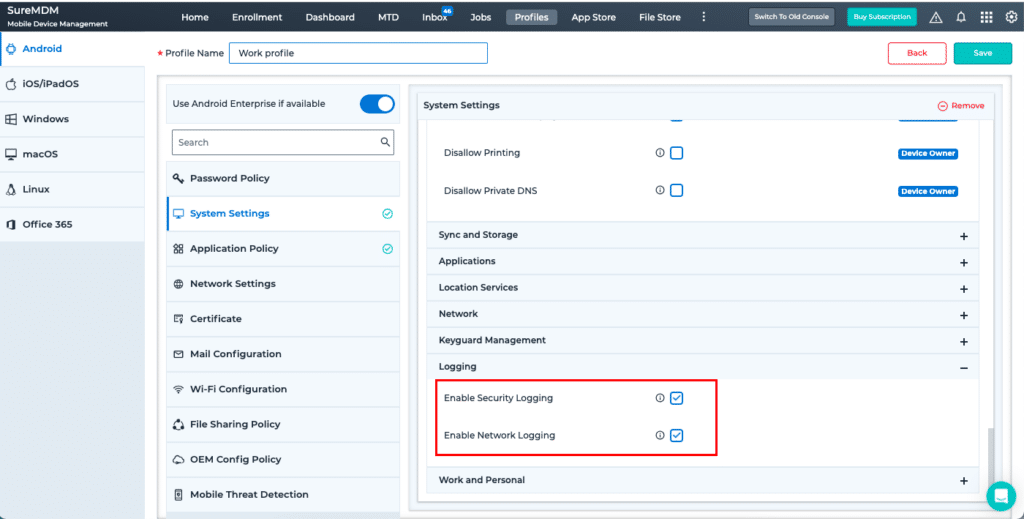 Step 2: In the 'Logs > Troubleshoot' section for Android devices in the SureMDM console, Admins can request the Bug Report, Security Logs, Network Logs, and Server Logs in addition to the SureMDM Agent Logs.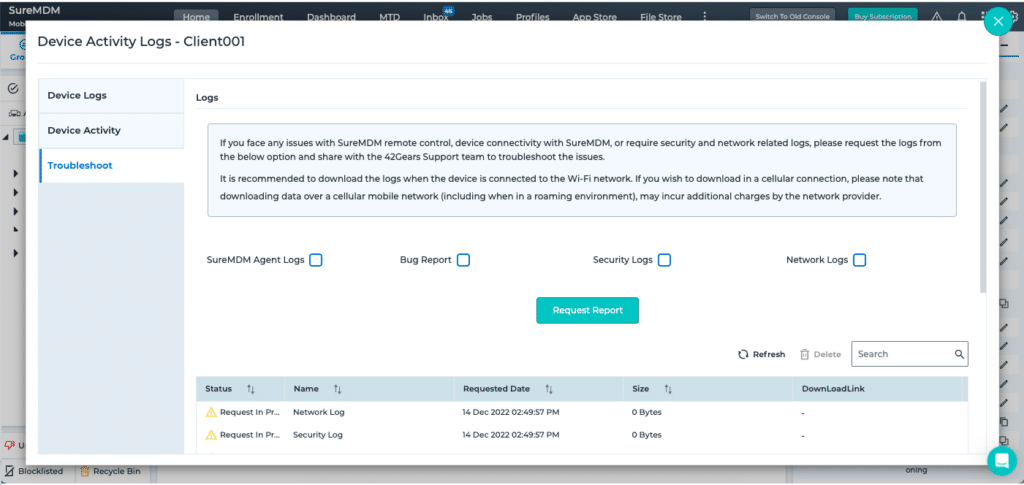 If the device is offline and a request report is initiated, SureMDM queues the request and processes it once the device comes back online. Once the report is generated successfully, it will be available for download from the SureMDM console.
Please note:
Bug Report, Security Logs, and Network Logs options will be shown only on the devices enrolled in Device Owner mode.
"Bug Report" and "Security Logs" are compatible on devices with Android OS 6 and above.
"Network Logs" are compatible on devices with Android OS 7 and above.
We understand how critical it is to make data-driven decisions, and this feature will undoubtedly give you more autonomy and help you manage your devices more effectively.
Make data-driven decisions with intuitive reports on SureMDM
Subscribe for our free newsletter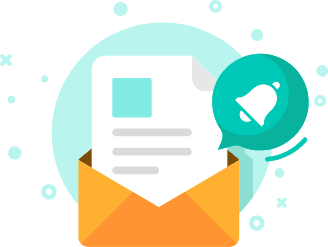 Exclusive News and Updates on Enterprise Mobility!
*

I consent to receive newsletters via email from 42Gears and its Affiliates.
Please agree
*

I have reviewed and agreed to 42Gears Privacy Policy and Terms of Use prior to subscribing and understand that I may change my preference or unsubscribe at any time.
Please agree
Please enter a valid official email