iOS MDM and iPad MDM
Mobile Device Management (MDM) for iPad and iOS
iOS Device Management Made Simpler. Device Management iPhone Streamlined
MDM for iOS is imperative for businesses that need more granular control over their devices. Cutting-edge
iPad MDM solution or iOS MDM software
allows IT administrators to quickly enroll Apple iOS, iPad & iPad Pro devices, apply security policies, remotely wipe or lock devices, and install apps and content through Apple School Manager or Apple Business Manager.
This explains why companies have started considering iOS MDM as a key investment.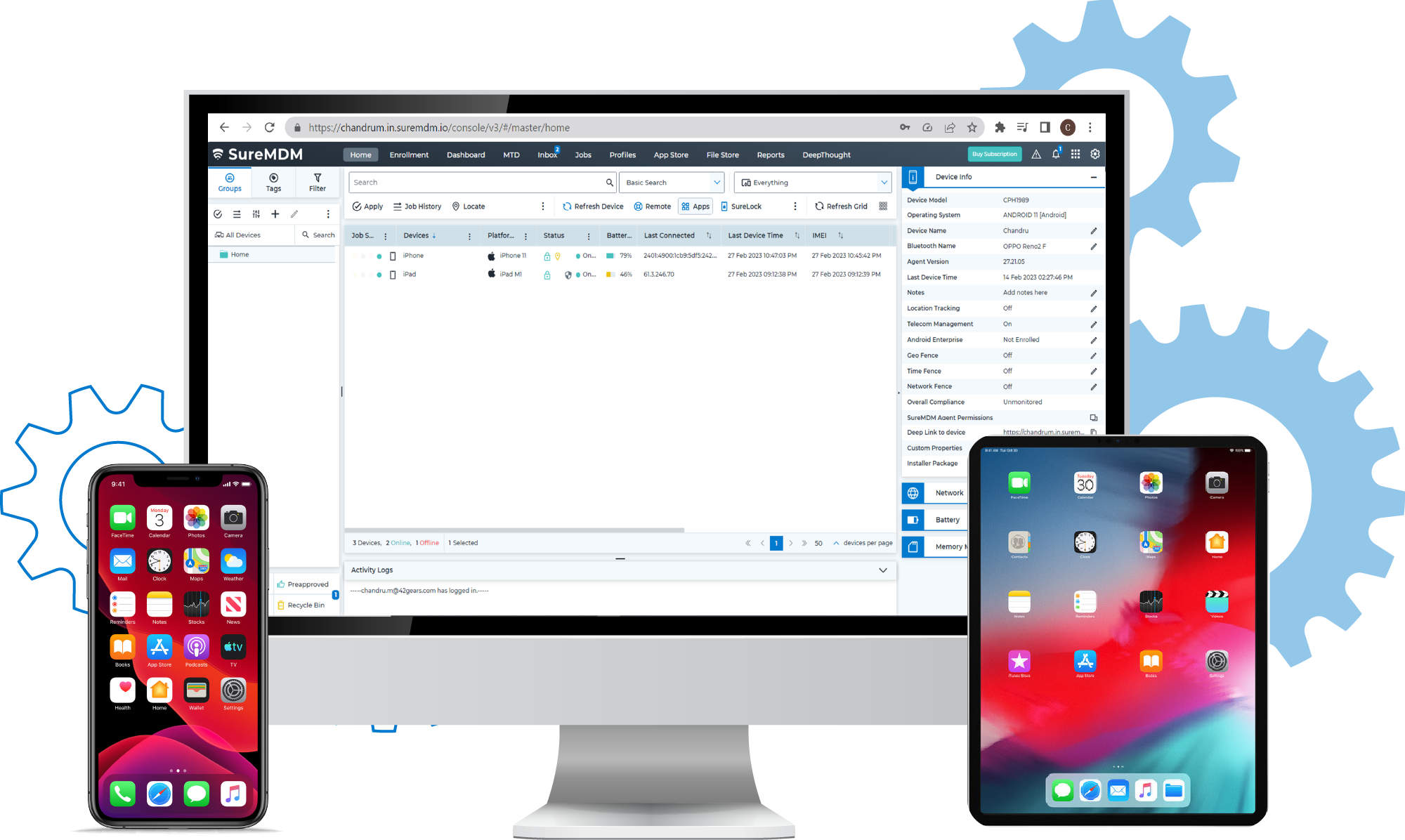 What is Apple iOS MDM and iPad Device Management?
Apple iOS and iPadOS Mobile Device Management (MDM) is a software platform that allows IT teams to securely manage the setup, configuration, and ongoing maintenance of iOS and iPadOS devices. iOS and iPadOS MDM enable the enforcement of security policies, the configuration of device settings, the management of applications (private as well as those downloaded from the App Store), and device health monitoring. Additionally, features such as remote support, device tracking, and remote data wipe can help keep devices secure and company data protected.
What is iOS device management?
iOS device management refers to the process of managing, monitoring, and securing iPhone and iPad devices through appropriate policy enforcement and IT solution deployment. As cyberattacks continue to become more sophisticated, businesses should consider deploying appropriate iOS MDM solutions to support device management on iOS-based tablets and phones.
iPadOS and iOS MDM for Device Lifecycle Management

To begin iOS management and iPad management, you'll first need to enroll the devices into an appropriate MDM solution. Next, you will have to provision iPhones and iPads by installing and configuring applications, applying security policies, and pushing content onto the iOS and iPadOS devices. After provisioning, you can deploy or deliver the devices to the end users. Once employees start using devices, admins can use the iPadOS and iOS MDM tool to manage and track devices. If workers do not comply with the best practices, you can use the iOS and iPadOS management solution to keep business data safe. Finally, once the devices become outdated or reach end-of-life (EOL), they can be decommissioned from the iPad and iOS MDM solution.
Capabilities of an Ideal iOS Device Management Solution
Enrollment: Set up your iOS and iPadOS network right away with SureMDM
SureMDM empowers you to easily set up, enroll, and manage iPhones and iPads right away.
Enroll Enterprise and Bring-Your-Own Devices Alike:

SureMDM's User Enrollment feature supports BYOD enrollment for iOS and iPadOS devices, so

employees can use their own iPhones and iPads for

work without compromising on security.

Multiple Enrollment Methods:

Initiate iPad management and iOS device management

using SureMDM Nix Agent

and  the SureMDM on-device agent, in conjunction with Apple Business Manager.

Rapid Set-Up:

Bundle many settings into a

profile

, and send that profile to each device for rapid set-up.

Customize Your Dashboard:

The SureMDM console features an intuitive dashboard. Set up the metrics that you want to see, and find what you need at a glance using the

Device Grid

system.

Accommodates All Skill Levels:

The SureMDM console includes optional tutorials, so you always know what to do.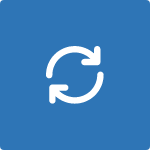 iOS Device Management: Keep iPadOS and iOS Devices Up-to-Date, Secure, and Compliant
SureMDM is an easy-to-use iOS and iPadOS MDM solution, which ensures that the use of business and BYOD iPhones and iPads is based on the best IT practices in the workplace. SureMDM facilitates easy MDM for iOS devices.
iOS and iPadOS Update Management:

Push updates to iOS and iPadOS devices automatically to ensure all devices are consistent and running the latest OS and security patches.

Acquire and Distribute Apps and Content:

Use Apple's content deployment programs to purchase and mass-distribute apps and books across all iOS and iPadOS devices.

Dynamic Restrictions:

Automatically allow or prevent device use based on location, time of day, and Wi-Fi connection status.

Minimum Password Standards:

Set minimum password complexity requirements for each device, ensuring cybercriminals cannot easily guess passwords.

Device Health Monitoring:

Monitor devices remotely. Set up alerts for low battery, connectivity, and other events related to non-compliance.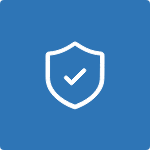 Security: Keep Devices Safer with SureMDM, a Cutting-Edge iOS MDM Solution
As more businesses consider following the BYOD policy and adopt mobile technology for work, the corporate network continues to become vulnerable. This has enticed cybercriminals to target such businesses. With SureMDM, you can now protect devices and data.
Control Use of Peripherals:

Prevent users and malicious actors from accessing device webcams or other unnecessary functionalities.

Dynamic Restrictions:

Automatically allow or prevent device use based on location, time of day, and Wi-Fi connection status.

Lost Device Recovery:

See the lost devices on a map in the SureMDM console. From there, lock down or erase iPhones and iPads to keep corporate data safe

Rapid Messaging:

Send emergency alerts from the central console to devices at any time, keeping everyone up-to-date in the event of an emergency.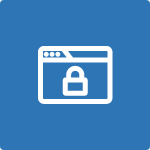 iPadOS and iOS Kiosk Lockdown and Secure Browsing
Convert off-the-shelf iPhones and iPads into kiosks for customers and employees with advanced iPadOS and iOS remote management capabilities.
Kiosk Lockdown:

Lock iPhones and iPads down to only pre-approved apps.

Secure Browser Lockdown:

Create a secure browser for iOS and iPadOS users; restrict users' access to only pre-approved websites

Kiosk Video Player:

Turn any iPad tablet into a secure video player. Loop videos in a playlist, and prevent viewers from tampering with or exiting video playback.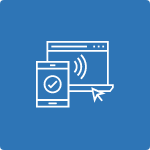 iOS Remote Management - Remote Control and Remote Troubleshooting
Remotely access any iOS or iPadOS device as if it were directly in front of you.
Remote Control:

Take control of iOS and iPadOS devices remotely.

Remote Troubleshooting:

Provide remote troubleshooting assistance and save money on transit costs.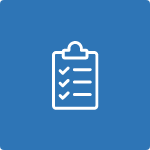 Audits and Reports
Get any information you need at a moment's notice
Inventory Audits:

Monitor and locate your entire device inventory at a glance.

Analytics Reports On-Demand:

Use SureMDM's powerful Analytics Engine to find high-level patterns in the way your business uses Apple mobile devices, alongside every other device in your office. Easily share the data with others.
Key iOS Management Features of Apple MDM Solutions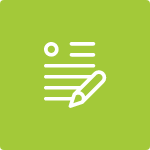 Quick Enrollment
Enroll devices in bulk over-the-air using Apple DEP (now Apple Business Manager - ABM) and Apple Configurator.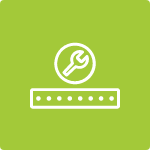 Asset management
Manage native iOS, set up passcode, email, restrictions, VPN, Wi-Fi, Exchange ActiveSync, HTTP proxy, certificates, and single app mode profiles.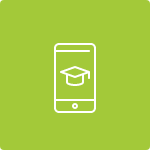 Education Support
Use SureMDM with Apple School Manager to manage a range of education-focused Apple devices.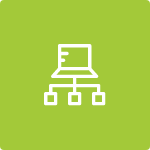 Home Screen Layout Profile
Configure the device home screen to only show the apps that users need to see.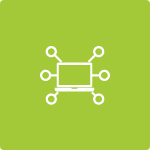 Asset Management
View devices and device-health from a centralized console. Organize the view by geography, business functions, users, or any other criteria.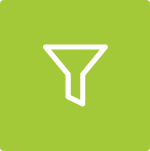 Filter Web Content
Make users access only approved websites and block any other websites. You can either block websites that have certain keywords mentioned in them or block certain sites directly.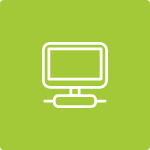 Device Health Monitoring
View battery, memory, and cellular data usage remotely. Set up notification alerts.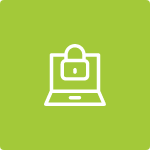 Security Management
Set up strict passcode policies to prevent unauthorized access to corporate data. Use the Remote Lock and Enterprise Wipe features if employees do not comply with corporate policies while using their devices.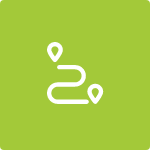 Location Tracking
Track devices in real time. View location history.
Data Restriction
Set up different iOS and iPadOS data usage limits and define the actions for crossing data limits, such as alerting the user or even blocking any further consumption of mobile data.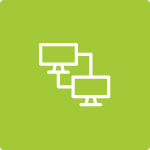 Screen Sharing
Use the native iOS and iPadOS Screen Sharing feature to access compatible iOS device-screens without the use of a third-party screen-sharing solution.
Mobile Application Management on iPhone
Deploy, Manage, and Secure Apps on iOS (iPhone) and iPadOS (iPad) devices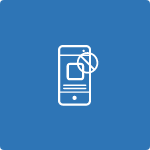 Block or Allow Specific Apps
Create a "Blocklist" and "Allowlist" and assign apps to each.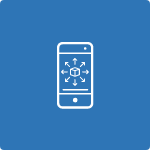 Distribute Apps
Silently install custom or app store apps on devices. Create your own enterprise app store and allow users to install apps on-demand.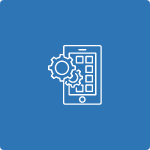 Configure Apps
Configure apps using the Apple App Configurator.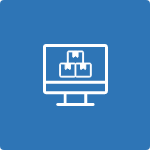 App Management SDK (Upcoming)
Prevent Copy/Paste activities outside a container. Log in to the Secure Container feature (authenticate to access Enterprise Apps). Single Sign On (SSO). Support for App Config Consortium Standards. App Wrapping SDK.
Content Management - iOS Management
Securely deliver data and keep it safe on iOS and iPadOS devices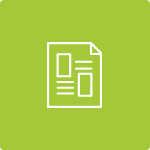 Distribute Content
Remotely deliver eBooks, PDFs, etc. to devices.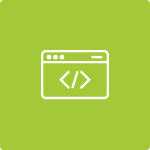 API Support
Container Secure File System Management APIs.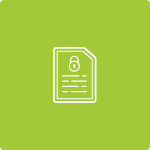 Secure Corporate Content (Upcoming)
Wipe or delete company data from devices if there's non-compliance with company policies, such as unauthorized attempts to connect to unsecured networks.
Types of Devices Managed by iPadOS and iOS MDM
iOS MDM software or an iPad management solution needs to support a variety of devices. These include enterprise-owned tablets and phones, as well as the iPhones and iPads that employees bring to work. With Bring Your Own Device (BYOD) deployments, it is essential that an MDM solution does not overstep its boundaries and intrude on personal privacy. SureMDM works with Apple's User Enrollment system to ensure that private data remains private on BYOD iOS and iPadOS devices.

I have reached out to the 42Gears support team many times and have always had a very positive experience. The products are rock solid and are very reasonably priced.

James Rose
IT Admin, Spectrum of Hope

Overall experience was good in terms of product functionality. Also, the pre-sales team was very helpful.

Rahul Soni
Assistant Manager (IT/ISC), IndiGo
What is iOS MDM?
iOS MDM refers to the process of managing iOS devices. iOS device management includes using iOS MDM software to remotely monitor, manage, and secure iOS devices at any time.
What are some common tasks that can be performed using iOS MDM?
By deploying an iOS MDM solution, companies can remotely manage their devices using a centralized console. A mobile device management solution allows IT admins to enroll and provision company-owned and employee-owned devices, troubleshoot them remotely whenever needed, push apps and content to iOS devices at once, ensure appropriate device usage, improve employee productivity, and ensure data, network, and device security.
What is device management for an iPhone?
Device management for iPhone refers to the process of managing a fleet of iPhones by deploying mobile device management solutions that enable IT admins to enroll, provision, and access iPhones remotely, install and update apps and content, troubleshoot iPhones, track iPhone location, usage, and health, and decommission them as needed.
Can an MDM solution be used to deploy apps to iOS devices?
Cutting-edge iOS MDM software enables IT admins to easily enroll iOS, iPad Pro, and iPad devices, enforce security policies, lock or wipe devices remotely, and push apps using Apple Business Manager and Enterprise App Store.
What is device tracking and monitoring in Apple iOS MDM software?
Using an Apple iOS MDM solution, IT admins can track the location of Apple devices distributed to employees operating from diverse geographies. They can even monitor devices regularly to check for device health, device status, and device usage.
Does SureMDM work well with ABM features such as VPP, DEP, etc.?
Can SureMDM help IT admins put kiosk mode on iOS/iPadOS devices for business use?
Can SureMDM help IT admins use iOS devices for branding purposes?
Yes, this is possible on supervised devices using SureMDM.
Can SureMDM help IT admins restrict user access to device functionality, apps, or media content?
Yes, once a device is enrolled into SureMDM, IT admins can easily do this.
Can SureMDM help IT admins configure iOS devices for educational institutions?
Yes, SureMDM has a feature named Education under the Profiles section of the online console to help admins configure iOS devices for schools and other educational institutions.
Is it possible for an IT admin to erase all the data stored on iOS devices remotely using SureMDM?
Yes, SureMDM has features to help remotely wipe the data stored on devices.
Can we remotely update the OS on iOS/iPadOS devices?
Yes, SureMDM has features to help IT admins remotely update the OS of iOS/iPadOS devices.
What OS versions of iOS and iPadOS does SureMDM support?
SureMDM supports iOS version 9 and above and iPadOS version 13 and above.
How does SureMDM ensure data privacy on iOS/iPadOS devices?
SureMDM works with Apple's User Enrollment system to ensure data privacy on iOS devices.