What features should you look for in an Android MDM solution?
Oct 21, 2022 | 42Gears Team
We all know that not only are Android devices reasonably priced, but they also have a wealth of features that are easy to use. No wonder Android devices are widely used across the world for both business and individual use alike. According to research, there are more than 2.5 billion active Android users in more than 190 countries. Unfortunately, these easy-to-use devices are also vulnerable to security risks. So, it's important for businesses to adopt a robust and reliable solution that can help IT teams secure such devices easily.
As such, businesses struggling to manage geographically-dispersed Android devices must consider investing in an Android MDM solution. However, choosing an MDM solution isn't all that easy. There are so many options available to choose from that you're more likely to get confused and choose one that doesn't quite meet your requirements. In this article, we'll discuss the key features that you should look for in an Android MDM solution while making a buying decision.
Key Features An Android MDM Solution Must Have
1. Auto-enrollment
The Android MDM solution that you choose should have automated device enrollment capability. This would help take the stress of enrolling devices manually off your IT team. The solution you choose should also support bulk enrollment of Android devices and allow your IT team to configure your devices with the necessary business apps. This will allow your employees to start using the devices right away. This effectively means that if you use the right Android MDM solution, you can set up a better process for enrolling devices.
2. BYOD containerization
As the number of businesses adopting the bring-your-own-devices (BYOD) model continues to rise, BYOD policies are gradually gaining prominence. However, such a model increases the attack surface, making businesses more vulnerable to malware attacks, data breaches, compliance-related issues, and more. But these problems can be resolved by enforcing a containerization policy using an MDM solution. If you let your workers use their own devices for work, you should make sure that their personal information and work information are kept separate. This will reduce the possibility of data loss incidents resulting from unfair practices. An MDM solution will also allow you to silently wipe sensitive business information from your employees' devices.
3. Kiosk lockdown
The ton of features Android devices have may distract employees, leading to a loss in employee productivity. Using an Android MDM solution, IT admins can lock down devices into single-app or multi-app kiosk modes and prevent access to apps and websites that are not related to work.
In other words, by enabling the kiosk mode, you can restrict employee access to non-work-related features and even save on data costs.
4. Security
Using the Android MDM application that you choose, your admins should be able to follow network, device, and data security standards. This, in turn, will help you prevent unauthorized access and exploitation. Additionally, you should be able to use your MDM solution to enforce device management rules pertaining to VPN configuration, remote data wiping, factory reset protection, etc. Your chosen MDM solution should also support the Google SafetyNet Attestation API. This will allow you to test your Android devices. In addition, by limiting user access to just a select number of reliable websites, the MDM solution should promote secure browsing and thwart malicious attacks.
5. Application management
You should be able to remotely install, configure, and update the necessary apps using an Android MDM solution. You will even be able to schedule app installation, monitor app and data usage, and delete apps whenever needed. Your ideal Android MDM solution should help you identify a maintenance window during which to enable automatic application updates.
6. Remote troubleshooting
When looking for an Android MDM solution, it's important to make sure that you can get help and fix problems remotely. In addition to enabling business continuity and just-in-time support, remote troubleshooting also saves on travel time, gas money, and other expenses associated with on-site visits. The definition of "remote troubleshooting" should include VoIP calls, ticket management, remote screen sharing, and chat support.
7. Location tracking and geofencing
An ideal MDM Android management solution should have strong geofencing and location-tracking capabilities. This will help you mitigate risks associated with device loss and theft. With geofencing, you can restrict Android devices within a specific boundary. This way, you can set your company's perimeter and lock down devices within the pre-set boundary. Your preferred MDM solution should send notifications whenever your devices enter or exit your company's boundary. Not to mention, you can lock your devices right away to stop data loss incidents after receiving real-time breach notifications.
8. Device analytics
An Android MDM solution should allow you to get a detailed view of your device inventory, which will allow you to make appropriate decisions. In addition, the solution should provide you with vital information with regard to the number of devices that your company has currently deployed, the status of each, non-adherence to policies, data usage, storage space, and battery status, just to name a few.
9. Device compatibility
You should select an Android MDM solution based on your key business requirements. The MDM software that you choose should be compatible with your devices. It is a good idea to choose a solution that works well on a variety of devices. Furthermore, different businesses operating in various industries require various MDM solutions tailored to their requirements. For instance, logistics companies need solutions to manage their rugged devices, and retail businesses need solutions to manage their point-of-sale (POS) devices.
10. Management of OS updates
Make it a point that your devices use the most recent version of Android OS. This will promote device functionality and security. Moreover, you should be able to install OS updates automatically over the air in accordance with a set schedule using the Android MDM solution you choose.
To sum up, you should look for an Android MDM solution that is dependable, compatible with your devices, and secure. By deploying an appropriate Android MDM solution, you will not only ensure complete adherence to your MDM policies, but can also optimize your device ROI.
Looking for a reliable Android management solution?
Subscribe for our free newsletter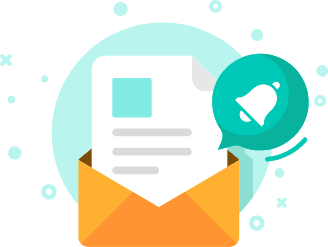 Exclusive News and Updates on Enterprise Mobility!
*

I consent to receive newsletters via email from 42Gears and its Affiliates.
Please agree
*

I have reviewed and agreed to 42Gears Privacy Policy and Terms of Use prior to subscribing and understand that I may change my preference or unsubscribe at any time.
Please agree
Please enter a valid official email