Taxi Services: Easy and Efficient with Smartphones and Tablets
With the advent of smart devices and their becoming powerful and affordable, businesses have found their uses in newer areas. These smart devices have revolutionized the way business is done today. Touch screen devices have become ubiquitous. The increase in the trend of using these devices have vastly improved the services offered, shortened the business response time, reduced the overall cost for business operations and especially proved very efficient for companies who have mobile workforce. 
Taxi service is one such industry that has benefited from the smart device revolution. Smartphones/tablets have replaced those expensive and bulky mobile data terminals.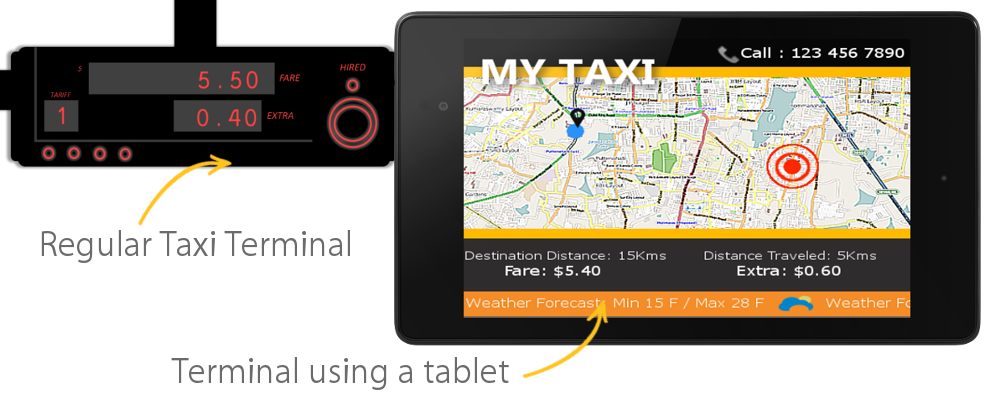 These smart devices can now be terminals for the drivers where the jobs arrive. A driver can key in destination address on the device, pick up the passenger and find the most effective route using applications on the device.
Through integration with map software and effective touch screen, these devices have made driver's job easy and efficient. Checking alternate routes, avoiding traffic, possible commute time and even fare payment has made not only the process streamlined but are also a step further for making passengers' experience great.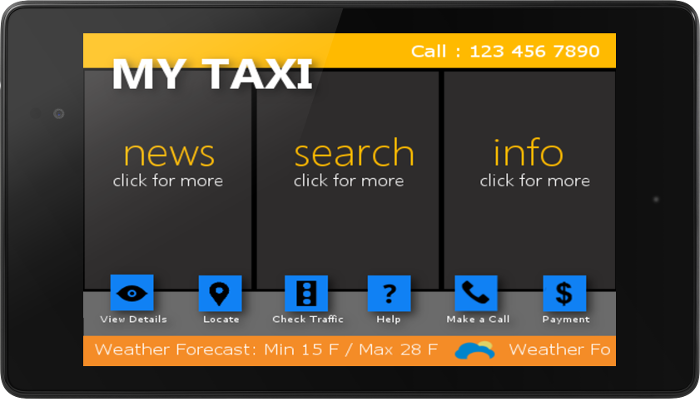 Some taxi services have even started providing entertainment and information (infotainment) to the passengers. The driver's terminal or an additional tablet in the taxi provides a suitable platform to inform and advertise. Weather forecasts, concerts timings, upcoming conferences and tourist attractions can all be made available to the passenger using these devices. Kiosk software now also allows the tablet's screen to be divided into sections/parts for more effective use of the screen space. This can be a source of additional revenue for the taxi company.
The whole setup can be further made effective using Mobile Device Management solutions like SureMDM. The MDM solutions lets you not only remotely push the jobs to deployed devices in taxis but it also gives you control over tracking, communicating, troubleshooting and much more.
Learn more about such innovative ways in which our customers in the Taxi Industry are using smartphones and tablets. Our range of products; SureLock, SureFox and SureVideo are currently being used by multiple Taxi Service companies across the world.
Reach us at enquiries@42gears.com for insights.