Remotely Clear Data from Your Android Apps using SureMDM
Feb 20, 2015 | 42Gears Team
Applies to:
Product

        SureMDM

Platform

          Android

There are cases when the use of an Android device is not limited to just one user. Multiple visitors/users may use the device and it's applications and may end up inputting information. Before the device is used by a new visitor/user, it is needed that it is cleared of existing data. There has to be a way to clear user data after each visitor/user in the device in order to maintain user privacy and confidentiality. In fact, periodic cleaning of user data should be part of a good device management practice. Devices being used as kiosks in particular need the data clearing options.
Individually visiting these kiosks and manually clearing application and user data on the devices is time consuming and not the most efficient way of maintaining devices. Ability to remotely clear data on multiple devices would save precious time and effort.
With SureMDM, it is possible to clear user application data remotely. This option is available for all KNOX enabled or rooted devices. Devices that use signed Nix Agent for the platform can also use this feature.
To clear data of an application remotely using SureMDM, make sure that you have the latest SureMDM Nix Agent installed in the device and follow below mentioned :
1. Login to SureMDM Web Console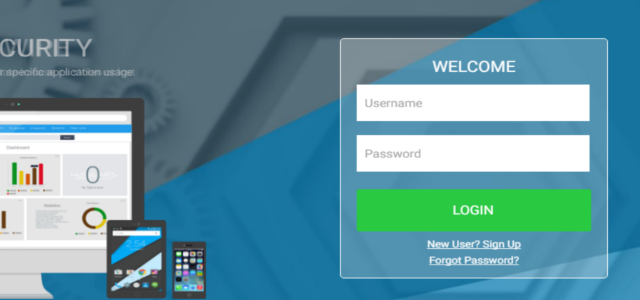 2. On SureMDM Home, select the device from the list of enrolled devices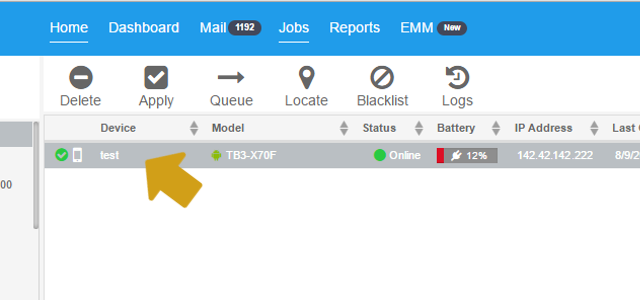 3. Once device is selected, click on Apps from Quick Action Toolbar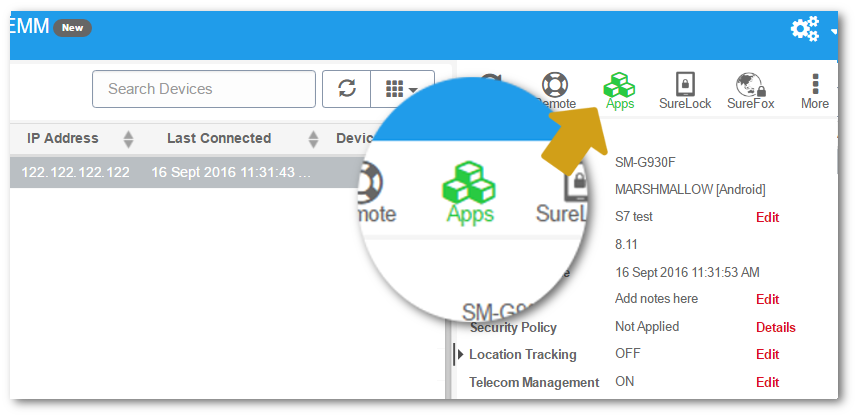 4. On Application List prompt, identify and select the application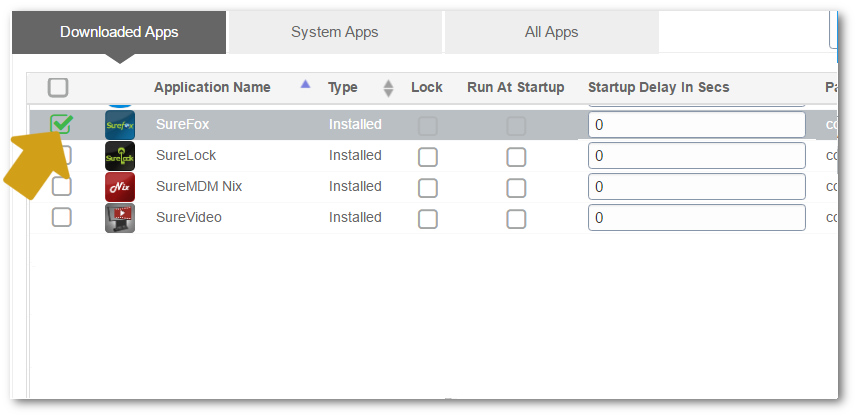 5. Click on Clear Data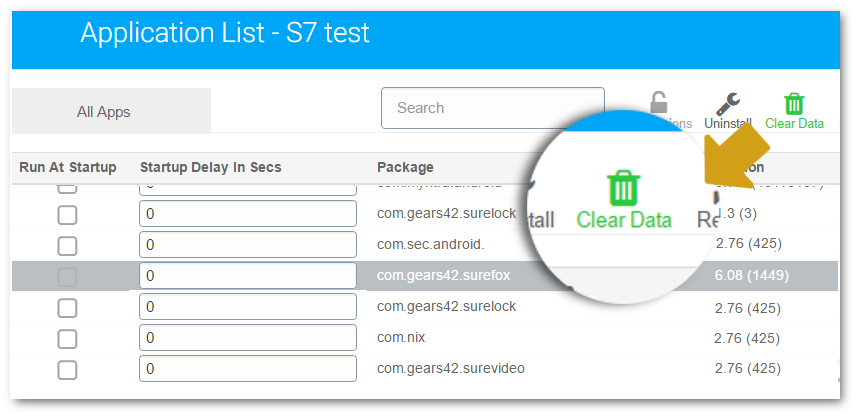 6. Click OK on Cancel Confirmation prompt to continue
7.  Once successfully applied, you will get a prompt saying – Initiated Clear Data
On successful completion of above steps, the application's user data including account settings will be cleared and the application will be reset to the state when it was freshly installed.
---
If you have multiple devices and want to clear data of a specific application installed in those devices, you don't have to individually visit every device from the list and perform the above mentioned steps. All you have to do is to create a job and apply it to multiple devices at one go. Follow below mentioned steps to create a job:
1. On SureMDM Home, click on Jobs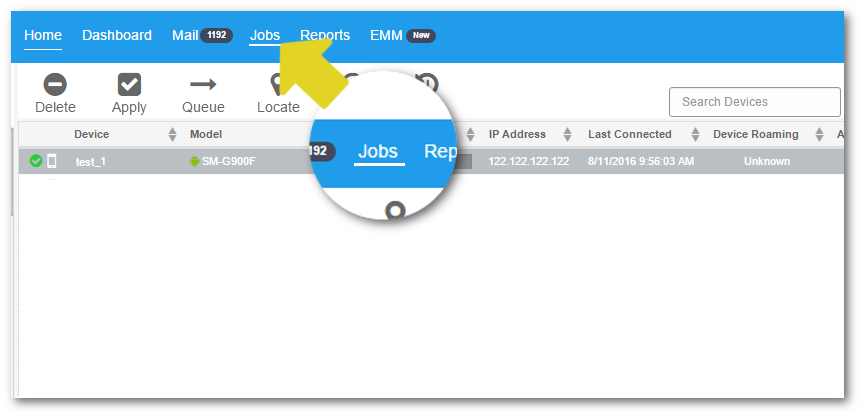 2. On Jobs screen, click on New Job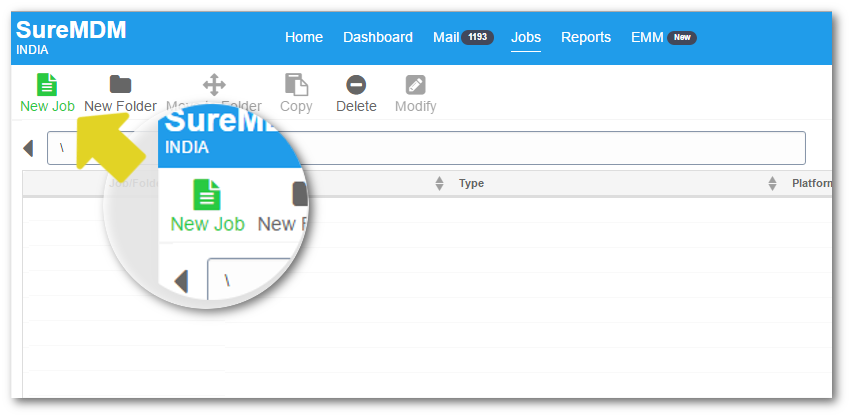 3. On Create Job prompt, select Android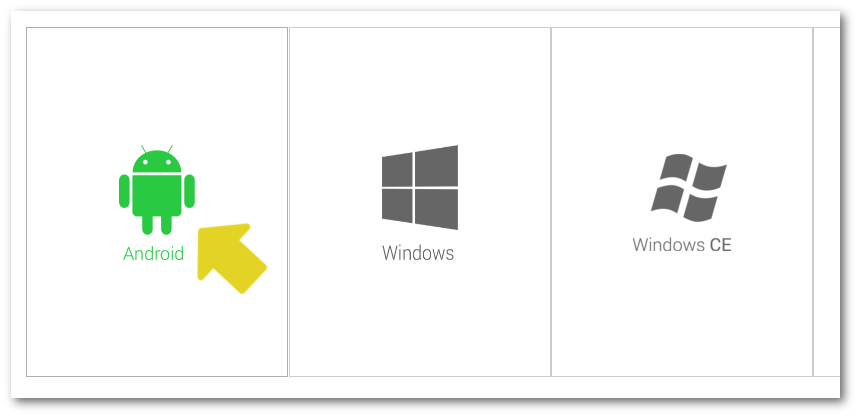 4. On Create Job for Android prompt, select Application Settings – New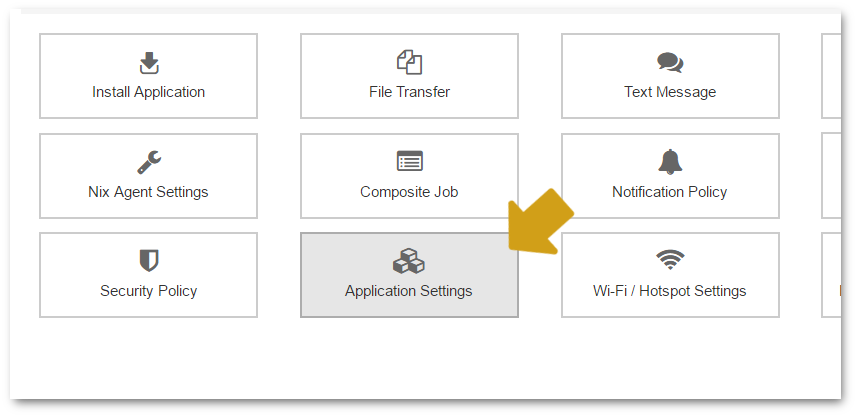 5. On Application Settings prompt, give a name to the job and select the application on which you want to perform Clear Data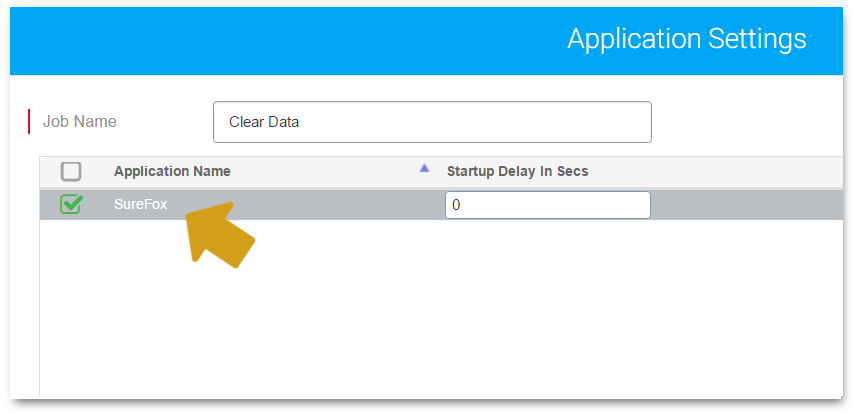 6. Select Clear Data from Job Type dropdown menu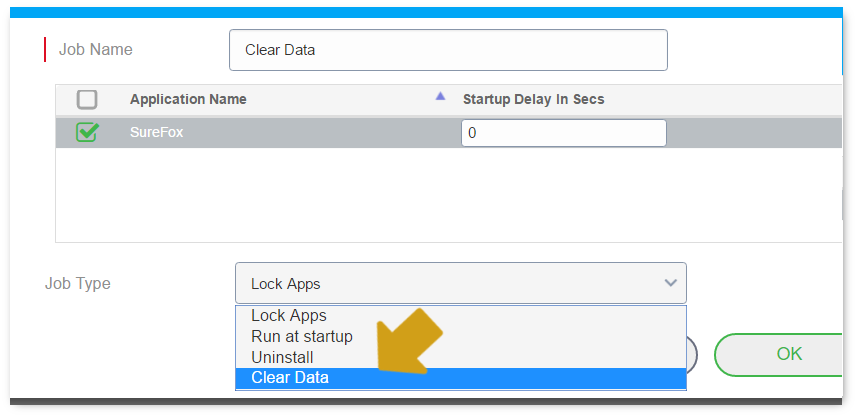 7. Click on OK to complete
8. Once back on SureMDM Home, select the devices and apply the job
---
Use Scenario: Hotels provide locked down Android devices to their guests when they check in . These devices are used by the guests to browse through food menu, available services, running offers, hotel policies etc. loaded on the device . Hotels even have feedback applications on the devices to get user ratings for their services. Guests use the devices for information and feedback during their stay. Post the guest check-out, the Android devices can be remotely cleared for user data using Clear Data feature and make them ready for the next set of guests in no time.
Click here to register for 30 Days Free Trial.
Click here to learn more about SureMDM.
Click here to contact us.
Exclusive News and Updates on Enterprise Mobility!
Subscribe for our free newsletter
Thank you! you are successfully subscribed.
Please enter a valid official email
*

I consent to receive newsletters via email from 42Gears and its Affiliates.
Please agree
*

I have reviewed and agreed to 42Gears Privacy Policy and Terms of Use prior to subscribing and understand that I may change my preference or unsubscribe at any time.
Please agree