Playing Flash Content in SureFox
Applies to

:
Product

SureFox

Platform

Android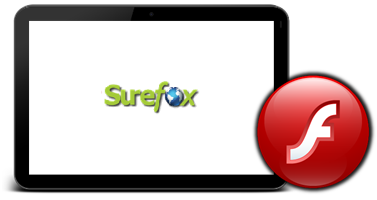 If you have allowed websites in SureFox which have embedded flash videos, sometimes while trying to play the flash videos, you may get an error message – Install Plugin.
This error is due to the absence of  Flash Player Plugin in the device. We would recommend you to download and install a reliable Flash Player that lets you view flash video and animated content in your browser.
Note: Flash is supported by SureFox on devices with Android 4.0 and below.
For any further questions, contact us on techsupport@42gears.com
_____________________________________________________________________________________________________________________

Read more about our products: