Now manage even your 'Not-so-Smart' Endpoints with 42Gears UEM
May 24, 2019 | 42Gears Team
Traditional business endpoints such as PCs, laptops, tablets, smartphones, wearables, etc. have long since been managed by device management solutions. The fact that these devices and endpoints run on operating systems (OSs) makes it easy to monitor, manage and control using UEM solutions.
However, there are numerous other devices and endpoints used in organizations, such as embedded devices, printers, scanners, cash registers, card reader, charging docks, bluetooth controllers, etc., called 'Not So Smart Devices and Endpoints' (NsSDE), that do not run on OSs and interact with the parent/host device via bluetooth, USB and Wi-Fi.
These NsSDEs can now be managed and controlled by 42Gears UEM solution.
Use cases of managing 'Not-so-Smart Devices' using UEM

Organizations leverage various kinds of devices, both smart and not-so-smart, to execute tasks on a daily basis. As UEM evolved to gain control over smart devices being used in organizations, the IT admins' job became a little easier. However, the not-so-smart devices continued to be a pain-point for them as keeping a track of or managing such devices in real time was difficult.
42Gears UEM can now manage these not-so-smart devices by connecting to them.
Let's see how UEM expansion is making Things Management easy across industries:
Retail
Tracking, managing and controlling not-so-smart devices like printers, barcode scanners, etc. can help retailers ensure smooth functioning. 42Gears UEM can help retailers do all of this easily by allowing them to check the status of all barcode scanners; whether or not all printers are working, the battery status of mobile devices, etc. on the UEM console. Insights like these can help admins make informed decisions, be proactive and reduce maintenance costs.
Additionally, 42Gears UEM solution can help them troubleshoot these non-smart devices remotely and centrally from the console. Also, a single command can be sent to all the devices in one go, which can save admins a lot of time and effort.
Logistics and Warehouses
Many embedded devices, barcode scanners, sensor devices, RFID systems, charging docks, handheld scanners, smart plugs, smart bulbs, smart switches etc. are used in logistics and warehouses for routine tasks.
Earlier, admins had a hard time tracking and checking the status of these equipment as they are mostly at remote locations or out in the field. But with 42Gears UEM, they can now be managed and controlled remotely. Admins can enroll these devices on to 42Gears UEM console with the help of IoT/Things connector or an IoT gateway. Once connected, managing these devices through the console would be a breeze.
Healthcare
In healthcare, many devices are used to ensure quality, care, safety and security of patients and for daily activities. For example Vision Systems assures containers are sealed and labeled; laser markers etch surgical tools and handheld scanners help identify the patients and their prescriptions. In pharmacies, barcode scanning solutions are being used to scan small, hard to read codes.
42Gears UEM solution can manage and control all these equipment by enrolling them in the console via a Things connector. The solution can help healthcare providers to get the real-time status of equipment being used, which is crucial for providing quality care to patients.
Try 42Gears Things Management today.
Subscribe for our free newsletter
Thank you! you are successfully subscribed.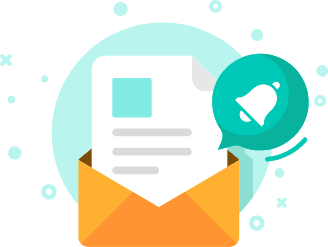 Exclusive News and Updates on Enterprise Mobility!
*

I consent to receive newsletters via email from 42Gears and its Affiliates.
Please agree
*

I have reviewed and agreed to 42Gears Privacy Policy and Terms of Use prior to subscribing and understand that I may change my preference or unsubscribe at any time.
Please agree
Please enter a valid official email